PUBG Studio, the "father" of the original PUBG on PC and console has developed a new PUBG game for mobile called PUBG New State is set in 2051, where 100 players compete to become the last survivor. So how is PUBG New State different from PUBG Mobile? We will find out by comparing PUBG New State vs PUBG Mobile in the article below.
It's been 4 years since PlayerUnknown's Battlegrounds (PUBG) launched and hugely successful, this survival shooting game is considered by many to have sparked a frenetic Battle Royale war over the years.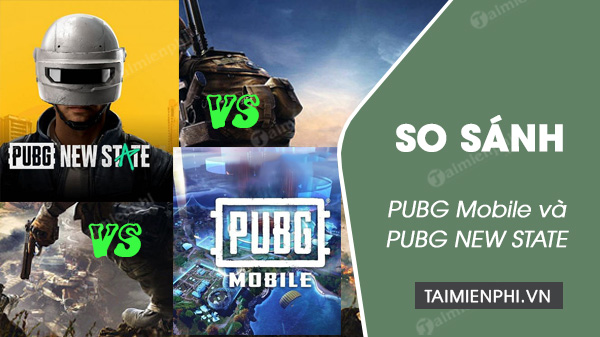 Compare PUBG Mobile and PUBG New State
Currently, game developers Krafton and PUBG Studio have finally rolled out a brand new version, but it's only for mobile devices. Called PUBG: New State, the game was revealed this past February, making fans extremely excited, fidgeting. This game placed more than 5 million pre-registrations on the Play Store within weeks of its announcement. Coming from the same development team and having the same PUBG name, so PUBG New State and PUBG Mobile What's the difference?
I. Introduction to PUBG New State
First of all, it needs to be clear that PUBG: New State is not PUBG 2. Instead, this is a new battle royale game exclusively for Android and iOS, after PUBG Mobile released in 2018 and PUBG Mobile Lite. in 2020.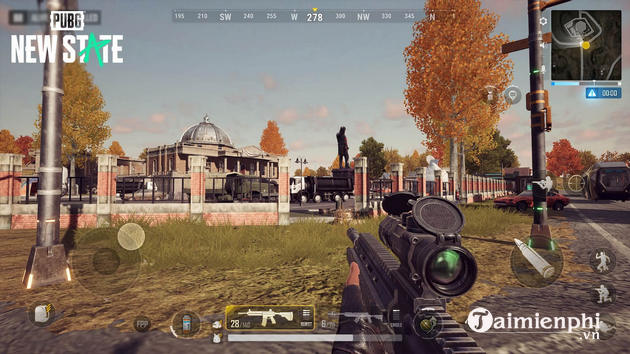 Interestingly, the game is being developed by PUBG Studio (the original PUBG PC title maker), not Tencent, the group behind PUBG Mobile.
PUBG: New State promises to provide the most authentic survival shooting experience you can find on a mobile platform. 100 players will parachute down to a new map, expand the PUBG universe, experience the graphics that surpass the limits of mobile games, participate in dramatic gun battles, and enjoy world-class survival features. Next generation, always changing on the battlefield.
Link to download PUBG New State for Android and iPhone:
=> Link download PUBG New State for Android


=> Link download PUBG New State for iPhone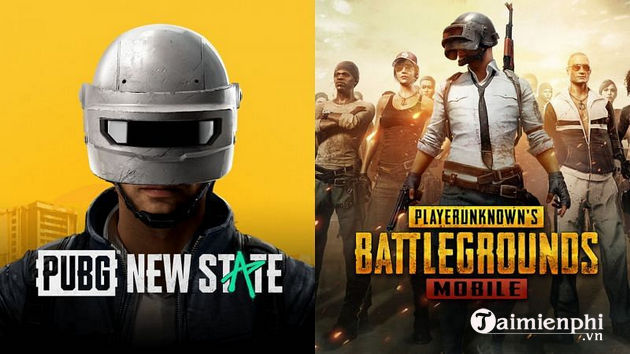 II. Compare PUBG New State vs PUBG Mobile
Many people call PUBG New State was PUBG Mobile 2. Both are battle royale games, but there are a few differences between them.
1. Background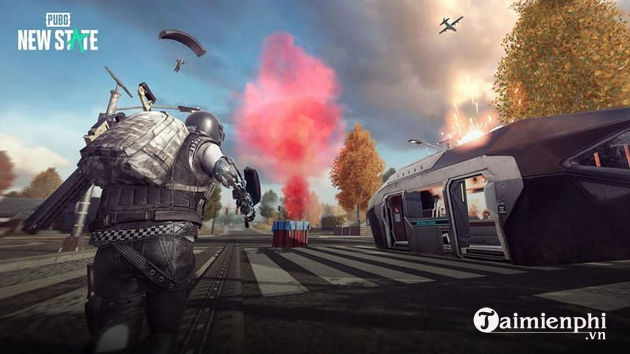 PUBG New State is set in the future, unlike PUBG Mobile. Players will travel through time to 2051 and fight enemies on an 8×8 km map called Troi, with extremely modern weapons and equipment.
2. Advanced technology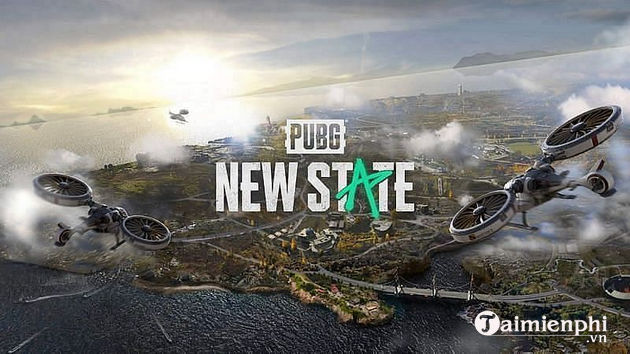 Players will use drones, protective shields to keep themselves safe against enemies and future weapons, along with advanced vehicles. PUBG Mobile does not have these features.
3. Customize weapons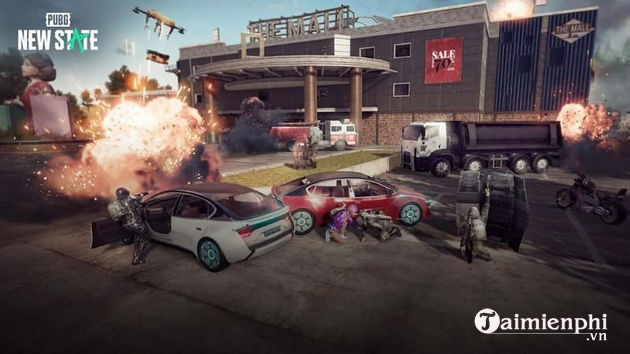 Players can create their own weapons in PUBG New State. This new weapon customization feature was revealed in a press release, stating that players can get custom sets and transform their weapons in different ways. However, PUBG Mobile players do not have the option to customize their weapons in the game.
Since PUBG New State has not been officially released yet, it is difficult to find the differences between the two titles. The information given in the article is taken from the press release and trailer for PUBG New State. Therefore, when there is new news, Taimienphi.vn will update the content to bring you the latest information.
Video introduces PUBG New State:
https://thuthuat.taimienphi.vn/so-sanh-pubg-new-state-vs-pubg-mobile-62614n.aspx
See also: How to pre-register PUBG New State, PUBG Mobile 2 game
Related keywords:
Compare PUBG New State vs PUBG Mobile
What are the differences between PUBG New State and PUBG Mobile, The similarities and differences between PUBG Mobile 2 vs PUBG Mobile,
Source link: Compare PUBG New State vs PUBG Mobile
– https://emergenceingames.com/