Miss Vo Lam Truyen Ky Mobile Contest has almost gone 2/3 of the way, the brightest faces worthy of the title of Champion have gradually appeared. Although this is the first year that the competition is held in this community of players, up to now it can be partly confirmed the great success that it has achieved.
With extremely attractive prizes, totaling over 20 billion VND, it is not difficult to understand when the contest received the participation of such a large number of female gamers. Among them, it is not uncommon for hot girls "thousands of followers", famous beauties in the online community to also appear in this beauty race.​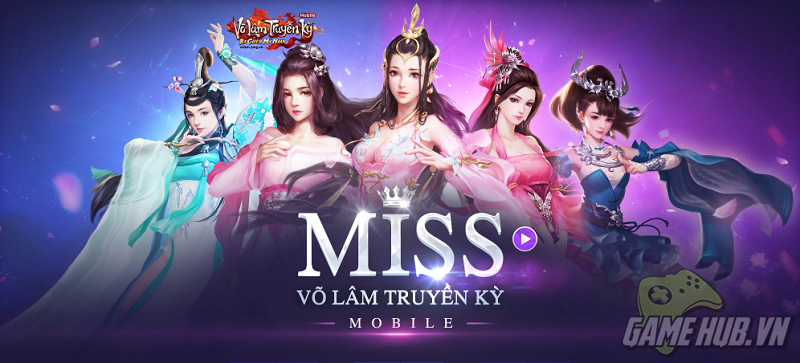 ​
And recently, among the contestants who entered the second round of the contest, many people were surprised by the appearance of Dung Doll – an actress and model very familiar to young people today.
​
​
Dung Doll's real name is Truong Nguyen Ngoc Dung, born in 1996, from Hanoi, currently working in Ho Chi Minh City. Thanks to the advantages of her appearance and realistic acting ability, she was invited by many singers to act in music videos. Only 22 years old, but Ngoc Dung is known as the "MV queen" of Vbiz when she has dozens of music videos and short films in her hands. In addition to being an actress and model, playing music videos, advertising TVCs, Ngoc Dung is also a famous makeup artist in Saigon. Ngoc Dung said that because she had a pretty face like a doll when she was a child, she was nicknamed Dung Doll by everyone.
​
In particular, her name is also known to the public when participating in the reality TV show The Look at the end of 2017 with the title of runner-up.
​
With these outstanding achievements, her appearance in the beauty contest of a gaming community made many people surprised, as well as curious.
According to the registration file, she introduced herself and is currently playing Tinh-AnhEm, server 465 Ho Vo. However, in the introduction, this hot girl recorded that her name was Kieu Anh, from Quang Tri, now living in Ho Chi Minh City. Therefore, many doubts are raised whether this is Dung Doll registering for the real contest, or someone pretending to be using her image.
​
Dung Doll image is used in the registration profile
​
Emergenceingame.Com sent these questions to Dung Doll and is currently waiting for her response. The answer will be transferred to the VLTK Mobile gaming community as soon as possible!
Learn more about VLTK Mobile at:
Homepage VLTK Mobile: http://vltkm.zing.vn/
Download the game: https://go.onelink.me/Cvd7/3b2760fd
Fanpage: https://www.facebook.com/vltkm.zing.vn/​​
Source link: Actress and model Dung Doll also competed in Miss Vo Lam Truyen Ky Mobile?
– Emergenceingames.com