Currently, online games on mobile phones in general and Android in particular are being invested a lot by technology companies, even outperforming online games on PC. However, for longtime gamers, many people still want to experience on the computer screen because anyway the phone screen is still much smaller, so the "happiness" will decrease.
Foreseeing that need, there are many software that allow gamers to play Android games on PC. Such softwares are called Android emulators on computers. Today, Game will introduce to you 8 best Android emulator software on PC on the market today. Please refer.
This is the most widely known emulator software available today. Bluestacks supports both Windows and OS operating systems.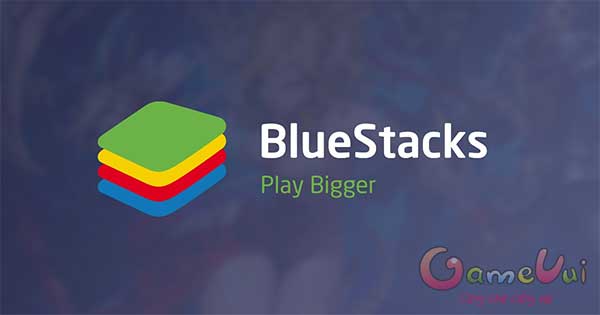 Advantages
Simple to use, just download and use without having to install any other supporting software.
You can livestream games on Facebook through Bluestacks
Besides, you can play multiple games at the same time by opening multiple windows in the form of tabs like a web browser.
Defect
Bluestacks is quite heavy software and requires a relatively high computer configuration
In addition, it also "forces" users to see ads so they can download games
MEmu emulator software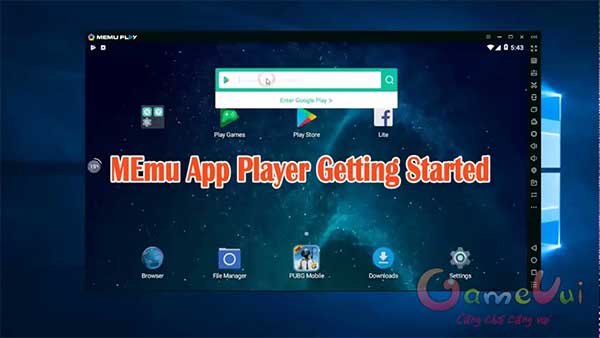 Currently, MEmu App Player is a "formidable" rival to Bluestacks in the Android emulator segment on the computer because of its full compatibility with Intel and AMD processors.
Advantages
Support sharing files between phone and computer or drag and drop to install APK files
Users can set and edit parameters in accordance with their needs.
Defect
Only supports Windows platform
Capacity is quite heavy and sometimes crashes
Genymotion emulator software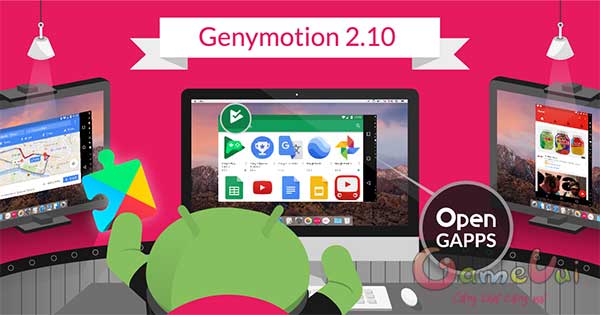 Genymotion's main target audience is developers who want to test apps or games on the Android operating system without needing a real phone. Therefore, Genymotion Not suitable for the majority of ordinary users because the installation and configuration process is quite complicated.
To use GenymotionYour computer needs a copy Android SDK and virtual machine submission VirtualBox Latest.
Emulator software Remix OS Player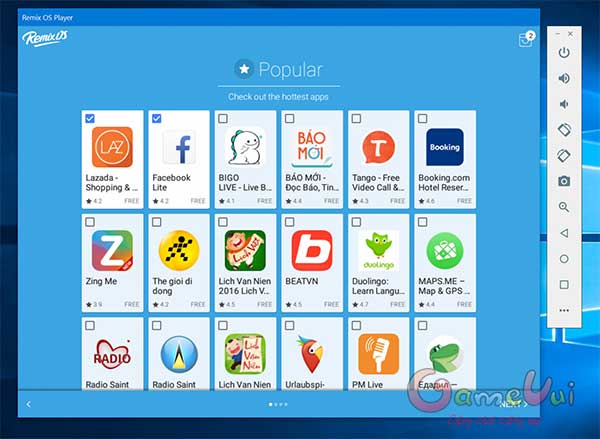 This emulator developed by Jide is the only application that runs Android Marshmallow instead of older versions. Remix OS Player's interface is designed primarily for gaming purposes, so you will have a variety of options to customize the game experience as you like.
Before using, please turn on the technology Virtualization Technology (VT) in the BIOS of the computer. The only downside is Remix OS Player only supports AMD chip series.
Gameloop emulator software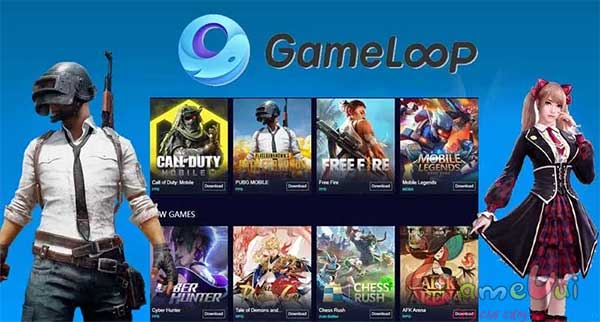 Gameloop's previous name was Tencent Gaming Buddy developed by Tencent to play Tencent's mobile game. However, now, Gameloop has become an emulator for playing Android games on the computer.
Advantages
Lightweight (10 MB), easy to install
Due to the focus on games only, many games are built-in such as PUBG Mobile, Free Fire.
Defect
There is no built-in Google Player Store, so you need to install the apk file to play
The default language is English, so it can be a bit difficult for the user
Nox player emulator software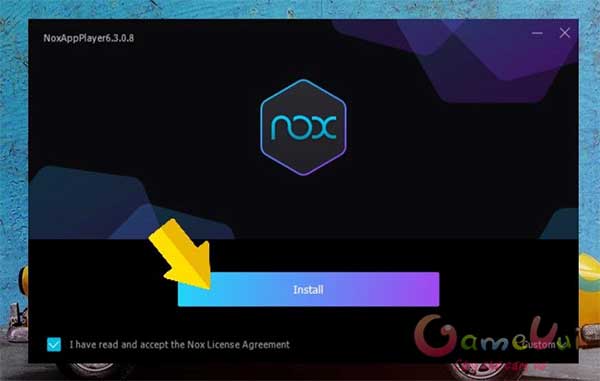 When it comes to Android emulators on PC, noxplayer is also a pretty "heavyweight" name.
Advantages
Integrated on Google Play Store
This emulator supports up to the player to emulate gestures when playing games on the phone with the keyboard and mouse
Defect
When you want to upgrade to a new version, you must delete the old version to reinstall the new version.
Koplayer emulator software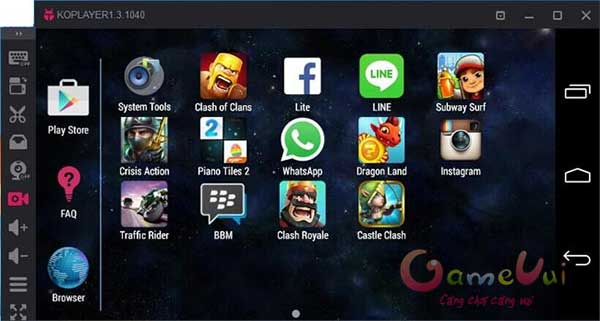 This is also another emulator aimed at Android gaming objects on PC. Koplayer supports 2 modes: Speed (speed and Compatibility (Compatible). If the configuration of the machine is good, you should choose the mode Speed to experience a more complete. On the contrary, if the configuration of the machine is weak, you should choose the mode Compatibility.
Advantages
Possessing Multi-Manager mechanism that allows users to run multiple applications at the same time
You can also record the game and upload it to any video sharing website
Defect
The new Koplayer is only available for Windows platforms
There is no voice chat so it is a bit inconvenient when playing group games
Occasional lag occurs when playing in Compatibility mode
Jar of Beans emulator software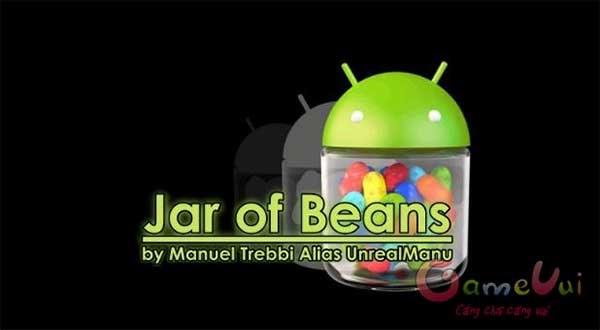 Unlike the emulators mentioned above, Jar of Beans does not need to be installed, but just runs with the executable (.exe) file. The biggest plus of Jar of Beans is the ability to handle games with "epic" graphics and improve overall performance by supporting hardware accelerated manager. Its only downside is that the interface is not yet new user-friendly and needs to be customized to return to the familiar Android interface.
Hopefully, with the sharing of the fun game, you can choose for yourself a suitable emulator application based on the advantages and disadvantages of each software.
Source link: 8 best Android emulators on PC
– https://emergenceingames.com/