The computer cannot find the Wifi network is one of the questions that Emergenceingames.com often receives from its readers. So what is the cause and how to fix this problem? Please refer to the article on how to fix the error that the computer cannot find the Wifi network below. Surely you will have the most satisfactory answer.

Your computer can't find the commonly used Wifi here, there will be 2 cases, the first is that your computer wants to connect to a certain Wifi network, but the search in the list does not see this wifi network name, although it still connects can connect to other networks normally. Or the second case you can't find any wifi when you open the list of Wifi networks. To solve this problem, we will go into each specific case as follows:
Case 1: The computer cannot find the Wifi network to connect to
In this case, we must create a required connection for the computer by: Go to Control Panel, select Network and Internet => Network and Sharing => Manage Wireless Networks.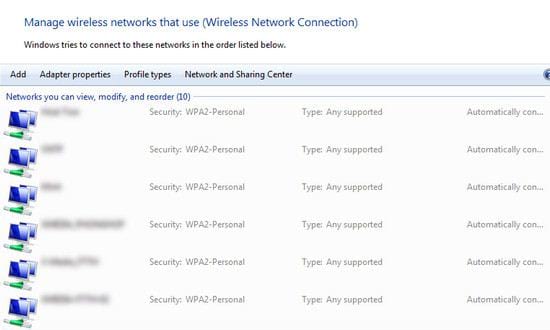 We divide it into two smaller cases:
+ Here, if the name of the Wifi network you want to connect to is displayed, right-click on that icon and select Properties, then select the item Connect even if the network is not broadcasting its name (SSID)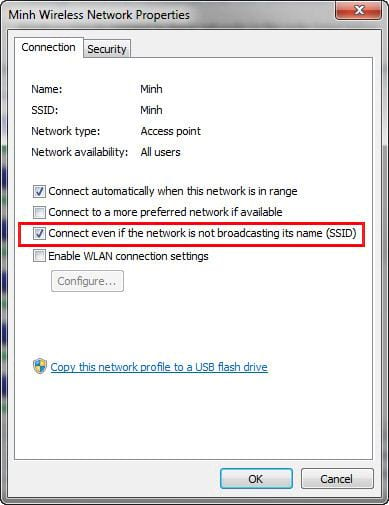 + In case the network name is not displayed here, click on the item Add and choose Manually connect to a wireless network then fill in additional information as required.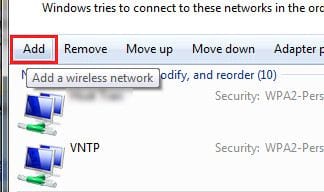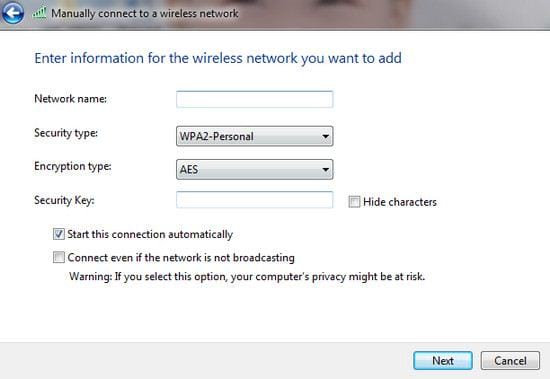 Finally, you check the router and restart the device to make sure the signal is good and stable.
Case 2: Computer, laptop can't find any Wifi network
In this case, when observing the Wifi connection on your computer, there will be a red dash or exclamation mark icon.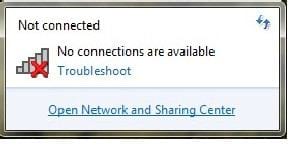 There will be many causes here and here are the solutions:
1. Check the Wifi toggle button on your laptop computer
This may be you accidentally or some user clicked the button to turn off Wifi connection on your laptop. The solution now is that you just need to turn the Wifi detector back on. Each laptop line will have a different way of turning it on, usually we will use the key combination Fn + F1,2…9. Eg :
– With Asus or Dell computers it will be: Fn+F2
– With Lenovo computers are: Fn+F5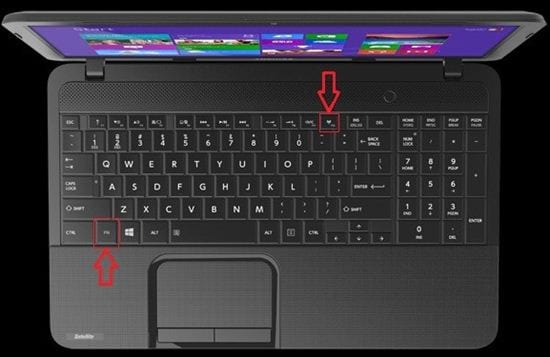 However, there will be other computer lines that have separate buttons to turn on and off Wifi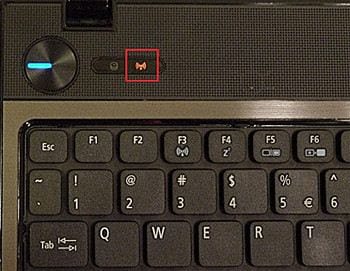 2. Restart Wifi Router
Sometimes there is a conflict in the Wifi Router that makes your computer or laptop unable to connect to Wifi. To solve this, try restarting your Wifi Router, most likely it will fix the conflict by itself and your computer will connect normally again.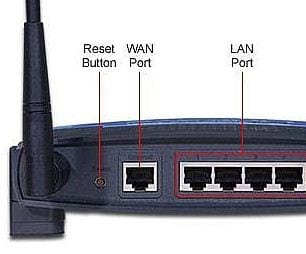 3. Check if Wifi Driver is faulty or not installed
Missing or faulty Wifi Driver is also one of the main reasons why your computer cannot connect to Wifi. You check the Wifi Driver by right-clicking My Computer (This PC if you use Windows 10 ) and select Manage.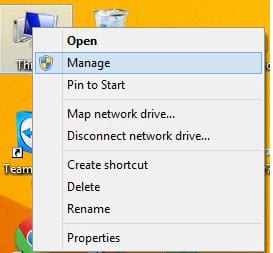 Next, click on the item Device Manager and choose Network adapters.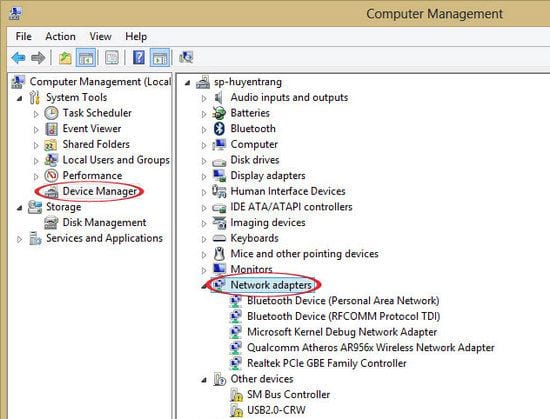 You see if there is any yellow exclamation point icon. If yes, it means that the wifi driver is not installed.
Next you need to reinstall the Wifi Driver for your computer. There will be many ways here, you can download the driver from the company's homepage or use an automatic driver installation software like DriverEasy for example.
4. Your computer is infected with Virus
Viruses are also one of the reasons why your computer cannot connect to Wifi. The cause of the computer virus infection here may be because you use Crack software or do not have anti-virus software to protect it. So the solution now is that you need to install a reputable anti-virus software and remove viruses and malicious applications on your computer, to find an effective anti-virus software you can refer to. at the article Top Antivirus software 2017 The best we have shared.
5. Error due to anti-virus software blocking wifi network
In case you are using anti-virus software, it is possible that this anti-virus software has taken control of network information, causing it to accidentally conflict with the wifi network in use, so turn off the network censorship feature of the software. antivirus software.
Here, for example, you are using AVG anti-virus software. To turn off network censorship, do the following:
First you open Network and Sharing Center => into Change Adapter Settings. Then you right click on Local Area Connection and uncheck the item AVG network Fillter driver and press OK.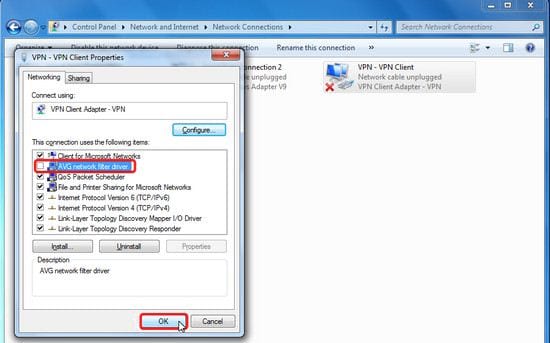 https://thuthuat.Emergenceingames.com/cach-sua-loi-may-tinh-khong-tim-thay-mang-wifi-hieu-qua-nhat-22357n.aspx
Above is a guide on how to fix the error that the computer cannot find the Wifi network. Hope you have solved your problem through this article. Good luck. If you are a wifi modem manager, regularly change the wifi password for your device, the steps to change the wifi password are quick and won't take too much of your time.
Related keywords:
laptop can't catch wifi windows 7
laptop can't catch wifi win 10, laptop can't catch wifi win xp,
Source link: The most effective way to fix the error that the computer cannot find the Wifi network
– Emergenceingames.com