Don't know what Camera Raw is? And wondering whether to install Camera Raw in Photoshop or not? So let's continue to refer to the following article of Emergenceingames.com to find out more details.
There is no denying the wide "coverage" and HOT power of Photoshop in the current photo editing software market. Only one limitation is that the software does not support RAW file editing. And this is where Camera Raw "shows" its role.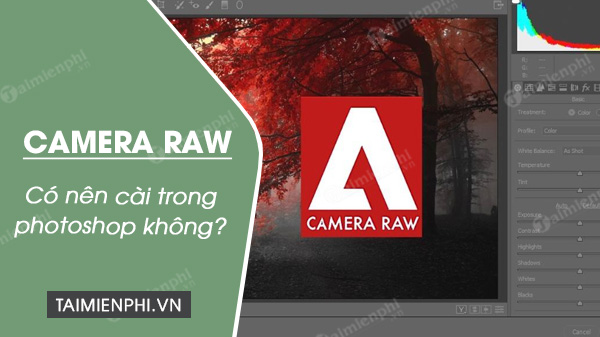 Should I install Camera Raw in Photoshop?
1. What is Camera Raw?
If you do not know, RAW file is simply a file containing raw image data captured by the sensor sensor in the camera, not processed, or simply understood as the original image file taken with a digital camera.
To work with these files, we will have to install and use specialized software. Adobe provides users with 2 solutions, in which Adobe Lightroom is a standalone photo editing software and Adobe Camera Raw is a free plug-in, designed to support and work with Photoshop.
Tip: To download Camera Raw to your device and install it, visit here.
=> Link to download Camera Raw for Windows


Download Photoshop to your computer and install it here.
=> Link to download Photoshop


2. Should Camera Raw be installed in Photoshop?
Camera Raw was originally designed to process raw images, but later added features to process images in JPEG and TIFF formats.
Even though it's just a plug-in, Camera Raw is packaged and fully supported with "original" photo editing functions, including setting white balance, exposure, contrast, and saturation, noise reduction, … .
So why should we install and use Camera Raw in Photoshop?
2.1. "Simplify" Photoshop
Photoshop photo editing software is inherently "strong" and designed for a wide range of audiences, even photographers love bells and whistles and use this software. Besides basic photo editing features, Photoshop also supports graphic and multimedia design, video editing, 3D rendering, … .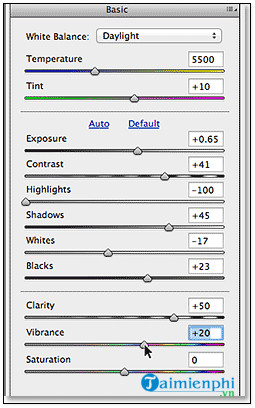 However, this is also a minus point of Photoshop. Because it is packed with too many features, sometimes users, especially novice users of the software, may confuse the features.
Camera Raw helps solve this problem. Although only designed as a plug-in for Photoshop, Camera Raw works as a standalone image editor and is easy to use, not making users too "confused" like Photoshop.
2.2. Edit photos flexibly, keeping the original format
Photoshop is known as a pixel-based image editor, in the editing process can change the parameters and original image format.
In contrast, Camera Raw is a parameter-based image editor, capable of preserving the original original image quality and format, and the ability to save the settings as a guide list.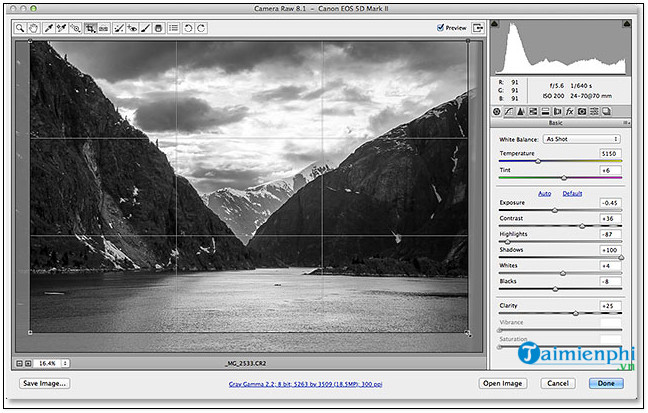 2.3. Support editing multiple images at the same time
Another big plus of Camera Raw is its support for editing multiple image files at the same time, a feature we can't find in Photoshop. It's very simple, just open all images in Camera Raw at the same time and sync all settings for all photos, or you can also make edits one by one. This will save a lot of time and effort.
In addition, you can also refer to the top best photo editing software 2020 and choose for yourself the best software.
See also: Top 10 photo editing software 2020
Above are the reasons why we should install Camera Raw in Photoshop. In addition to editing raw images (raw images), it is clear that installing a free plug-in in today's most popular photo editing software will bring users more new experiences, saving money. quite a bit of time and effort to edit photos, … .
https://thuthuat.Emergenceingames.com/co-nen-cai-camera-raw-trong-photoshop-61143n.aspx
Are you installing Camera Raw in Photoshop and using it? Don't forget to share your opinion for Emergenceingames.com.
Related keywords:
Can you install camera raw in photoshop?
install Camera Raw in Photoshop, should install Camera Raw in Photoshop or not,
Source link: Should Camera Raw be installed in Photoshop?
– Emergenceingames.com