Recently PUBG Mobile has updated version 0.12.5 to add some features that are eagerly awaited by many gamers, the companion feature helps players get a bird or a dog to accompany them in the match. fight.
Although the companion feature in this version of PUBG Mobile has not been completed, players can go to areas and search for animal nests in many different locations on the map. If you do not know where that location is, please follow the following article.
PUBG Mobile – Companion feature updated version
– Link to download Android version: PUBG Mobile for Android
– Link to download iOS version: PUBG Mobile for iPhone
Location of PUBG Mobile companions
1. Staller
This is one of the areas where players are least interested in PUBG Mobile, in Stalber you won't be able to loot much, but if you want to find pets, you can go into the buildings in this area to search. After this article, this will be a pretty HOT area, because everyone wants to find themselves a companion in the battle.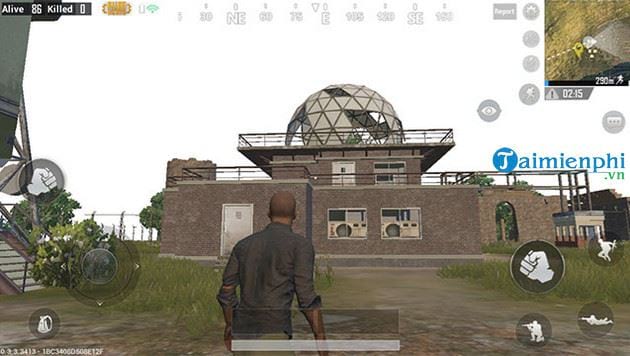 2. Georgopol
Another place to find a companion on our list is Georgopol, which is not too strange for most PUBG Mobile gamers. Georgopol has a huge amount of items and pet nests appear on the top of the Georgopol tower, if you intend to come here looking for a companion, be careful, there are many pitfalls lurking here.
3. Mylta Power
Mylta Power is at the edge of the map where you can find safe companions as long as no one has seen this article yet 😀 The pet nest is located in a green building in the center of Mylta Power. Enter the building and go to the top floor, you will have the opportunity to own a bird or dog in PUBG Mobile. Although Mylta Power has very few people passing by, after this article you should be careful when you come here.
4. Pochinki
Pochinki is where a lot of players can aim at the beginning, go deep inside the church and climb up the windows, you will get companions. Pochinki is on the list of places where the most enemies appear in PUBG Mobile and the pet collection area is too conspicuous, if an enemy appears below, they can completely see you. So if you don't think it's necessary, consider other places.
5. Neverrepnoye
The last area to appear companions is also one of the hottest places for many gamers, in Noverepnoye you can search for pets on the hill opposite the center, where the Noverepnoye radio tower is located. Hurry up at the foot of the radio tower to find your pet's nest.
https://thuthuat.Emergenceingames.com/en-tri-xuat-hien-ban-dong-hanh-pubg-mobile-47298n.aspx
Above are the locations where companions appear in PUBG Mobile that Taimienphi sends to readers, consider the level of danger of each area that owns a companion for you. Aside from the updated companion feature PUBG Mobile version 0.12.5 there is the appearance of new weapon Skorpion, gun with high damage and quite stable suitable to replace other SMGs.
Related keywords:
Thank you for showing you how to run PUBG Mobile
PUBG Mobile in the area of ​​​​the collection, PUBG Mobile in the area of ​​​​the ban,
Source link: Location of PUBG Mobile companions
– https://emergenceingames.com/