Uninstall SketchUp if you no longer want to use this graphic design or 3D design software or if you want more advanced features in software like AutoCad or CorelDraw and want to clean up the system more widely to Install other graphic design software.
The process of installing Sketchup, using Sketchup has certainly laid the foundation for graphic design for many users, especially besides, users can completely use Sketchup together with many graphic design software or design devices. Other 3D design today like AutoCard, CorelDraw easily.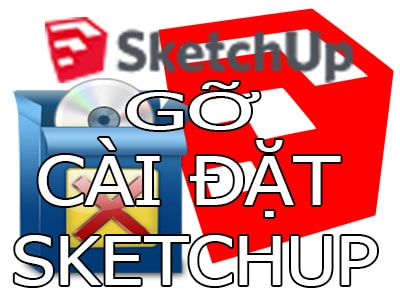 However, many users want to install AutoCad or CorelDraw more conveniently, especially for computers with low hard drive space, so they decided to remove Sketchup to expand storage space. But to properly remove Sketchup and erase all traces of this software, not everyone understands.
Uninstall SketchUp, 3d graphic design software on your computer
Method 1: Uninstall with the system's software uninstaller
Step 1: Access the Control Panel on the computer by pressing the key combination Windows + CHEAP > type Control Panel and press OK.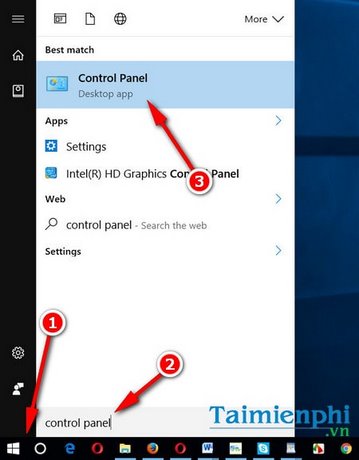 Or you can also go to the Control Panel by clicking the application's icon on the desktop or pressing Start Menu > typing Control Panel and clicking the search result. Refer to more ways to access Control Panel on Windows 10 if you are using Windows 10.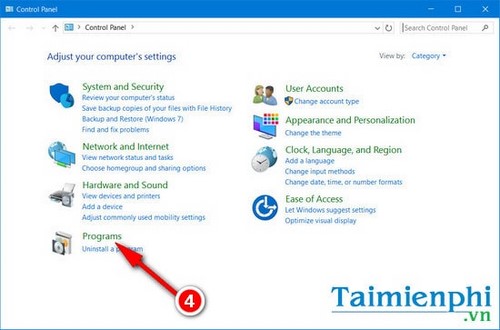 Step 2: In the Control Panel interface, click on the item Programs >Programs and Features.
Find the Sketchup application in the list of settings.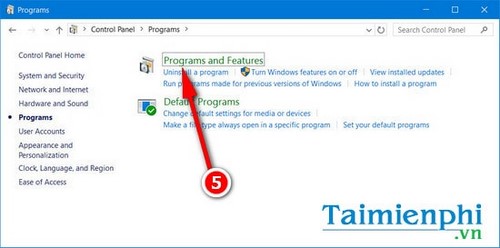 Step 3: Right click on the application and select Uninstall or click the button Unistall right at the top of the screen.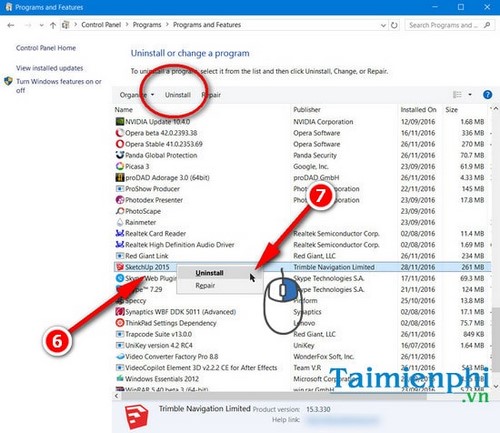 Wait a moment for the software to complete the process of removing Sketchup on the computer.

Method 2: Using software (CCleaner)
Step 1: Open the CCleaner application on your computer by pressing Start Menu > typing CCleaner and clicking on the search result, or you can also open CCleaner directly through the shortcut icon on the desktop.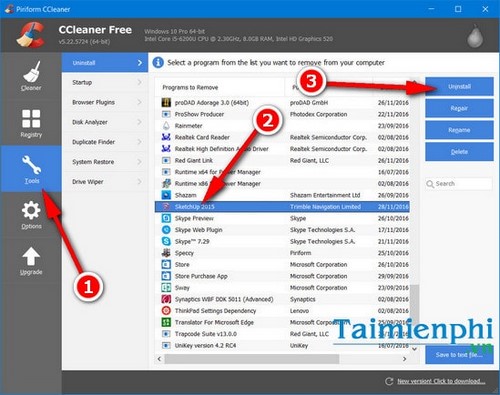 Step 2: In the CCleaner interface, click to open Tools >Uninstall.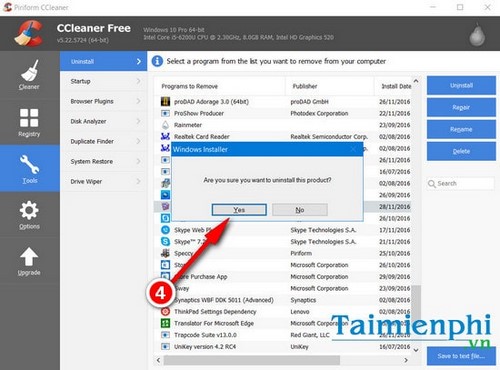 Find the Sketchup (2015) application on your computer. Then click on the item Uninstall to start the process of removing Sketchup from your computer.

Emergenceingames.com has reviewed the two most basic ways for readers to uninstall Sketchup on computers. Especially if you are not a careful person, you can apply method 1, but if you want to completely remove Sketchup from your computer, you need to apply how to remove Sketchup on your computer with CCleaner.
Currently, there is no shortage of 3D design software or professional website design, geometric graphic design such as AutoCad, CorelDraw or Photoshop for users to choose from, but Sketchup is still the first choice of many beginners. enter the graphic design profession, not only because of its many professional features but also because of its easy-to-use interface.
https://thuthuat.Emergenceingames.com/go-sketchup-tren-may-tinh-12742n.aspx
Surely someone has studied the manual Using Sketchup You will find this software very easy to grasp. Finally, Emergenceingames.com advises you to consider carefully before removing Sketchup because somewhere, you may regret the decision you just made and return to it. install Sketchup and use as original.
Related keywords:
go sketchup on computer
go sketchup, go to data sketchup,
Source link: Instructions to completely remove SketchUp on the computer
– Emergenceingames.com