You have to perform the Captcha press operation, this job can be very boring and time consuming because you must always perform the mouse click many times. Today, Emergenceingames.com will show you how to use Auto Click to reduce Captcha execution time.
Currently, there are many websites that allow us to make money online by performing Captcha. However, if we want to make a lot of money, it corresponds to doing a lot of Capcha. This will take time and will be very boring because they have to perform mouse clicks many times. The following article will guide you how to use Auto Click to reduce execution time Captcha.
Some reputable captcha entry sites, you can refer to to choose the right website to increase your income in your spare time:
See also: Type captcha to make money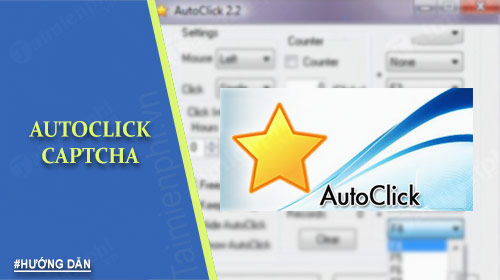 How to use Auto Click Captcha
HOW TO USE AUTOCLICK TO REDUCE CAPTCHA TIME
Here we will use Auto Click 2.2. You can download Auto Click 2.2
The instructions below will help you quickly click the Verify button when you have finished clicking the Captcha images so that you can do many captchas at the same time. If you do many Captcha at the same time, you can open multiple windows at once, click on the captcha images and let autoclick do the verification for you.
Step 1: you open Autoclick 2.2 up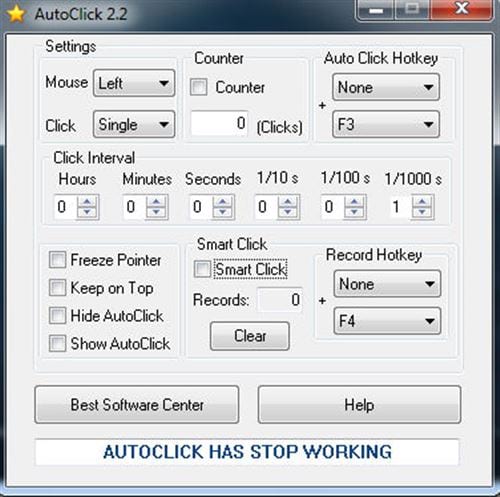 Step 2: You proceed to set up auto.
– Check in Counter, below you enter 01. This button has the function of counting the number of times you click. To 01 means AutoClick will only click once.
– AutoClick Hotkey: set shortcut to start Autoclick
– Tick ​​Smart Click: Which button has the function of recording the mouse position you want it to click?
– Record Hotkeys: Set up shortcuts to start and end Record
– In the sectionClick Interval: This is the part to set click time. You can enter 1 in the level 1/10sthis speed is moderate.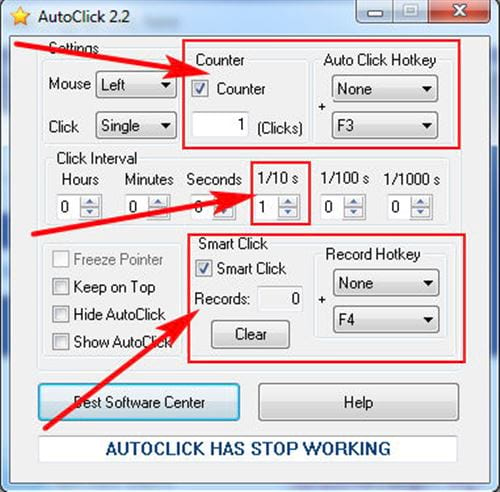 Step 3: You locate the mouse you want to click by pressing the . key F4 is the default shortcut to record the mouse position you want to click, a dialog box will appear on the upper right.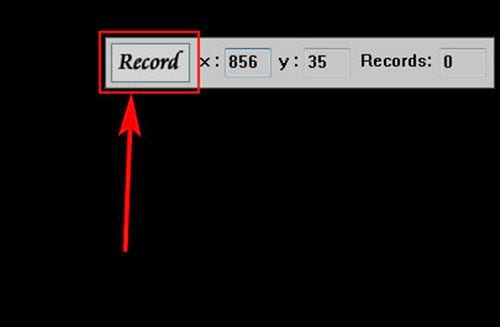 You continue to click on the box Record and drag down the . button Verification and press the button F4 to end recording.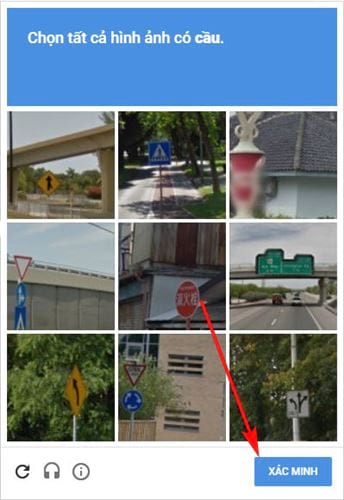 Step 4: Now you open Capcha, when you have finished pressing the Captcha images, press the button F3 – this is the starting shortcut for AutoClick to work.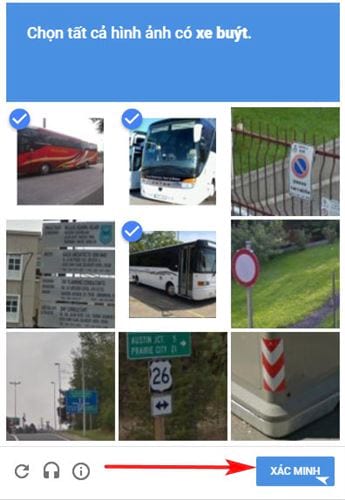 Note: You must not change the Captcha's verification button, you must always keep the Verify button as it was. Otherwise, AutoClick will click in the wrong place and will not be able to click the Verify button
Above are instructions on how to use Auto Click to reduce Captcha execution time. Emergenceingames.com hopes that the above article will help you in the process of implementing Capcha. If in the process of using Auto Click you have difficulty, do not hesitate to comment, Emergenceingames.com's technical team will support you.
https://thuthuat.Emergenceingames.com/huong-dan-su-dung-autoclick-capcha-25069n.aspx
Currently, users can use many Auto Clicks at the same time on the computer without any difficulty, if you do not have how to do it, you can refer to how use multiple Auto Clicks at the same time here.
Source link: How to use Auto Click Captcha
– Emergenceingames.com