When you pin a video on Chrome, you'll be able to chat with your Facebook friends and still see the content in the YouTube video that's playing, isn't that great? So let's see how to bring the video pin feature from Coc Coc to Chrome in the content below
The video pinning feature on Google Chrome may seem strange to users, but for those who have downloaded and used CocCoc, it is no longer strange, this is an integrated feature on Coc Coc that allows users to pin any video on Youtube and you can do something else or search for another video. For those who have used pin video on CocCoc Surely we know how convenient this is and what about Chrome, can we pin videos on Google Chrome like Coc Coc?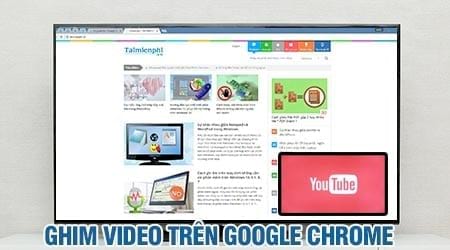 Facts on Chrome doesn't have a video pin feature but in return with a lot of Extensions, this problem is just a small thing and you can solve it right in this article by Emergenceingames.com, the article will show you how to pin videos on Google Chrome, just like you are doing. Bring Coc Coc's Youtube video pin feature to Google Chrome.
Bring Coc Coc's video pinning feature to Google Chrome
Step 1: To be able to pin videos on Google Chrome, Coc Coc's video pin feature to Google Chrome you must use an Extension called Youtube Picture in Picture to do this, you can also download Youtube Picture in Picture right here.
Step 2: Then you click Add to Chrome to install Youtube Picture in Picture on your Chrome browser.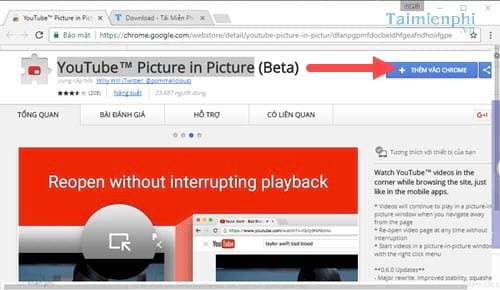 – The system will ask you to confirm adding this add-on, agree More gadgets and then proceed to restart your Google Chrome browser.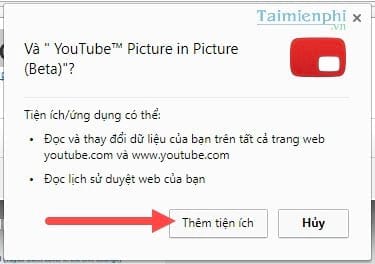 Step 3: Immediately after restart Google Chrome After that, you will look in the right corner of the screen, there will be an icon of Youtube Picture in Picture.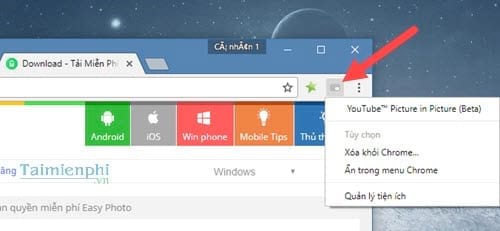 Step 4: Now experiment by going to any Youtube video, then you click to another page, another video. Here Emergenceingames.com experimented by opening any video then clicking on the Emergenceingames.com channel owner information.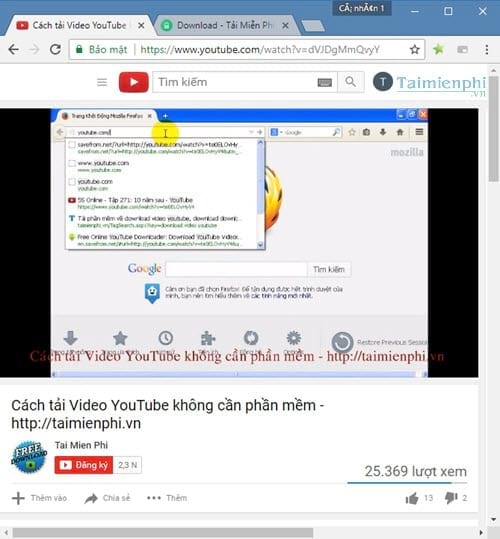 Step 5: Immediately you see the video you are watching will be converted to a display window and continue to play the video.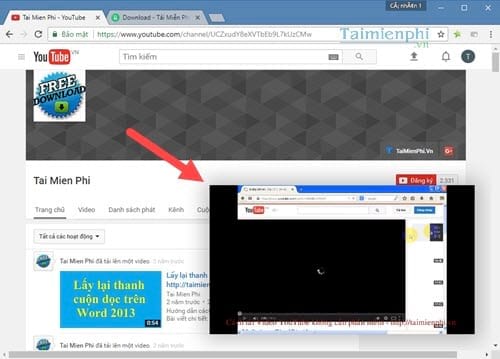 Step 6: When you point the mouse near you will see There are 3 functions you can adjust When using Youtube Picture in Picture, that is the feature of returning to the old video page, zooming in and out of the screen. Finally, turn off the windowed video.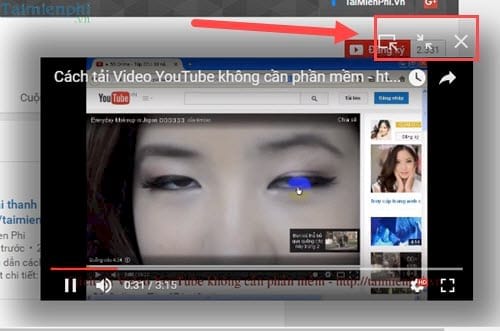 Step 7: Only There are 2 sizes of windows For you to choose, unfortunately, Youtube Picture in Picture is still in the beta phase, so there are many limitations, but it is still useful for users when pinning videos on Google Chrome.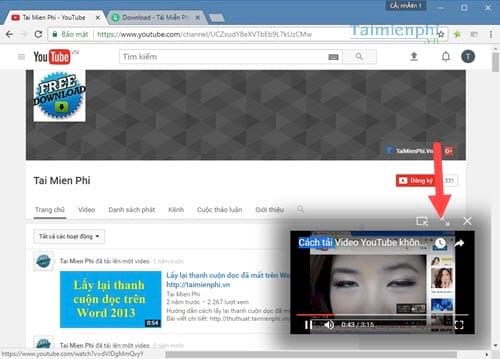 Another limitation is your window will not be scrollable on the screen hopefully in time we will be able to use Youtube Picture in Picture and the video pinning feature on Google Chrome will be more complete.
Above Emergenceingames.com has just shown you how to pin videos on Google Chrome applied on Youtube videos. Knowing that Youtube is always the most watched video sharing social network, if you often video, Emergenceingames.com would like to tell you more tips to use Magic Actions on Youtube that are very suitable for you. With this software will help you a lot of functions when watching Youtube videos, refer to the instructions on how to using Magic Actions on Youtube to see the attractive features it brings.
https://thuthuat.Emergenceingames.com/mang-tinh-nang-ghim-video-cua-coc-coc-len-google-chrome-23581n.aspx
When using web browsers, especially Coc Coc or Chrome, many users encounter the error that Coc Coc cannot access the network despite checking the settings on the computer as well as the normal network connection. please follow the fix Coc Coc can't get online that Taimienphi shared for the best fix.
Related keywords:
pin video on google chrome
pin youtube videos on chrome, pin videos on Trinh Duyet,
Source link: How to pin a video on Chrome like Coc Coc
– Emergenceingames.com