Learn how to use Pitu on Android phones, iPhones will help users easily edit photos or put their faces on characters according to many different themes, especially the most prominent topic is the ancient photo collage, transform into characters from old novels.
Pitu photo collage application is currently being loved by many young people. In addition to the functions of editing and merging photos like a normal application, users can also take beautiful and impressive ancient photos with Pitu.
See also: How to take ancient photos with Pitu on your phone
Instructions for installing and using Pitu antique photo collage
To learn and explore beautiful ancient concepts on this application, let Taimienphi learn how to install Pitu, How to use Pitu Details in the content of the article below!
Install and use Pitu on Android, iPhone
Depending on the device you are using, download the Pitu app for Android or iPhone in the link below.
=> Link to download Pitu for Android


=> Link to download Pitu for iPhone


Step 1: Press the button Setting and wait for the system to automatically download and install Pitu on the device.
Press Open to launch and experience the Pitu app.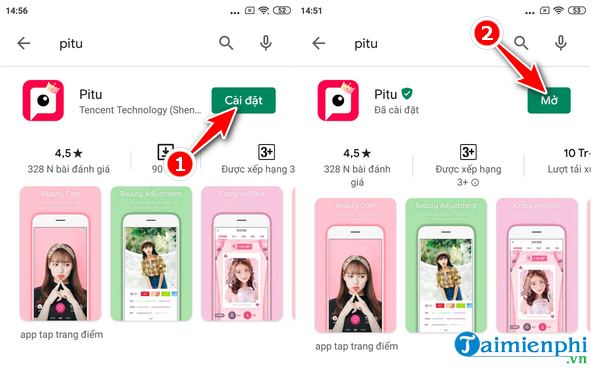 Step 2: When using Pitu for the first time, the application will ask the user to provide some system access permissions. Please press Allow to agree.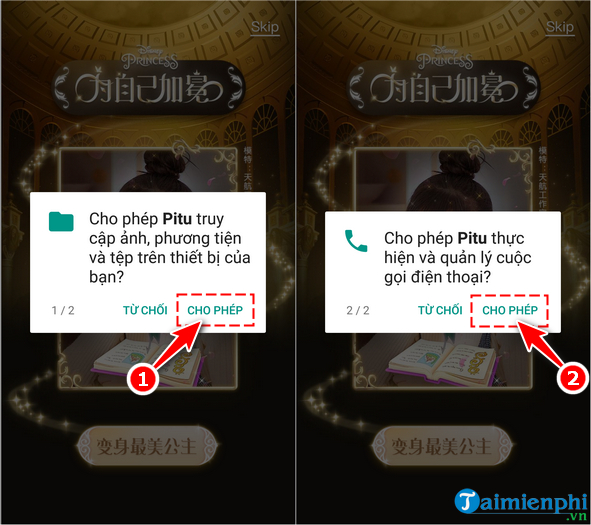 Step 3: In the main working interface, you choose Crazy ex-face to merge antique photos.
In Crazy ex-face, photo collage templates are divided into many different topics to help users quickly filter. In this example, Taimienphi taps the HOT.
Press choose model antique that you want to face transplant.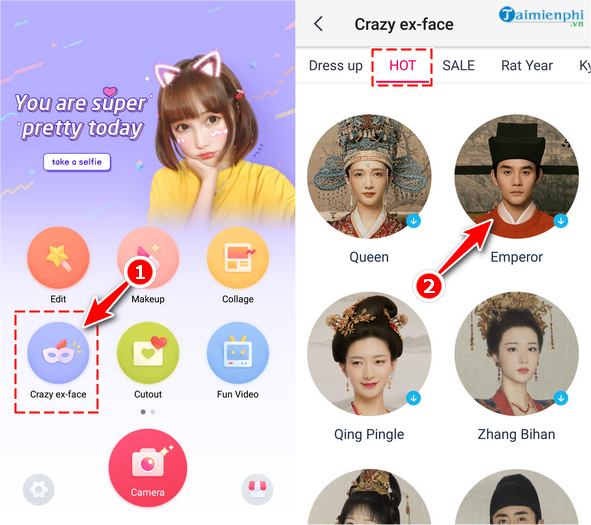 Step 4: The application continues to ask the user for permission to access photos and videos, select Allow.
A new notification screen appears, press OK to move on to the next step.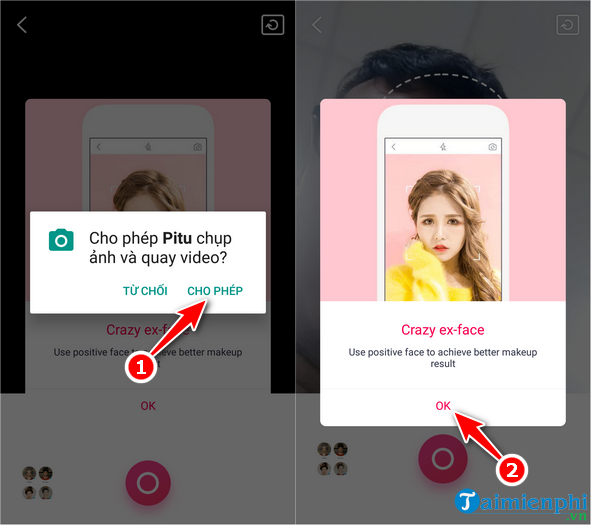 Step 5: In the photo capture screen, snap your face to fit, or within a circle on the screen. Press the button Take a shot under.
Check if the photo is satisfactory, then click on the checkmark icon to let Pitu perform the photo stitching process.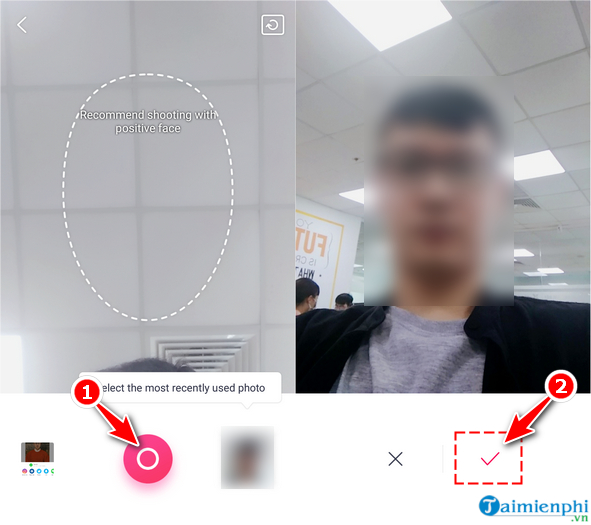 Step 6: After you finish stitching photos with the selected template, you can use the photo to combine with other templates.
To save the image to your device, click on the . icon Save located in the upper right corner of the screen. The system will remember and display the completion message. You choose Home to continue the Pitu experience or Close to exit the application.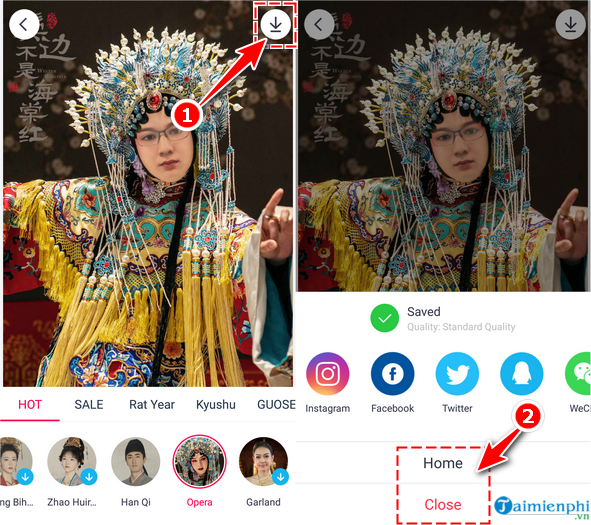 Here are some illustrations that Taimienphi has done when performing the trick, how to use Pitu.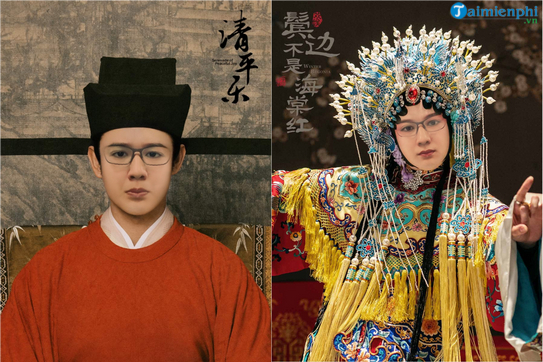 https://thuthuat.Emergenceingames.com/cach-cai-dat-va-su-dung-pitu-tren-android-iphone-58298n.aspx
As can be seen, to get a beautiful historical photo is not difficult if you know how to use Pitu according to the instructions Taimienphi shared. Besides the ancient photo collage, users can use Pitu in many different and beautiful themes.
Related keywords:
How to install Pitu
how to use Pitu, install Pitu antique photo collage,
Source link: How to install and use Pitu on Android, iPhone
– Emergenceingames.com