Losing your PUBG Mobile account can be an unpleasant experience for many people, If you fall into this situation, here's how to get it back PUBG Mobile that you can apply to recover your account.
PUBG Mobile developed by Tencent, one of the largest game companies in the world. There are many PUBG Mobile account login options such as using Google account, Facebook account, guest account so that anyone can log into the game easily the way they want. While this makes the game more accessible, it also creates various problems when players forget their account and try to PUBG Mobile account recovery.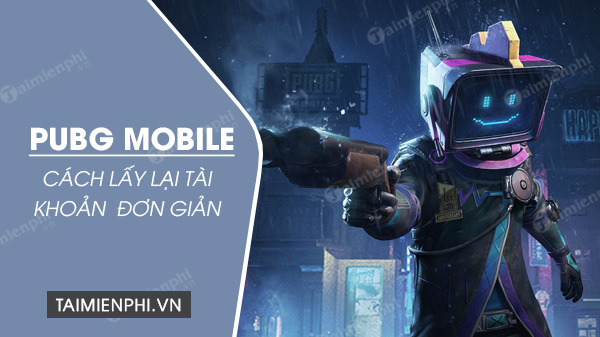 Instructions for recovering PUBG Mobile account
Therefore, in this article, Taimienphi.vn will share with you all the ways to get all PUBG Mobile accounts back.
1. Recover PUBG Mobile account – Guest account (Guest Account)
The Guest Account or guest account option is chosen by most new players when they start playing PUBG Mobile for the first time. You don't need to register or do anything to play the game with this option, so it's super convenient for those who just want to try and see if they like the game.
However, this login option is not safe because the account data will be stored on your phone. Many people start playing PUBG Mobile using a guest account and then, they forget to link it to their Facebook account or Google account. Therefore, if you accidentally lose your phone or somehow your phone is damaged or its data is deleted, you will almost lose your PUBG Mobile account.
This is the only way for you to restore your PUBG Mobile account to the guest account if you accidentally lose it.
– First, open the game PUBG Mobile, you will see the . button Help located at the top right of the login screen.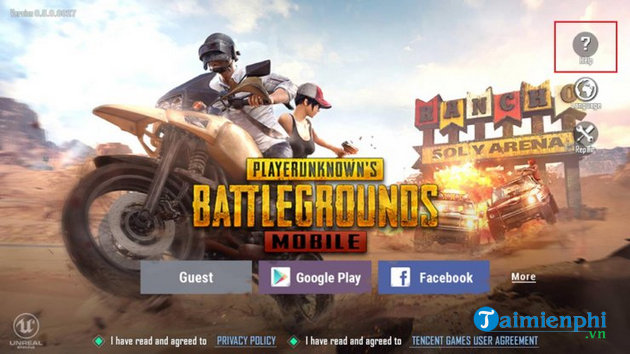 – Push the button Help and you will see a new window open. At the top of that window you can see a message icon.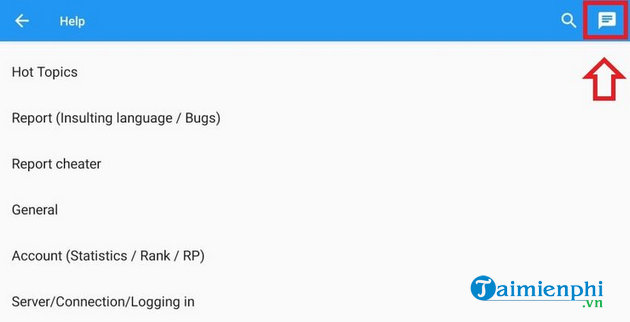 – Tap that icon and you'll now be able to talk to PUBG Mobile's customer support team.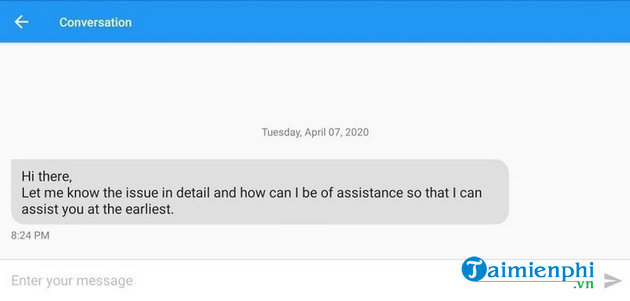 – You will then be asked for your account information such as ID, username, device type, in-app purchases…
– After providing enough information, you will need to wait a few days for them to confirm the information and get back your account.
– Now, once you have your account back, the first thing you need to do is link your PUBG Mobile account with your Facebook or Google account to keep it safe.
=> Instructions Link Facebook with PUBG Mobile VN account
2. PUBG Mobile Account Recovery – Facebook Account and Google Account
When your PUBG Mobile account is linked with Facebook and Google, you don't have to worry about losing your account when you lose your phone or data because the account information is stored on PUBG Mobile's servers. You will be able to freely change your phone and log into PUBG Mobile easily without any problems.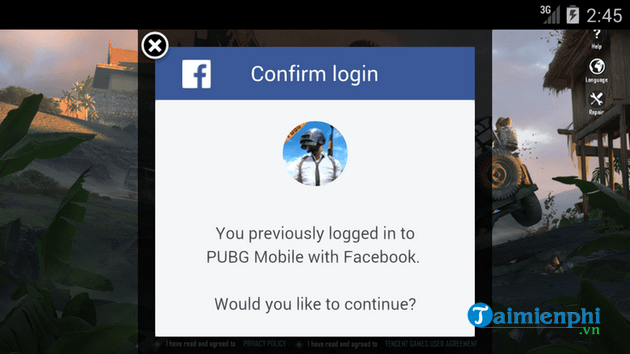 However, there are still some cases where you lose your account such as when your Facebook account is disabled or when you forget your Facebook/Google account password. This is how you get your PUBG Mobile account back in those cases.
* In case Facebook account is disabled
When Facebook detects that someone other than you has accessed your account, it will temporarily lock the account to ensure that it is safe. Sometimes, Facebook will randomly lock the account for no reason. Once this happens, you will no longer be able to log into PUBG Mobile with your Facebook account.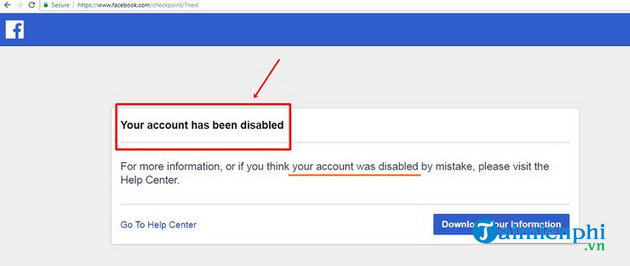 To resolve this issue, do the following:
– If your account is also linked to your Google account, you can log in to PUBG Mobile with your Google account.
– You can try to recover your Facebook account by contacting the support team.
– Contact the PUBG Mobile support team as the instructions shared above.
* In case of forgetting password
If you forgot your Facebook/Google account password, there are many ways for you to change to a new password. The easiest way is to change the password by phone.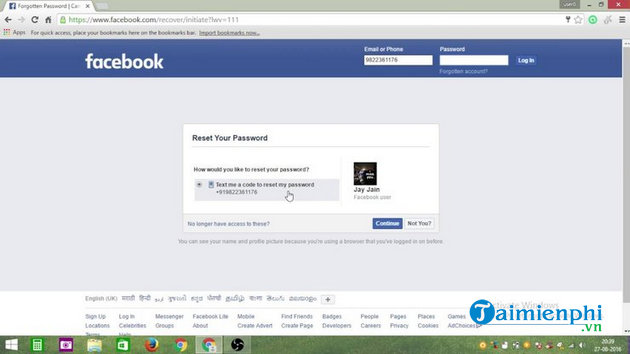 On the Facebook or Google login screen, click Forgot my accounts? and you will have the option to recover your account with the phone number you used to register. A code will be sent to your phone number to confirm your identity. Enter the code they ask for and then you can set a new password and you're done.
https://thuthuat.taimienphi.vn/cach-lay-lai-tai-khoan-pubg-mobile-phuc-hoi-account-59558n.aspx
So, you already know how to get your PUBG Mobile account back, restore your account, right? For those of you who don't want to play the game anymore, please refer to How to delete PUBG Mobile account here.
See also: How to delete PUBG Mobile account
Related keywords:
How to get PUBG Mobile account back
, how to recover account, recover lost PUBG Mobile account,
Source link: How to get PUBG Mobile account back, recover account
– https://emergenceingames.com/