Megalodon Alpha Scar-L is the latest skin for the Scar-L gun that has just been introduced by Garena Free Fire. This unique gun skin is available now as a grand prize, in the in-game Faded Wheel draw. And to get Megalodon Alpha Scar skin in Garena Free Fire, follow the instructions in the article.
The developers of Garena Free Fire have combined various features to enhance the overall gaming experience of the fans. A few months ago they released the first upgradeable skin/Evo Gun in the game – "Blue Flame Draco".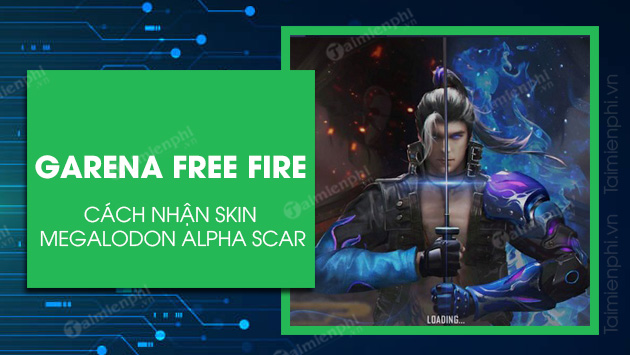 Instructions for getting Megalodon Alpha Scar skin in Free Fire
Skins affect gameplay quite a bit as some of them offer nice extras and effects. Today, the latest Evo Gun skin was added to Free Fire called "Megalodon Alpha Scar". Players will have to use the token "Shark Tooth" to develop skins and get 8 different perks. In this article, we will learn together step by step to get Megalodon Alpha Scar skin in Free Fire through Faded Wheel.
Instructions on how to get Megalodon Alpha Scar skin in Free Fire
As mentioned above, the Scar skin has been added to the Faded Wheel and is a great prize. The event starts on 3/1/2021 to date January 31, 2021.
There are 10 rewards in all in the event and players will have to discard 2 of the bonuses they don't need. In doing so, they can begin withdrawing rewards from the Faded Wheel.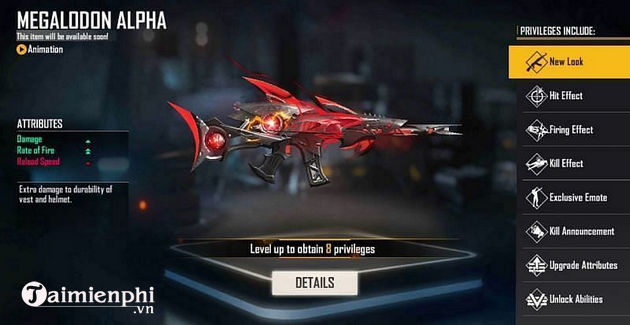 The prizes won't repeat, so users will be able to get the Megalodon Alpha Scar skin in 8 spins or less. However, the number of diamonds required for each spin will gradually increase after that. This is the price of the Faded Wheel spins respectively: 19, 19, 19, 39, 69.99, 199, 499 diamonds.
Players can try their luck as the first spin is free and the second spin costs only 9 diamonds. So they should be able to get this skin for 962 diamonds or less. To get Megalodon Alpha Scar skin in Free Fire, do the following:
Step 1: Open Garena Free Fire and click on the tab Luck Royale located on the right side of the lobby screen.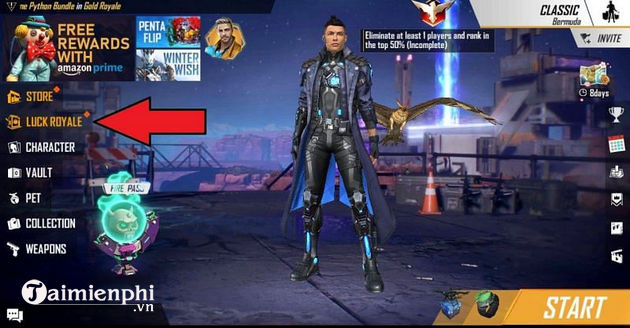 Step 2: Next, you touch Faded Wheel as shown below.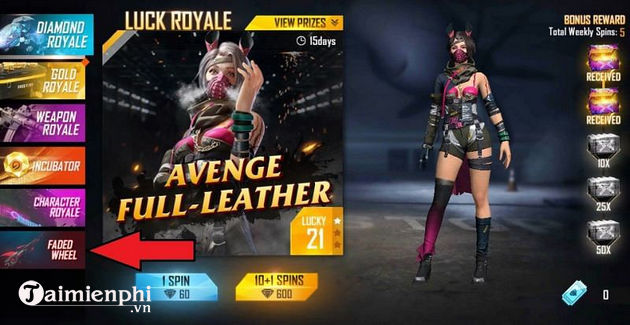 Step 3: You delete 2 parts that you usually don't need and click on Spin.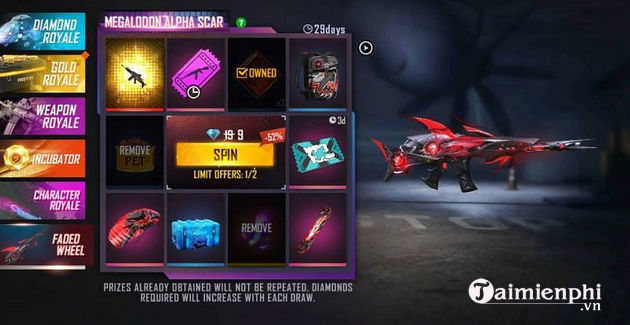 The Megalodon Alpha Scar skin is part of the Faded Wheel event, which runs from January 3, 2021 to January 31, 2021. It has beautiful VFX effects and great properties. So, do not miss the opportunity to own this impressive gun skin.
Link to download the latest Garena Free Fire:
=> Link Download Free Fire for Android


=> Link Download Free Fire for iPhone


https://thuthuat.taimienphi.vn/cach-nhan-skin-megalodon-alpha-scar-trong-garena-free-fire-61987n.aspx
In addition, you can also refer to the list of the latest Free Fire 2021 New Start event rewards here.
See also: List of rewards for the Free Fire 2021 New Start event.
Related keywords:
how to detect megalodon alpha scar skin in garena free fire
, How to get free megalodon alpha scar skin FF, Instructions to get Megalodon alpha scar skin Garena Free Fire,
Source link: How to get Megalodon Alpha Scar skin in Garena Free Fire
– https://emergenceingames.com/