Gems or red gems are the premium currency in the strategy game Dawn of Titans and you need a lot of gems to buy items, upgrade in the game. Fortunately, there are several ways to get gems in Dawn of Titans for free without spending money, and this article will guide you through it.
Dawn of Titans is a real-time strategy game where you control an army of fearsome Titans and confront enemy forces around the world. You can join alliances with other players, participate in countless events and face a series of exciting challenges. And basically, it's all about competing for dominance in the gaming world.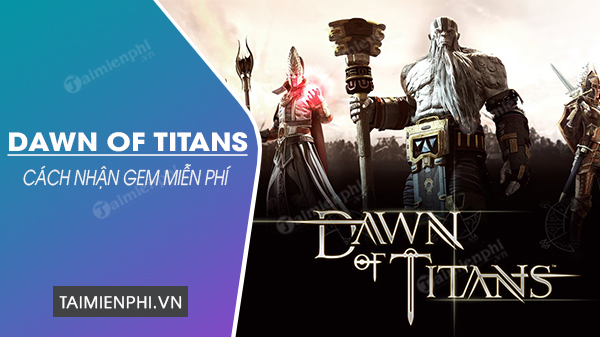 Instructions for getting Gems in Dawn Of Titans
To achieve that, gems play a very important role. You need a lot of gems to step closer to your goal. Like many other titles, gems in Dawn of Titans are premium currency that can be purchased with real money, but there are a few ways you can get these precious red gems for free.
How to get Gems in Dawn of Titans for free
1. Complete daily quests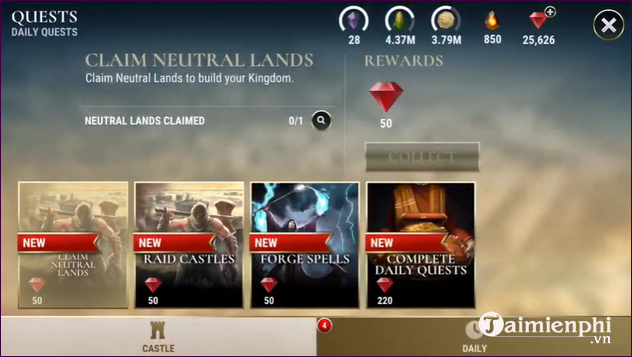 Daily quests are a great way for all players to get more gems in Dawn of Titans. The quests will be refreshed every day. Even if you can't complete all the quests to get the rewards today, you still have a chance to earn gems tomorrow, the day after tomorrow, and the days after. All you need to do is log into the game every day and work hard on the task.
2. Solve common tasks well
Besides the daily quests, you also need to pay attention to the normal quests in the game and this is the type of mission that doesn't reset every day. Therefore, you can slowly settle when you have time. The level of challenge of the mission increases gradually but that also means that what you get after completing is also greater. And although you don't have to solve the quest within the time limit, it's best to finish as soon as possible to start conquering new quests.
3. Join an active alliance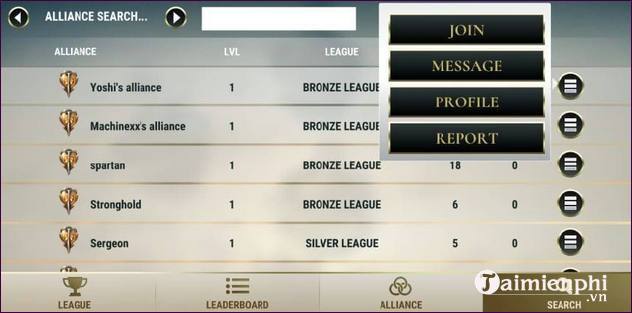 You should not only join an alliance, but also choose an alliance that has many active members. If you are a member of such an alliance, you can receive gems based on the alliance's performance in alliance battles. Dawn of Titans places you in tournaments based on the strength of your alliance, so if you fight well enough this season, you can earn valuable rewards.
4. Send troops to support allies
There are many benefits to joining an alliance and one of them is the ability to send and receive reinforcements. If you are the recipient of reinforcements, you can use them to make a difference, gain a numerical advantage over your enemies, and win the war. If you are the one sending reinforcements to an ally, you will receive 1 gem each time. Therefore, always keep an eye on requests from your alliance members and send reinforcements to them to quickly accumulate precious red gems.
5. Should you use money to buy red jade?

While this is certainly not the way to get free gems in Dawn of Titans, if there's some money for it, don't hesitate to invest. The more money you spend to buy gem packs, the bigger incentives you get. That is, you will receive some free gems when you spend money to buy gems in the game.
6. Don't spend precious gems
This is not actually a tip to get free gems, but rather advice because gems are simply hard to find. While there are countless things you need to buy in the game, a lot of them will cost you a large amount of gems and unfortunately, not all items are as good as you think. For example, you shouldn't use gems to speed up upgrades, and you should also resist the temptation to revive or heal soldiers with gems.
Dawn of Titans download link for Android and iOS:
=> Link Download Dawn of Titans for Android


=> Link Download Dawn of Titans for iPhone


Above are some tips to help you earn free gems in Dawn of Titans and don't forget the tips that Taimienphi.vn shares to manage and use gems more rationally, for valuable things. than.
https://thuthuat.taimienphi.vn/cach-nhan-mien-phi-gem-trong-dawn-of-titans-62237n.aspx
In addition, if you are playing Boom Beach, you can also refer to how to get free Boom Beach game diamonds in the article below and follow the instructions.
See also: How to get free Boom Beach Game Diamonds
Author: Nguyen Hai Son
(4.0– 3 evaluate)
Your DG?
Related keywords:
Dawn of titans
, how to get gems in Dawn of Titans, How to get gems for free in Dawn of Titans,
Source link: How to get Gems in Dawn of Titans for free
– https://emergenceingames.com/