In the following tutorial, Emergenceingames.com will introduce you to a very simple and effective way to create a logo in Photoshop, and especially help you create great logos like a real designer.
Photoshop is known as the most advanced graphics software for beginners and professionals alike. With instructions Create logos in Photoshop in this article will help you have the most impressive letter, circle, square … logo.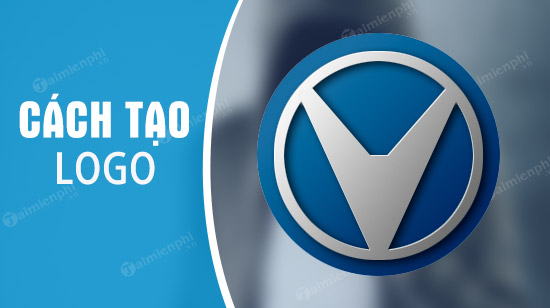 How to create a logo in Photoshop
Instructions on how to create a logo in Photoshop
Note:
To be able to draw circles in Photoshop like the instructions below, Emergenceingames.com recommends readers download our latest Photoshop CC 2020 and CS6 versions here:
=> Link to download Photoshop CC 2020 for PC


=> Link to download Photoshop CS6 for PC


=> Link to download Photoshop CC 2019


Step 1: First to create the logo let's create a new file with the size 250 x 250, according to the square. Usually logos are square and this is the easiest way to practice.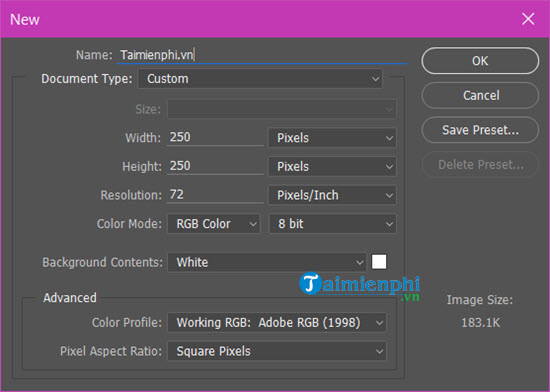 Step 2: Next, click on the 2 color boxes in turn Background and ForeGround Then choose from the following colors.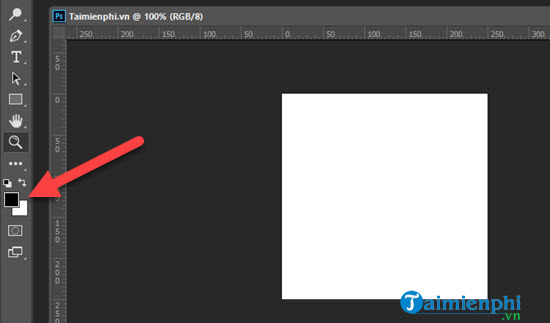 For Background choose color #82B2E0 and Foreground we choose #012B62 then press OK.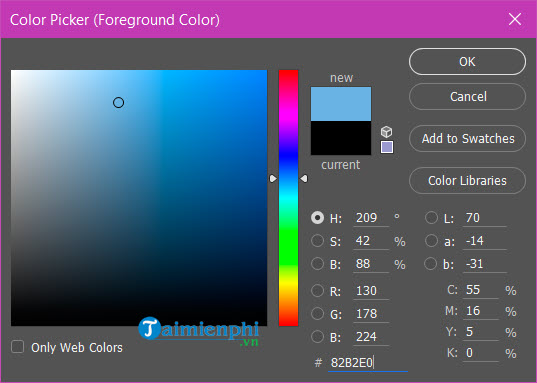 Step 3: Then select the tool Elliptical Marquee Tool to draw a circle as the logo.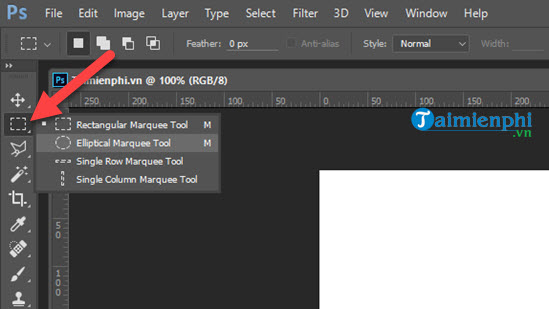 Step 4: Let's draw Drag the mouse from the top corner then drag downwhen drawing, remember hold Shift to get the most balanced circle.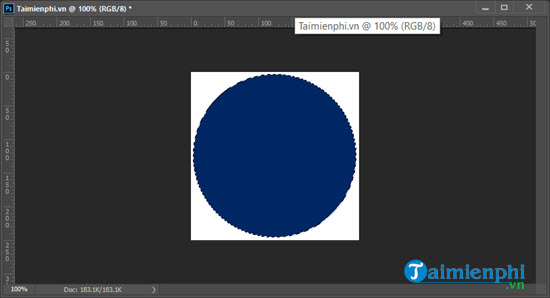 Step 5: After being circled, let press WOOD and then drag a straight line from top to bottom.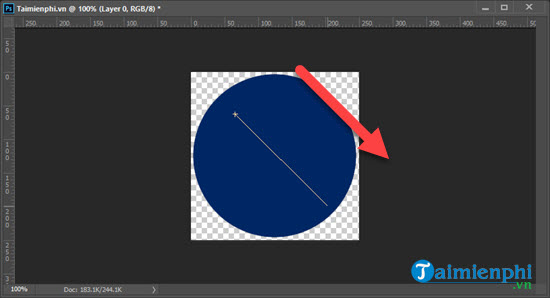 Step 6: Then you continue to draw a similar but smaller circle to enclose the back, after the circle appears right click go to > select Stroke.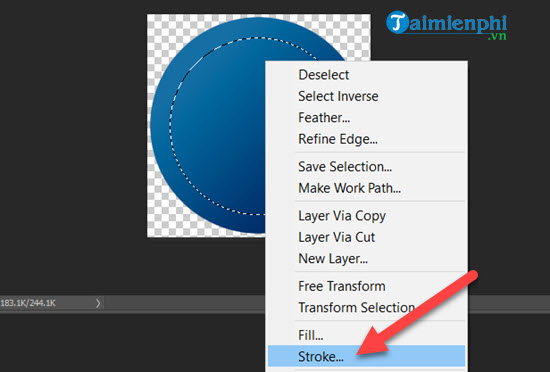 Stroke value here you choose 10px,white wallpaper.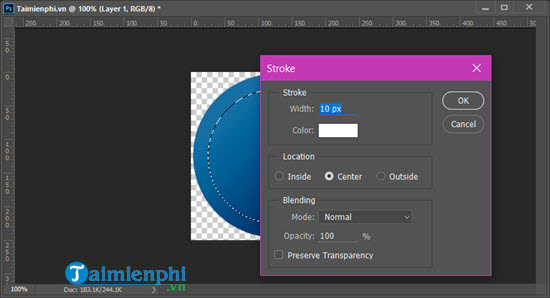 Step 7: At this point, you have created a logo with Photoshop 50% already, choose the next tool Polygonal Lasso Tool and draw the letter as you like, here we draw the letter V.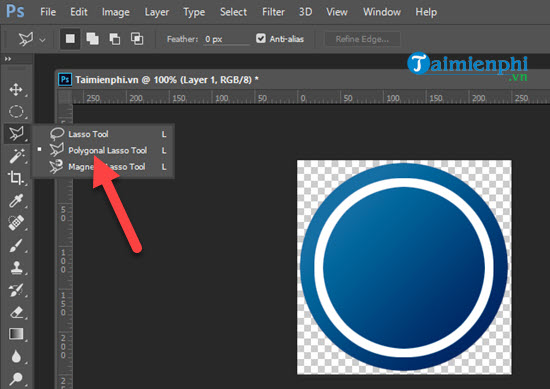 You can use Ruler and drag it out to align if you are not confident in drawing text, these rulers do not affect when you export the file.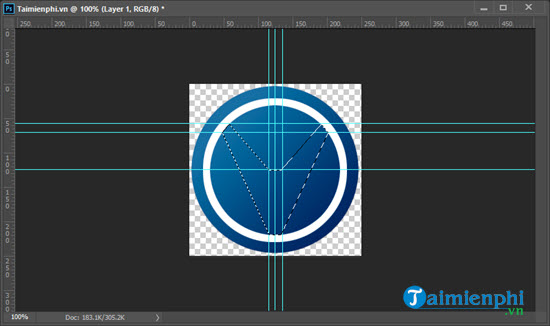 Step 8: Continue on Edit > selection Fill on the menu bar that appears.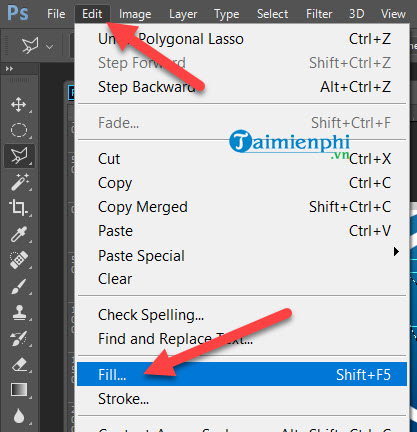 At Fill select the value as usual, if there is a change, return it to 100% as shown below.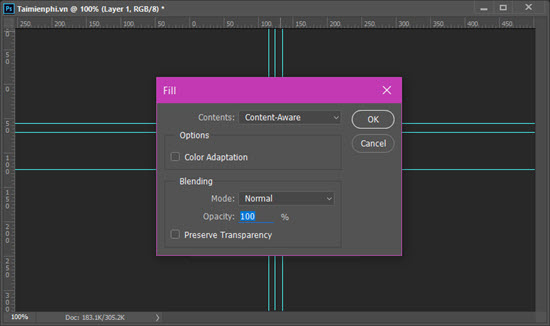 The result we get is like this, creating a logo in Photoshop is 70% complete. The rest is to polish your logo.
Step 9: On the Layers panel, right click and select Blending Options.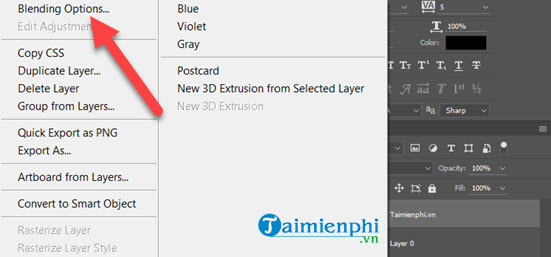 Step 10: Let's work with the value first Drop Shadownote the correct edit in the picture.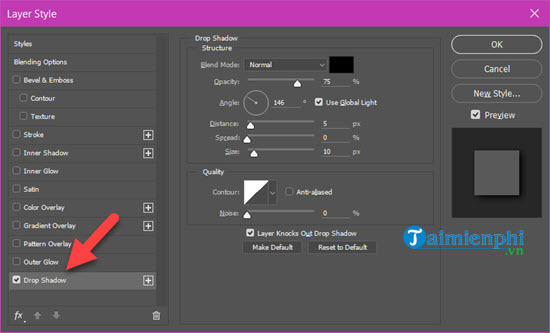 Next is the value Inner Shadow to cast the shadow inside.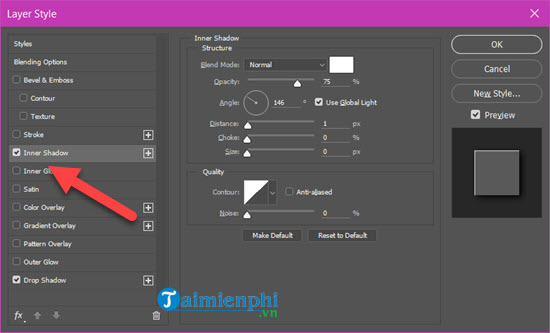 With Gradient, pay attention to the choice of style Gradient and collect the parameters as shown.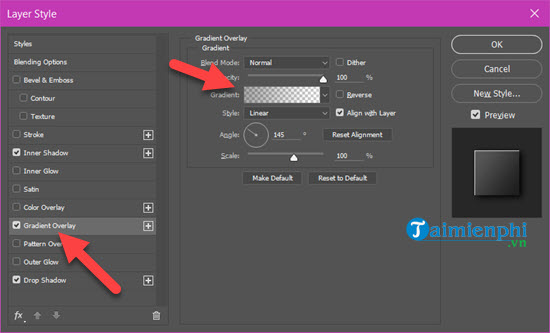 Particularly in the Gradient color selection section, remember to choose transparent colors.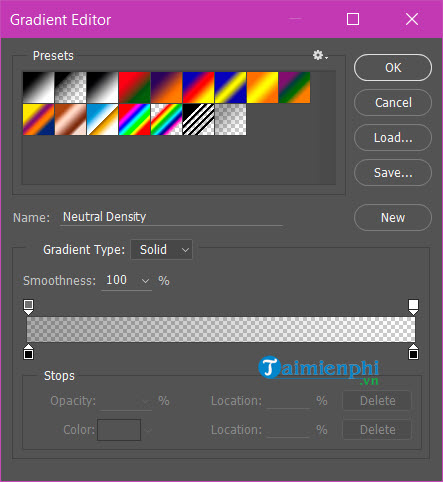 Step 11: And after completing the above main steps, creating a logo in Photoshop is complete.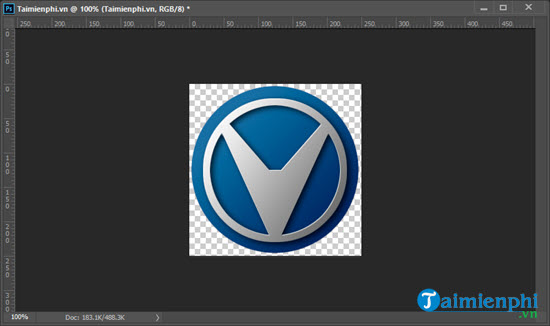 Note that in order to export the logo file without the background, you should choose PNG format.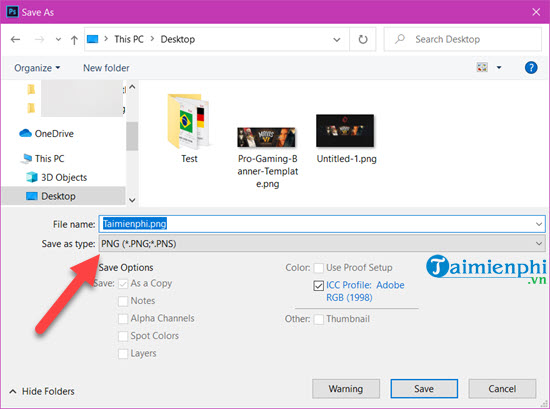 The result after we create the logo in Photoshop will be as below.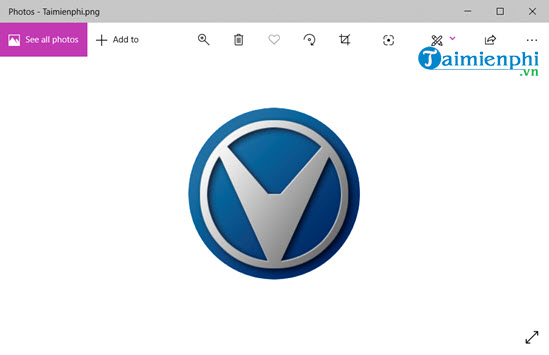 Through creating logos in Photoshop above, we already know how to create a simple logo in Photoshop, right? Using Photoshop we can do many more features like How to turn photos into text in Photoshop …
https://thuthuat.Emergenceingames.com/cach-tao-logo-bang-photoshop-56998n.aspx
During the tutorial, you will surely see that Emergenceingames.com uses a lot of keyboard shortcuts in Photoshop, this is an indispensable thing for any Designer, learning by heart the keys. Shortcuts in Photoshop This is the way to save your time as much as possible.
Related keywords:
i logo state Photoshop
use Photoshop to create a logo, design a logo using Photoshop,
Source link: How to create a logo with Photoshop on a computer
– Emergenceingames.com