Proceed to add a wifi network to your computer to have more connection options, on the other hand, you can also delete the connected wifi, leaving only a stable wifi network on your windows 10 laptop.
On Windows 10, there are many features and utilities that make it easier for users, even those who do not have much computer knowledge. Case adding WiFi connection to the computer is an example on Windows 10 when it is minimized to the maximum so that users can easily add WiFi to connect computers or delete those connections.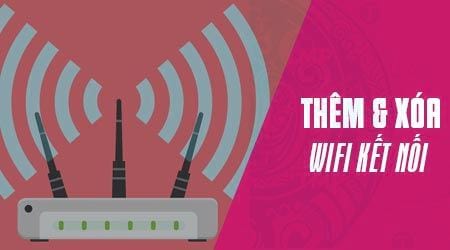 Of course, this feature on Windows 10 is still not quite complete when it does not allow you to optionally change the connection name or set up more like in the Control Panel in previous operating systems. But whether it can't rename WiFi or some advanced features you still need to know because those basic knowledge is really good and helps you in the process of getting used to Windows 10 through removing or adding. WiFi connection to the computer.
Instructions to add and remove WiFi connected to the computer
1. How to add WiFi to connect to the computer
Step 1: To add WiFi to your computer, first press the key combination Windows + I to access Windows Settings. Here select the section Network & Internet.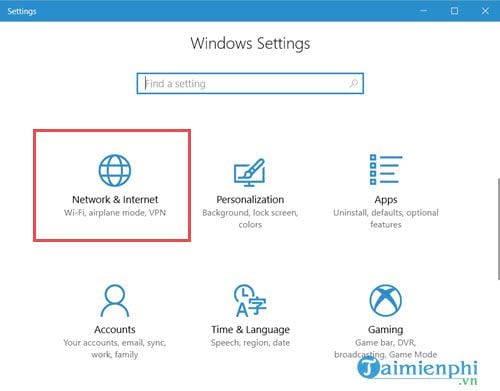 Step 2: Then go to WIFI and choose Manage known networks.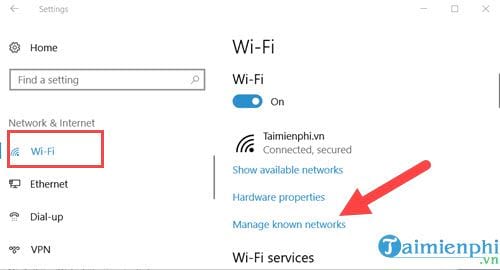 Step 3: Here you click Add a new network to add WiFi connection to the computer.
Note: This addition is only available when you know the WiFi address name and password.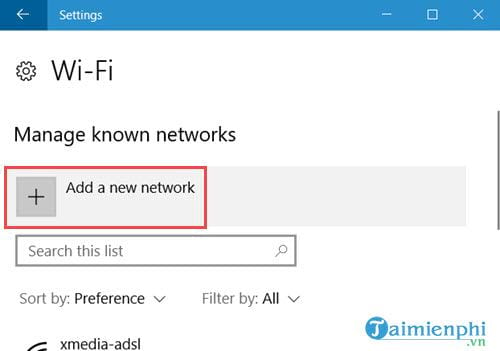 Step 4: Then you enter the name of the WiFi address to connect, the connection format (usually WPA2 – Personal ) and the password and then click Save.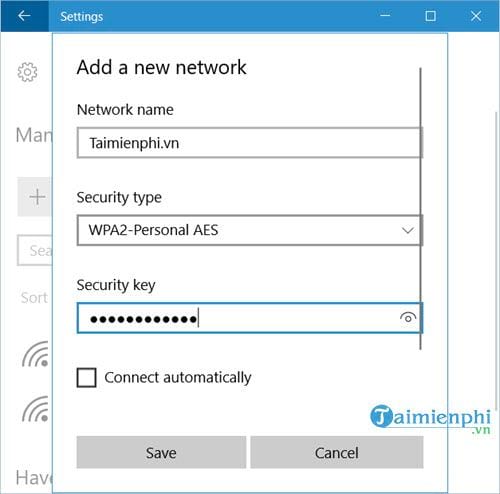 You will see that WiFi appear in the list and adding the WiFi connection to the computer is completed.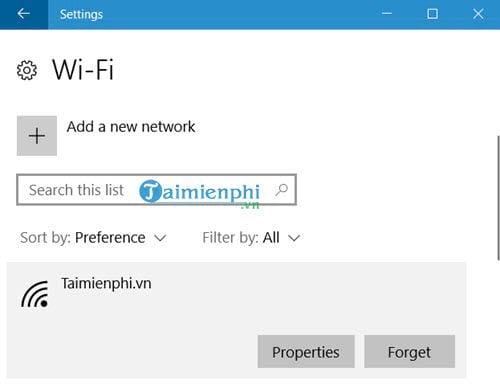 2. Remove WiFi connection to the computer
To be able to remove WiFi connection to the computer is very simple because on Windows 10 has minimized it for you. so in WiFi section >Manage known networks you just need to click on the WiFi to delete and select Forget.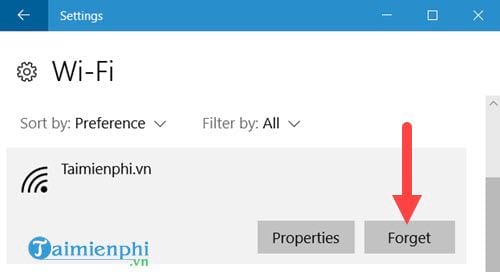 3. Settings included in WiFi
In addition to adding WiFi to connect your computer and delete it, Emergenceingames.com also introduces you to a lot of features in the WiFi section you should know.
– WiFi serivces include mode find paid plains for suggested open hotspot near me: The system will automatically suggest Hotspots (portable WiFi hotspots) if near you.
– Connect to suggested open hostspots: Automatically connect to the suggested address, of course you must know the password.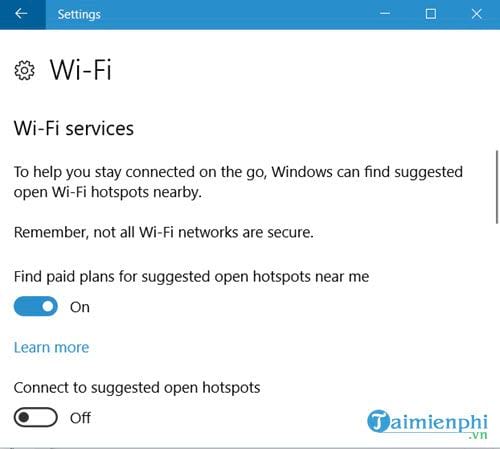 – The next part is Hotspot 2.0 networks with let me use Online Sign-Up to get connected mode: Automatically connect when you go online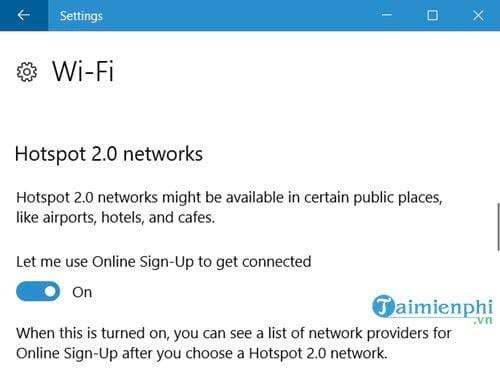 4. Fix WiFi error
Step 1: When you can't connect to WiFi, what do you do, right in the WiFi section there is a fix tool for you by clicking Still cant connect ?…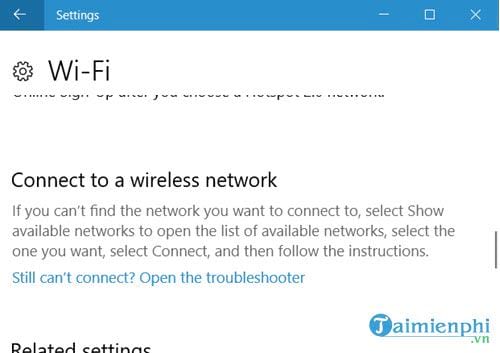 Step 2: Right after that you can choose the faulty network, maybe WiFi or Lan wire.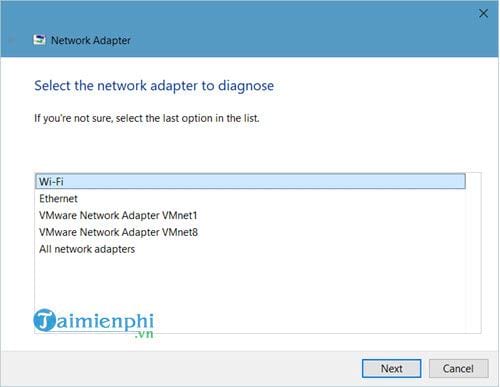 Step 3: The system will fix the error for you when you click Apply this fix.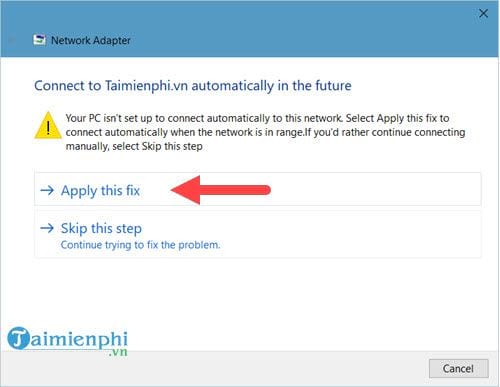 Step 4: It will simply reconnect you to a new IP address with the faulty WiFi and just press Close to troubleshooter to close.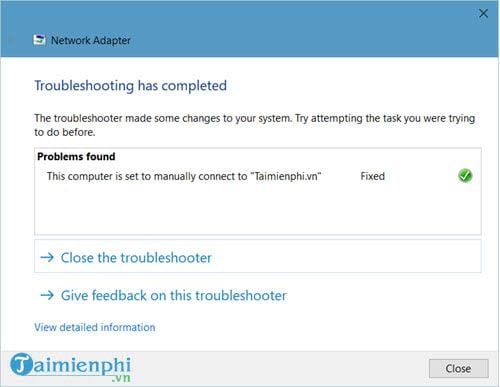 5. WiFi related folders
When you scroll to the bottom, you will notice that there are quite a few items and whether it has anything to do with adding WiFi to connect the computer or deleting. Not exactly that, but simply the above items help you create more settings, connections and customizations.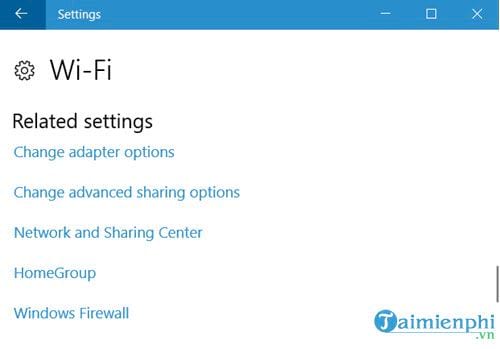 – Change Adapter Options: This section directly accesses Networks Connections, which manages network connections.
– Change Advanced sharing options: This section allows you to manage and connect more extensively than the Change Adapter Options section, of course you can access both sections above through this section.
– HomeGroup: Create or join an intranet connection group.
– Windows Firewall: Firewall related settings on Windows 10.
https://thuthuat.Emergenceingames.com/cach-them-hoac-xoa-wifi-ket-noi-voi-may-tinh-29549n.aspx
Through the above article, I hope to summarize for you WiFi problems, not just add WiFi to connect to the computer or delete WiFi to connect to the computer. In addition, for WiFi users for a period of time, you should change your WiFi password to ensure safety, changing WiFi passwords regularly will help you limit some risks, especially about WiFi networks when There are many objects around you and your counter.
Related keywords:
the wifi is connected to the computer
remove WiFi from computers, add WiFi on computers,
Source link: How to add or remove Wifi connected to the computer
– Emergenceingames.com