Happy Teacher's Day by Vo Lam Truyen Ky Mobile (VLTK Mobile) lasts from November 19 to November 24 for characters who have a teacher-student relationship of level 20 or higher, including ordained. Accordingly, each pair of Master Tu will form a team of 2 people to participate in the Experiment.
​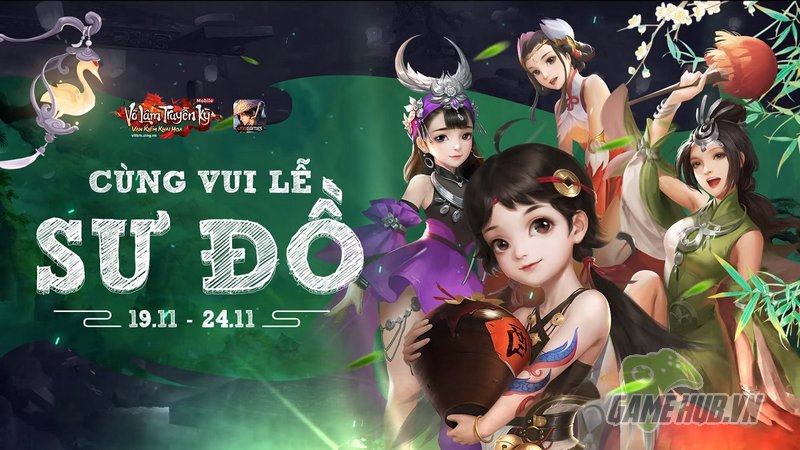 VLTK Mobile's Teacher's Day celebration takes place until the end of November 24
​
Successfully overcoming or completing the specified number of times of challenge, the player receives the corresponding noble title such as: Good Teacher, Good Friend, Bach The Chi Master or Talented Student. In addition, each participating character has the opportunity to own other attractive rewards such as: Soul Stones of all levels, Glass of all kinds, Dedication, Primordial Qi, True Qi and many other valuable gifts.
​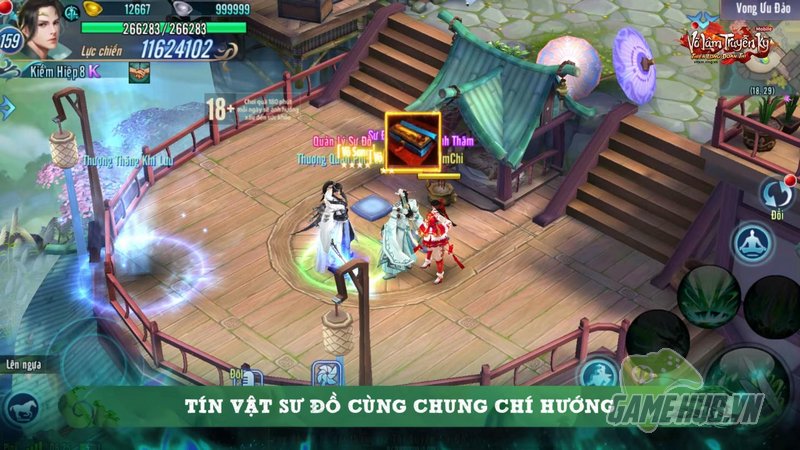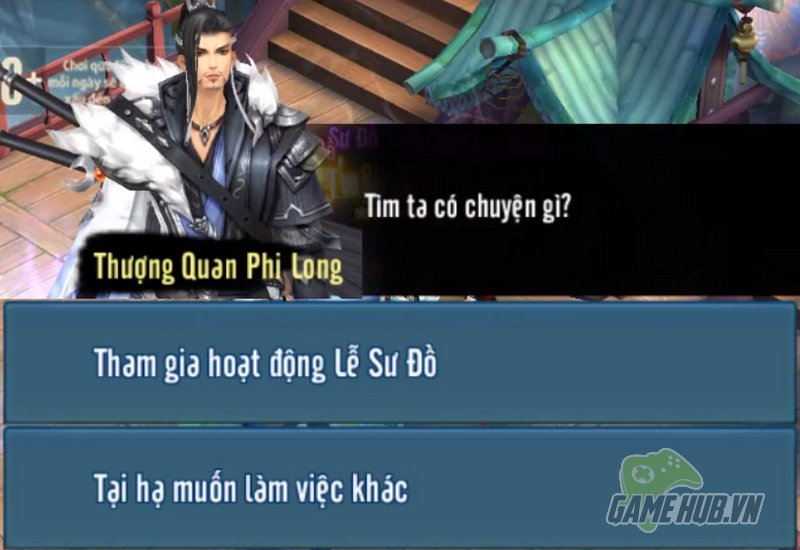 Disciple brought Credits to Vuong Uu Dao to join Master in the Practice Test
​
To participate in the event, Master and Disciple gave each other 5 Roses or 5 Lucky Grasss. After that, Disciple will receive Credits and go with Master to Vong Uu Dao to meet Shangguan Phi Long to register for the Trial.
​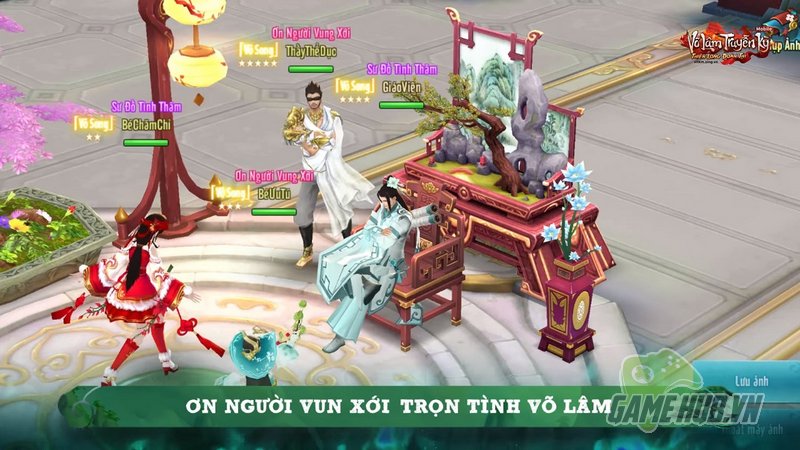 ​
After spending time with Master discovering the elite of martial arts from all over the martial arts world, sharing valuable experiences on the journey of wandering, this is an opportunity for Do De to show off his enlightened skills. At the same time, this activity is also an opportunity to show the harmonious and harmonious cooperation of teachers and students in battles.
​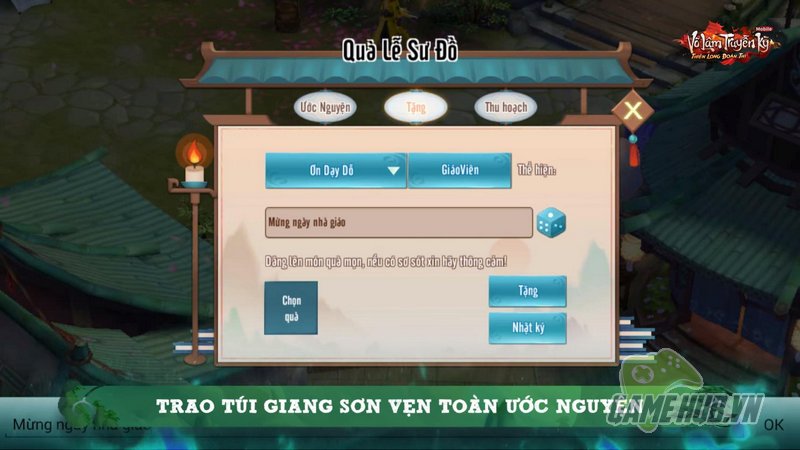 ​
Also during this time, VLTK Mobile also brings activities Teacher's Day Gifts so that players can receive and choose the gifts they want to receive from their friends. Specifically, the great knights base on the wishes of the good friends to buy gifts and write wishes. After completing the aspiration at the prescribed milestones, the two sides will receive more intimacy, Dedication points and many other corresponding gifts such as: The title of Gratitude, Master of Love, Gifts for choosing the head of the ceremony. and the Representative Frame Selection Box.
Along with that comes the return of Western Region Merchants – activities with many rare treasures and valuable items, which are expected by many gamers will take place from 19:00 on November 20 to the end of November 22, 2019.​
Source link: Happy Teacher's Day, Vo Lam Truyen Ky Mobile's teachers and students invite each other to overcome Thi Luyen Master Do
– Emergenceingames.com