Finally Season 13 Call Of Duty Mobile has also been updated. In Season 13 the publisher has brought many new features to the game including new score sequences, weapons, modes, vehicles, perks and more. Here are the details of the COD Mobile Season 13 update.
Since its launch in October 2019, COD Mobile has grown tremendously to become one of the most popular games on the mobile platform. It has accumulated a large number of players worldwide. COD Mobile developers regularly introduce many new features with regular updates.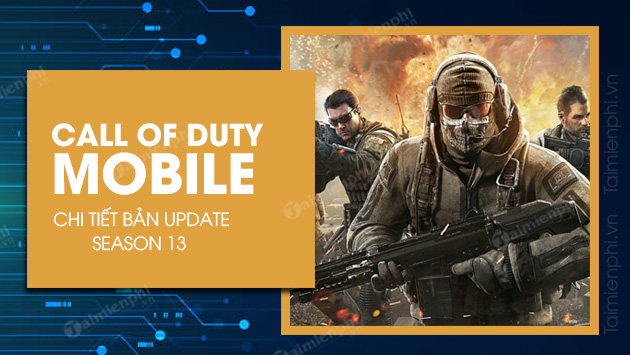 Things to know about the Season 13 Update in COD Mobile
COD Mobile Season 12 has ended and Season 13 officially begins. Many new features have been added to the game in this Season and the following article will list the full release notes of the COD Mobile Season 13 update.
Details of Update COD Mobile Season 13
1. New Premium Battle Pass Rewards
– New crafting: Peacekeeper MK2 – Shooting, Man-O-War – Wild Wolf, RUS-79U – Red Warrior, BY15 – Wild Wolf, GKS – Wild Wolf.
– New characters: Ghost – Shadow, Golem – Siberia, Adler – Gray Mountain, Helen Park – Base.
– Legendary passcode card: Ending.
2. New Free Battle Pass Reward
– New base weapon: Peacekeeper MK2.
– New series of points: EMP system.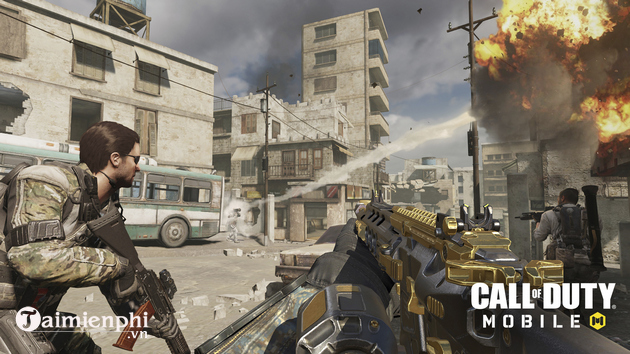 3. New Event Reward
– New challenges and missions with rewards.
– Basic weapon QXR: A great self-defense weapon. It's reliable, stable, and comes with a proprietary perk that can change the rate of fire to suit different fighting styles.
4. New season
Season 8: Snow avalanche takes place from 12/17/2020 to 2/9/2021.
New rewards in ranked mode:
– New crafting: Fennec – Midnight.
– New warrior: Reznov – Winterwood.
5. MULTIPLAYER
– New game mode – Grind: Classic Call of Duty: Players collect name cards and bring them to storage to score points. Experience the excitement and tactics of this new mode.
– Play Grind mode on Nuketown, Crash, Standoff, Crossfire, Firing Range, Raid, Summit, Scrapyard, Rust, Hackney Yard and Nuketown Russia maps.
– Confirm cookies: Special 10v10 Defeat mode for the festive season. Join the fight and collect many gingerbread people on Crossfire, Firing Range, Takeoff, Meltdown, Rust, Tunisia, Shipment, Terminal and Hackney Yard maps.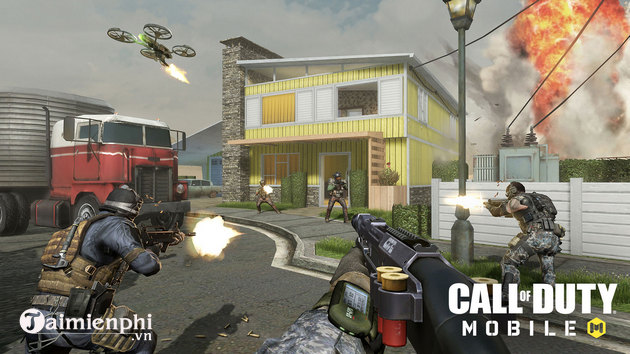 6. New map
– Nuketown Russia: Brand new Nuketown map. Visit Nuketown in the cold. Play in Combat, Duel, Capture, Scramble, Confirm Kill, Grind and more.
– Holiday Raid: Holiday Raid is back. Join and enjoy the fun. Play in Duel, Bombing, Occupy, Competing, Confirmed Kills and more.
7. New Weapon Accessories
– BK57 – Elite handle: A highly controllable grip that controls recoil.
– Razorback – Rapid Fire Perk: A perk that increases the rate of fire significantly.
8. Battle Royale Mode
* New default lock system
Don't like the look of your weapon when you change accessories? The new default locking system allows your weapon to retain its original appearance with or without accessories.
* New vehicles
Snowboards: An interesting type of transportation for the Christmas season. Snowboards are equipped with an acceleration device for use not only on slopes, but also on all types of terrain. Use it by pressing the shortcut or taking it out from the backpack.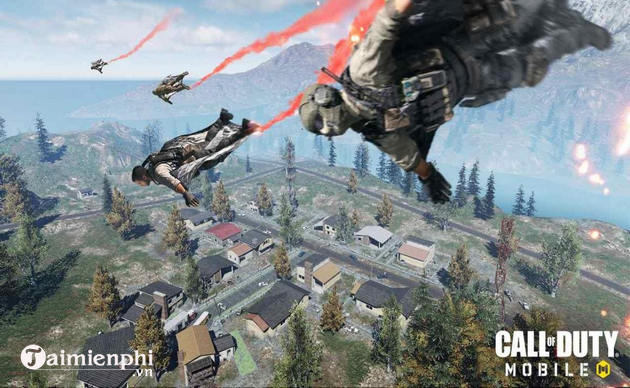 * Map update
Ski Town map upgraded with 4 ladders and ski slopes. This place is now a real ski area. You can reach the town by cable car located at Outpost, Nuclear Plant, Dormitory and Heat. The ski runs go to Frigid Wetland, Sanitarium, Nuclear Plant, Overgrown, Dormitory and Heat.
* New mods
Load: When equipped, this mod will automatically reload your other weapons in your backpack.
In addition to improvements and new features, the COD Mobile Season 13 update also includes many bug fixes and optimizations, which enhance the player's game experience.
Link to download the latest Call Of Duty Mobile:
=> Link Download Call of Duty Mobile for iPhone


=> Link Download Call of Duty Mobile for Android


https://thuthuat.taimienphi.vn/chi-tiet-ban-update-cod-mobile-season-13-61882n.aspx
Above is all the information about Call Of Duty Mobile's season 13 update that Taimienphi.vn wants to send to you. In addition, in this season 13, players can also get free Ghost Stealth skins. If you don't know how to get Ghost Stealth skin in COD Mobile, you can refer to the tutorial here.
See also: How to get free Ghost Stealth skin in COD Mobile.
Related keywords:
details you update code mobile season 13
, update information COD Mobile Season 13, Season 13 Call Of Duty Mobile what's new?,
Source link: Details of Update COD Mobile Season 13
– https://emergenceingames.com/