Do you have many PDF files that you want to merge into a single file, or want to split them into many different separate files, or extract any part of a PDF file…? And PDF Split Or Merge is the solution for you right now.
Currently, there are many software that support file splitting, you can join files with HJSplit and many other software. Cropping PDF files is now simple because there are specialized software to do this. And PDF Split or Merge is one of those software that helps you cut and merge PDF files easily and quickly.

Instructions for cutting and merging PDF files with PDF Split or Merge
The download and installation PDF Split or merge done very easily and quickly because it's completely free. You just need to download, extract and follow the instructions.
One thing to note when installing on a computer using Windows operating system is that your computer must have Java installed.
* Split PDF file into many different small files
Step 1: At the main window of this tool, you choose the mode Split PDF. Then press next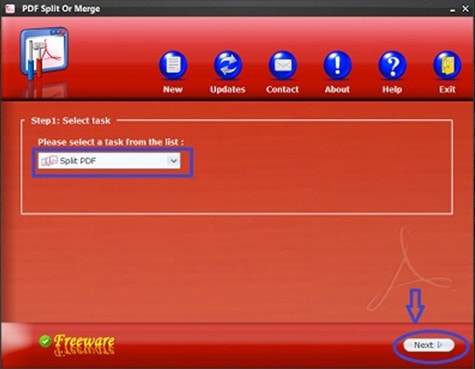 Step 2: Select the PDF file to split by clicking the . button Browse to find the path to the PDF file, then click Validate to check that your file is confirmed, then press Next.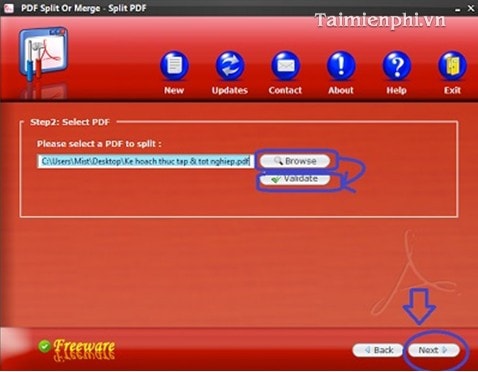 Step 3: If you only want to cut some parts of the PDF file, use the mouse to drag the slider to the starting position you want to split and the position you want to end. You can cut different separate parts on one file and then press next to continue.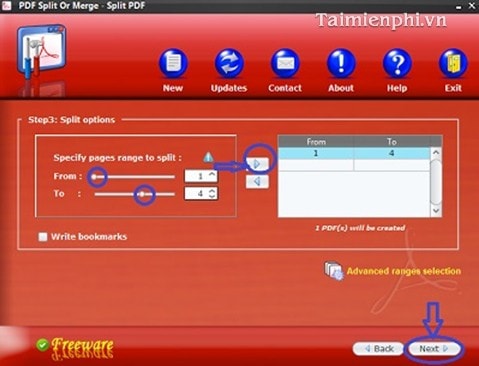 Step 4: To choose the location to save the file, press the . button Browseif you want to rename the pdf file, fill in the box Output PDFs' name if you want to overwrite an existing file, check the Overwrite existing files. Finally press the button Start Splitting and batch of successful messages from the program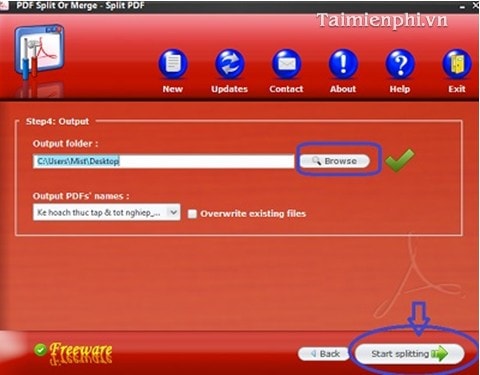 * Merge multiple PDF files into one PDF file
Step 1: In the main window, you choose mode Merge PDFsthen press next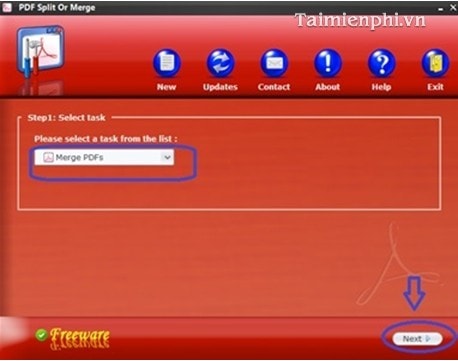 Step 2: Select the files to be joined with the pen Addif you want to remove certain files from the selected files, press the . button Remove. If you only want to merge some pages in the PDF file, then select the pen icon in the column Pages to mergefollowed by selecting the location , finally press Ok and press next.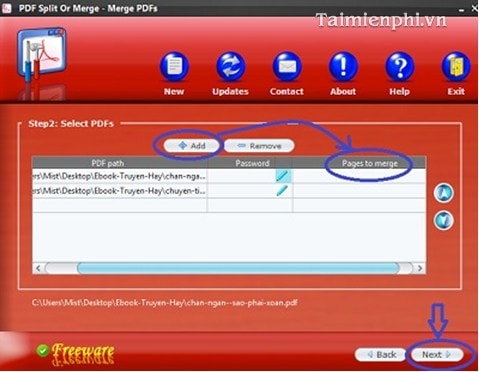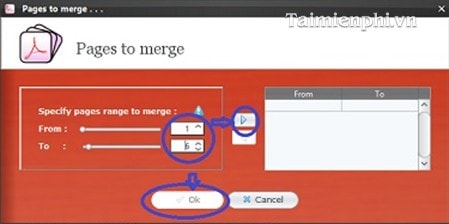 Step 3: If you want to leave a blank page between two PDF files, put a check mark on the first option, and if you want to bookmark Bookmark PDF files merged then tick the 2nd option, then press next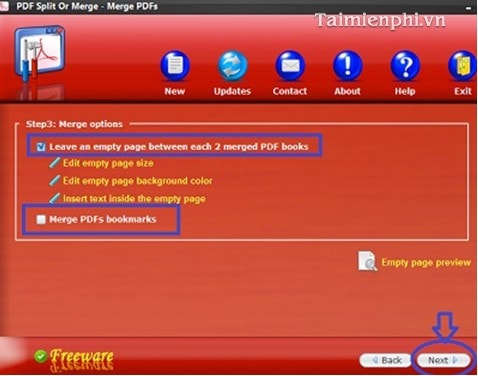 Step 4: Choose the location to save the file after pairing and name the file, if the name of the file after merging is the same as the previous PDF file name, then you have to tick the option. Overwrite if exitthen press Start merging and wait for the program's success message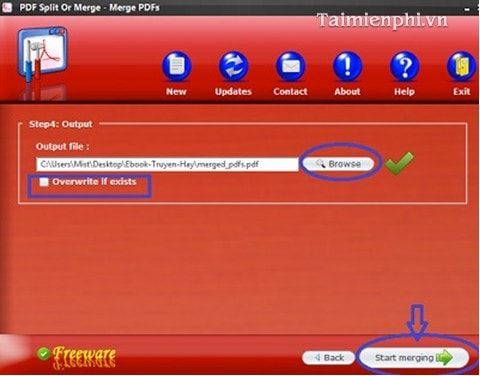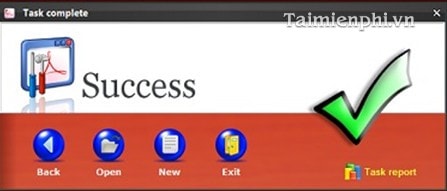 So above, Taimienphi has shown you how to split and merge PDF files with PDF Split or Merge software with just not too complicated operations. In addition, you can refer to and use the PDF file cutting software in the "Related Soft" section above to manipulate PDF files more easily.
https://thuthuat.taimienphi.vn/cat-gep-file-pdf-bang-pdf-split-or-merge-1019n.aspx
If on Windows, users have many options in merging and joining PDF files, how to do on Mac operating system, if you are using Mac, how to do this? Merge PDF files on Mac here.
Author: Nguyen Hai Son
(4.2– 16 evaluate)
your rating?
Source link: Cut and merge PDF files with PDF Split or Merge
– https://emergenceingames.com/