For RPG games, what do we usually think of the most? It's a perfect plot, a huge world with tons of beautiful point discs to explore, mysteries, and fantasy creatures that the game developers put in. In addition to the above, they also require much more in terms of gameplay including: crafting system, equipment with many qualities, boss battles must be of moderate difficulty and extremely exciting,… 2017 has given us many RPG titles that meet the above standards such as Divinity: Original Sin 2, Legend of Zelda Breath of the Wild, Nier: Automata, Horizon Zero Dawn, Persona 5, etc.
In 2018, although it is quite early to know whether the upcoming RPG games will be successful or not, but who does not have the right to dream. I myself am an RPG game enthusiast who is always excited by the game trailers announced by the publisher and sometimes I am willing to spend money to pre-order the game that I am most excited about. Without further ado, here are the RPG titles that will be released in 2018.
Developers: Obsidian
Meeting day: 2018
A traditional RPG game with a compelling storyline is what Pillars of Eternity offers. Pillars of Eternity 2: Deadfire will be the game that continues to inherit what its predecessor did and why am I so sure? If you're an Obsidian fan, you'll be like me. Obsidian is famous for games like Fallout New Vegas, South Park: The Stick of Truth, Pillars of Eternity, etc. That alone is enough to make me look forward to this game. The company promises to bring players lively cities, diverse environments including sea, desert, jungle, … and above all, dungeons. Along with that will be many new features, a reputation system, new companions, especially now that you can explore the world on upgradeable boats and even cats.
Developers: Square Enix
Meeting day: 2018
There's not much to say about this game when it's already out on PS4. What Final Fantasy brings to us is an exciting journey of Crown Prince Noctis Lucis Caelum with his friends, a vast but not empty world, a great combat system and an extreme storyline. amazingly interesting. Final Fantasy 15 has brought much success to Square Enix on PS4 and with this PC version the graphics will be much better and more optimized. Promises to consume a lot of gamers' time.
https://www.youtube.com/watch?v=IukL42p3Mss
Developers: Taleworlds Entertainment
Meeting day: TBA
The sequel to the open world RPG Mount & Blade. While there is currently no specific release date, the game has been announced for a sequel since 2012 so I assume it won't be long before the game comes out. In addition, there are many gameplay of the game online, in general, this is a product worth paying attention to.
Developers: Klei
Meeting day: End of 2018 or 2019
Griftlands is an exciting RPG game developed by Klei Entertainment, which has developed and achieved a lot of success in many game genres including survival, construction, action and turn-base. At the moment, we still know very little about this turn-base RPG game, so it will probably have to wait a bit longer. Griftlands will likely launch later this year or early 2019.
Developers: Dontnod
Meeting day: spring 2018
The game is delayed and will be released this spring. The game will be set in 1918 in London, the player will play as a doctor, the player will have to try to find a cure for the city's epidemic. I was so excited and didn't know what it would be like to be a vampire. According to what the developer said, you will have to balance your bloodlust, and people can also become vampires. There will also be many vampire lords in the game, along with powers like mind control and creating areas that no one can enter.
It took less than a week to raise enough money to support the project of The Bannar Saga 3, but not so that its quality went down. Possessing quite impressive graphics with the theme of Viking warriors is enough for it to attract players.
Developer inXile known for Wasteland 2 and Torment: Tides of Numenera has decided to return to The Bard's Tale project. This is a turn-based RPG game released in 2004. The Bard's Tale game will mark the company's return to the project, the game will provide gamers with a classic RPG system, a system. Excellent combat system, providing fully customizable companions and character building to the player's liking, and especially the player will play in first person to explore dungeons and puzzles. mysterious questions.
Currently, the game is in Early Access stage and is expected to be released this year, Deep Sky Derelicts is a Dungoen-themed RPG game. In the game you control a team of many members to explore spaceships and destroy hordes of alien monsters.
A game with a graphics similar to an anime inspired by racing and combining RPG elements, it doesn't seem to fit anywhere, we will know the answer when the game officially launches. .
Think Monster Hunter but with a more engaging storyline. The God Eater franchise – including some PC versions – isn't exactly as popular as other monster-hunting titles, but thanks to its massive swords plus awesome shields combined with Anime graphics have built up a loyal fan base for the game. The franchise was first released for the PSP, and later sequels were developed for consoles and PCs. God Eater 3 was announced to be developed for consoles, currently there is no specific release date.
Although the developer Spider does not bring us good RPG games, most of them are made up of unnecessary errors and clumsiness. But we must know that not all games are perfect, even The Witcher 3 as well as Dragon Ages, these brands when they first launched also have silly game errors. So despite the great disappointment coming from two of its games, Technomancer and Bound by flames, I still believe that one day the company will bring a worthy game for us gamers, hopefully Greedfall It will be a game that can do that.
This is a new world RPG game with the original first-person combat system that sounds interesting. Set in Bohemia in the early 1400s, the story will focus on King Wenceslas IV and the invasion of Sigismund. The game has been announced for quite some time and now has an official release date of February 13.
Described as a love letter to all classic JRPG fans, the game will launch later this January.
What do you think about a witch-themed RPG game, especially since you will play the role of pretty anime girls. This game reminds me of Harry Potter, with fresh and friendly graphics, perhaps it will be less gloomy than the setting of Harry Potter. The game is based on the anime of the same name and hopefully it will be as attractive as the anime.
The second game from Tokyo RPG Factory, the creators of I am Setsuna, is one of its efforts with the decision to bring the world closer to the classic JRPG genre. What the company has done with I am Setsuna is really great, hope that their project will also be successful.
The first version of Monster Hunter is available on PC after a long period of console-only development. The developer revealed that the game will be 40-50 hours long, the sad news is that currently, there is no specific release date for this game, but we can enjoy the games in the meantime.
Similar to Recettear, Moonlighter is an RPG game about a shop owner who will go out at night and find goods for his store including treasures and artifacts. In addition, customers will have attitudes about the prices of the products we sell and give opinions such as selling too expensive or too cheap.
Following the events of Moby Dick, you will return to the white whale hunt. The game has a gameplay quite similar to 80 Days games, but will have a turn-base system, character stats and whales. The game will be released this month.
Ni no Kuni 2 will be the first game of the series to appear on PC, it is a blessing that ex-Studio Ghibli will take care of the drawing. With the reveal only a little bit, but that's still enough to make fans excited.
https://www.youtube.com/watch?v=I09cgNltDRU
No True with the Furies is a crime-solving RPG game, you will play as a failed policeman looking for answers for himself. Currently, there is still very little information about the game so perhaps we will have to wait for more information from the developer to know more.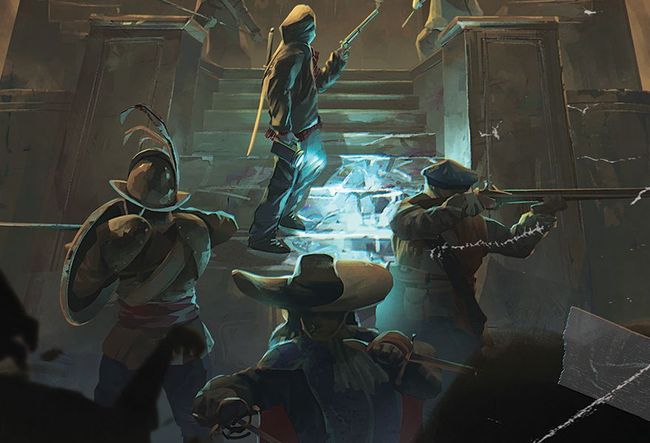 Odd Gods is a 90s RPG style game, instead of a fantasy setting like other RPG games, players will play as anyone who can be a skater, a sports athlete, or maybe a dark man. Along with that is a turn-based combat system similar to Frozen Synapse. The developer intends that the game will enter the Early Access phase before launch.
A remake of the classic 1993 SNES RPG with 3D graphics, new music, character sounds and more.
https://www.youtube.com/watch?v=UWEI4Ra2QbM
Senmue is an open-world RPG game, the plot of the game is still unknown at the moment, but it's probably worth keeping an eye on.
Sunless Skies will take players on a journey on the Sunless sea. The game offers players an adventure through space, a mysterious storyline, upgrading ships, and trying not to let their crew panic. The game is currently in Early Access and will be released later this year.
You can play solo or with friends if you want. This action RPG action game gives players a cute cast of characters, a combat system quite similar to Rouge-ish. In the game if you die you will have to start from the beginning but you can still find your weapons and body in the game. The game is known to be released this year.
Coming from developers OtherSide Entertainment and Paul Neurath, popular titles like Ultima Underworld, Thief, and System Shock, have given gamers yet another first-person perspective game. The company promises to have a familiar and free system for gamers. The game is likely to be released later this year.
Another Warhammer game, this time Martyr will be an RPG game with a randomized map system. Currently, the game is in Early Access stage, expected to officially launch this year.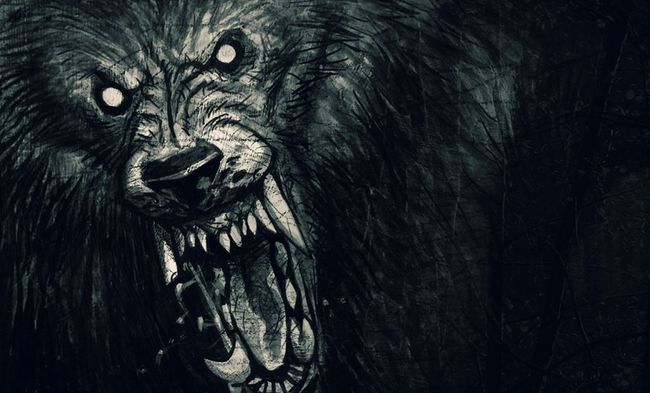 The developer of the game Styx: Shards of Darkness brings gamers a completely new game. Currently, the information about this game is still at zero, the only thing we know is that the game will be set in a gloomy setting. Hopefully the company will reveal more information in the future.
The JRPG game is set in the 90s, at a time when the internet was still quite new and was inspired by the death of Elisa Lam.
Source: pcgamer
Source link: RPG titles that will be released in 2018
– https://emergenceingames.com/