Since Red Dead Redemption 2 came out last year, a lot of speculation has surfaced about his next project. Rockstar Games. While the developer is still very tight-lipped about their production plans, many fans believe that the next game could only be Bully 2 or Grand Theft Auto 6. After that, a series of information that was said to have been "leaked" from Rockstar appeared on the internet, causing gamers to stir and talk. Most recently, a Reddit account posted 3 screenshots (screenshots) and claimed these were the first images of GTA 6 exposed. Now this account has been deleted and no one knows exactly if this is true or just a trick to get views?
​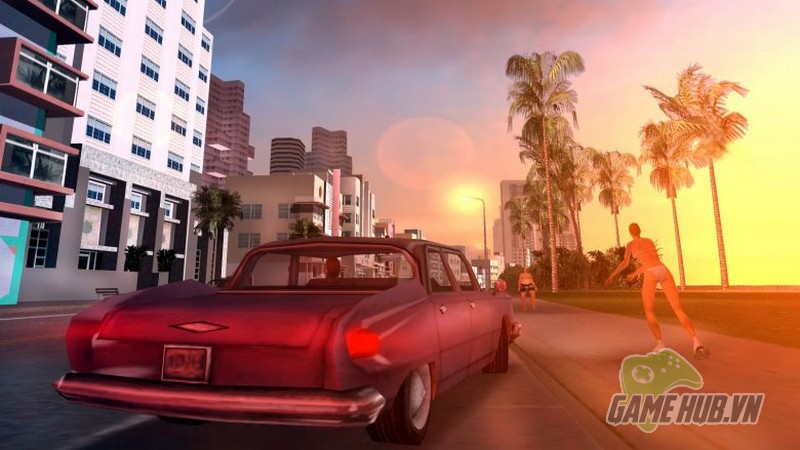 The three photos posted by this Reddit account are said to appear in some trailer or teaser of GTA 6. The first is a back image of a character, who seems to be in a city with bright pink neon lights. Next is a close-up of a police car, which looks older than the cars in GTA 5 and finally a gameplay related image, showing a plane parked at the airport.
​
Regarding the question of whether this "leak" is real or not, please emphasize that except it was posted by Rockstar Games, we do not have any reason to believe this is true. Not long ago, an account also revealed a few screenshots that were supposed to be Bully 2 but in the end, they were all fake and it is highly likely that the case of GTA 6 this time is similar.
However, the fact that Rockstar Games suddenly removed the Red Dead Redemption 2 banner from its office made fans wonder if this is the move the company is about to announce its next project? Is it Bully 2, GTA 6 or even a brand new game – hopefully we'll get an official answer from Rockstar Games in the future.​
Source link: Revealing the first image of GTA 6 – Is it true or a trick to catch the view?
– Emergenceingames.com