Introduction day iPhone 11 Apple recently mentioned Giant Games – the publisher of Pascal's Wager, an upcoming third-person action role-playing game that promises to change the way gamers think about mobile games. The graphics, sound, and gameplay fidelity all leverage the latest Apple technology to deliver a game that rivals PC and console titles. Pascal's Wager has been in development for over two years, and although this is Tipsworks Studio's first title, their team is made up of veteran staff with AAA backgrounds.
Pascal's Wager will release exclusively on the Apple Store at the end of 2019. The PC and console versions are also in development for release in 2020. As of now, there is no information regarding the version. Android version of the game. Pascal's Wager takes players in the footsteps of Terrance, a messenger living in a dark world where the sun lies deep under the sea. For thousands of years, the world was enveloped in an endless black mist. The only ray of light is found by following Colossus, who emits sparks that can dispel fog.
​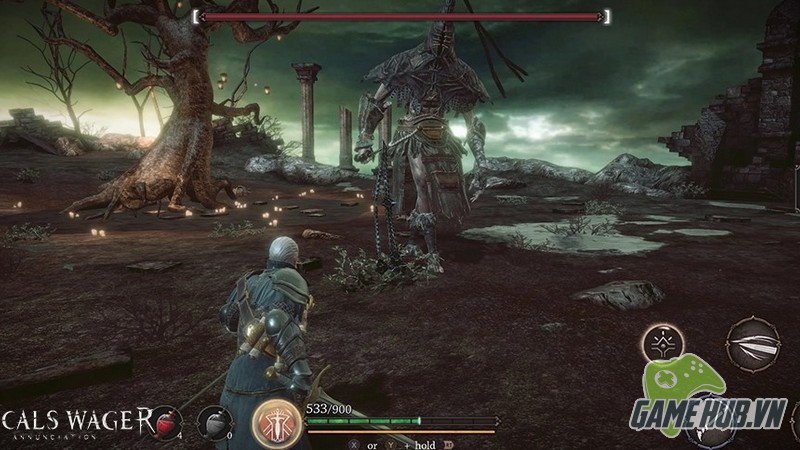 ​
The story opens when Colossus has fallen into a deadly pandemic. Terrance believes there is a connection to his missing wife. And believe he has a duty to go through a long, painful journey to rescue and find his wife. Pascal's Wager's profound story is told through the use of graphics, music, special effects, and highly precise mechanics. The above unique mobile features are part of exclusive mobile game technology that enables Tipsworks Studios to push the boundaries of the mobile game space to create immersive PC experiences on mobile devices.
​
​
Players will forget they are playing Pascal's Wager on their phone or tablet as they experience a full-featured action game from a large-scale world map, exploratory elements, a wide range of enemies, cutscenes to a compelling plot.
Tipsworks Studios is committed to changing many people's previous impressions of the typical mobile game. This campaign starts with playing Pascal's Wager free, players only have to pay a small fee to unlock new chapters. Similar to the console and PC games, Pascal's Wager will feature DLC, story expansion add-ons, and new characters similar to the game expansion. Stay tuned for more information on Pascal's Wager!
​
Main features of the game:
● Impressive story of 8 chapters
● No in-game transaction, direct payment
● Hidden elements waiting to be discovered
●DLC with story content and new characters after release
● PvP and PvE multiplayer modes added after launch
● Deep and engaging character progression
● Full controller support for the best gaming experience
​
​
Source link: Pascal's Wager – Super graphics on iPhone 11 will be completely free
– Emergenceingames.com