Using Chrome Remote Desktop to access a remote computer is not a new feature, but to access a remote computer using Chrome Remote Desktop is not known to everyone, see the instructions below to know exactly how implementation is like.
When it comes to remote access, we immediately think of Teamviewer That's right, but in this article we will guide you in a simpler and more convenient way, which is access remote desktop with Chrome Remote Desktopuses a tool from Google Chrome to quickly connect to a remote computer through a simple protocol for users.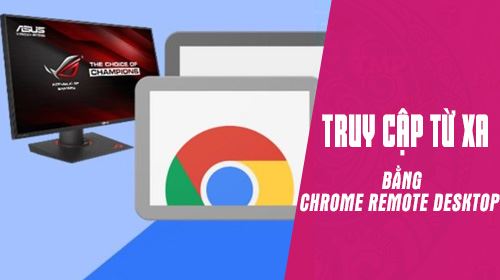 Instructions for accessing remote computers using Chrome Remote Desktop
Step 1: To be able to access a remote computer using Chrome Remote Desktop, you need to keep a few important things in mind
– Both the controller and the controlled machine must have Chrome Remote Desktop installed, so please download Chrome Remote Desktop here.
– Chrome Remote Desktop only works on Google Chrome so both machines need to have this browser, download Google Chrome here.
Step 2: After clicking on the download link, the link of Chrome Remote Desktop will appear, click on Add to Chrome.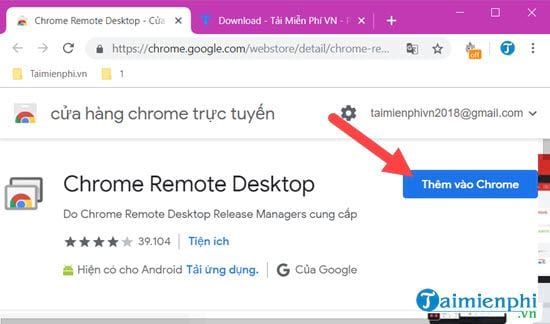 Step 3: Agree to allow the app to install on Chrome, tap Add app.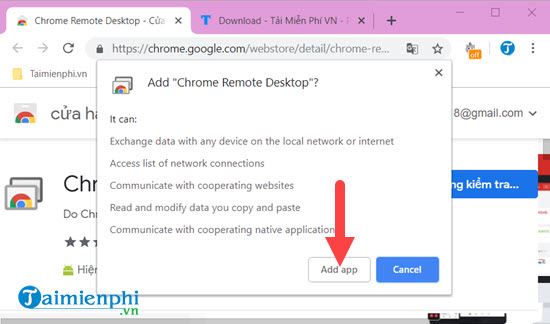 Step 4: After the installation is complete, there is a part that is Chrome://apps appears, here you will see Chrome Remote Desktop and click on it.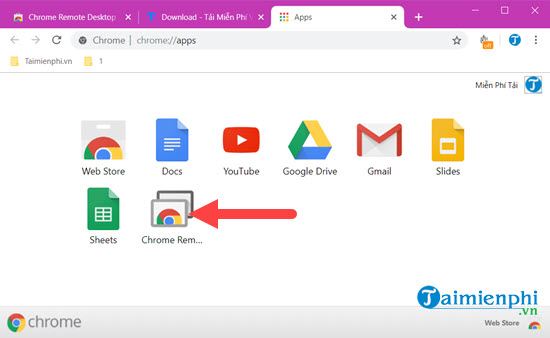 Step 5: Chrome Remote Desktop interface appears, click Get Started in the first part.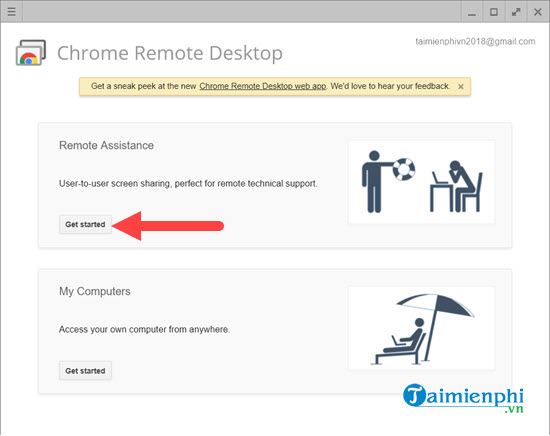 Step 6: Here are two parts that you need to pay attention to:
– Share: Click here if you want someone to access the remote desktop using Chrome Remote Desktop.
– Access: You directly access the remote computer with Chrome Remote Desktop on someone's shared computer.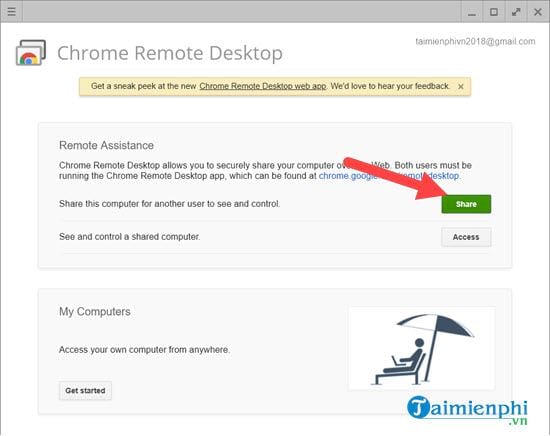 Step 7: If click Sharethe system will ask you to download another part to be able to share the screen for other computers to access.

Step 8: Right after that, the system will open a website and ask you to download a file, after downloading this file, please launch it always.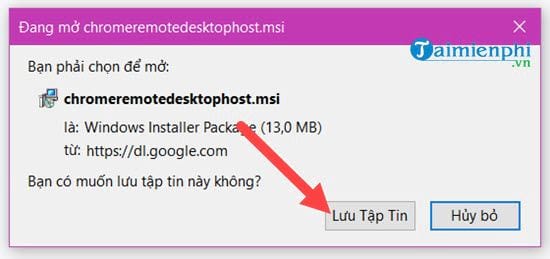 Step 9: Immediately after running, a piece of code will appear, the task now is to get another computer, Click on Access in step 6 to access remote desktop using Chrome Remote Desktop.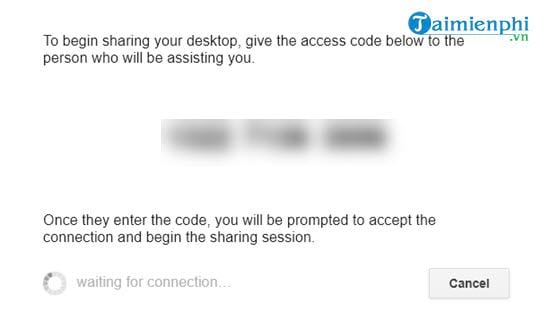 Step 10: The code input box will appear, the code is only full of numbers and does not need to be separated, just write it once and then press Connect is to be.

At the other end, there will be a message asking if you want to allow this machine to access, if you agree, then click Share.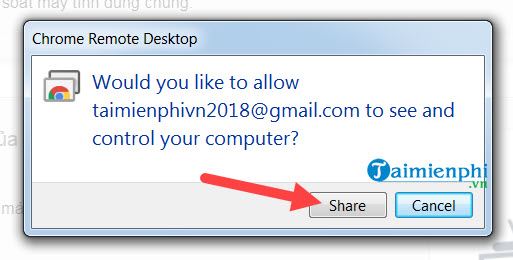 Immediately the other machine will access the remote computer with Chrome Remote Desktop right away.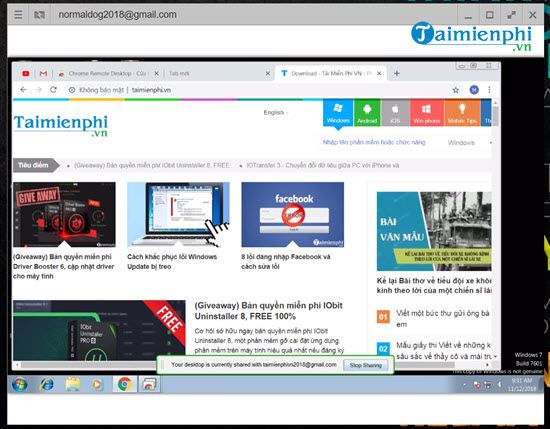 In addition, Chrome Remote Desktop also works on iPhone and Android devices
– Download Chrome Remote Desktop for Android
– Download Chrome Remote Desktop for iPhone
If you compare Chrome Remote Desktop with Teamviewer, perhaps this tool still has many shortcomings in terms of features, but in general, accessing remote computers with Chrome Remote Desktop gives stable transmission quality combined with the popularity of Chrome Remote Desktop. variable of Google Chrome, so users will have easier access to this remote desktop control feature. Not only that, but Chrome Remote Desktop will definitely be discovered by Google. Therefore, Emergenceingames.com recommends users to keep using Chrome Remote Desktop to control the computer remotely. Gradually you will see how great it is.
https://thuthuat.Emergenceingames.com/huong-dan-truy-cap-may-tinh-tu-xa-bang-chrome-remote-desktop-39954n.aspx
Of course, that doesn't mean that controlling a remote computer with Teamviewer is any less competitive, simply instead of controlling a remote computer with Teamviewer, why don't we use more new tools to compare? Compare and find yourself the most suitable tool.
Related keywords:
Chrome Remote Desktop Access Remote Desktop
use Chrome Remote Desktop to access remote PC, use Chrome Remote Desktop, use Chrome Remote Desktop,
Source link: Instructions for accessing remote computers using Chrome Remote Desktop
– Emergenceingames.com