How to use Ulike on the phone is relatively simple with mainly drag and drop movements, but if you are a newbie, it will certainly be difficult to learn about the location, features of tools, articles. This article will have a basic guide to help you quickly get acquainted and take photos on Ulike.
The need to have beautiful photos posted on social networks is increasingly interested. Although there are many apps nowadays, photo editing app in the market but Ulike is still a tool loved by young people to use, in the article, Taimienphi will guide How to use Ulike help you take and edit beautiful photos as you want.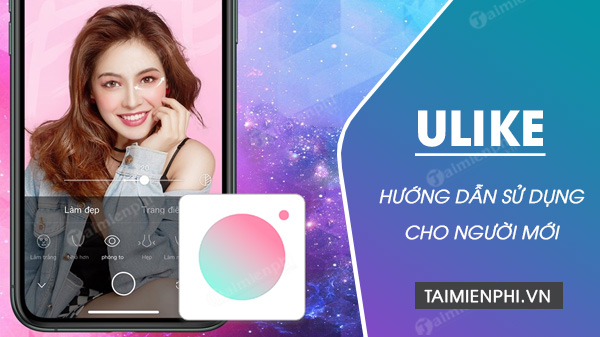 Tips to edit beautiful photos with Ulike on your phone
How to use Ulike on iPhone, Android phones
Users should first update Ulike to the latest version on their phones, or Download and install Ulike right through the link shared below.
– Download link Ulike For Android
– Download link Ulike For iPhone
1. How to create beautiful photography with Ulike
Many people do not know how to pose, so when taking photos, they always feel embarrassed, making the picture unsightly and unnatural. Fortunately, Ulike has a pose suggestion tool available for you to take great photos.
Step 1: Open the Ulike app on your phone, select the item Pose above.
Step 2: Ulike will give a lot of suggested poses, you just need to choose and follow.
Press the Shutter button already have a beautiful picture.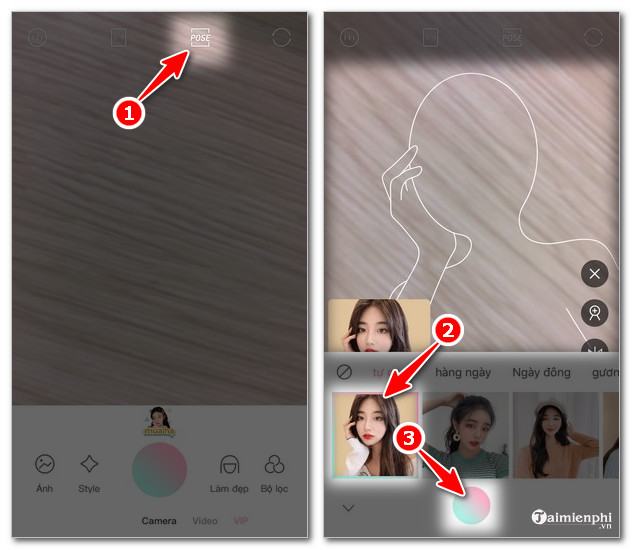 2. How to edit beautiful photos with Ulike
After you have a beautiful photo with the pose suggestion feature, you can next use the photo editing tools. This feature on Ulike is appreciated by many users for its ability to deliver impressive and professional results.
Step 1: Take a photo or open a picture from Photo library on the phone using Ulike.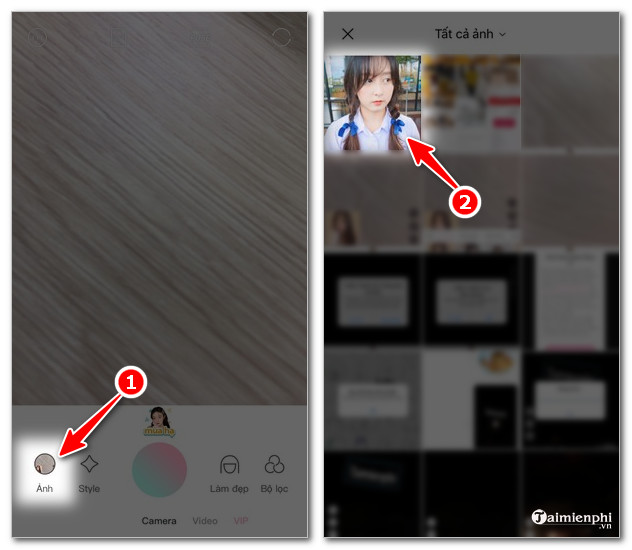 Step 2: Select tool group Edit photos on the menu bar below the screen, including:
– Editor: Adjust brightness, contrast, saturation, ….
– Styles: Pre-mixed photo templates by theme
– Filter: Filters, light color schemes available
– Beautify: Group of face editing tools
– Correction: Group of body editing tools
– Make up: Tools to support makeup on photos.
Step 3:Select tool In the group, drag the slider to increase or decrease the edit level. After editing, you press Save Image done.
In the example, Taimienphi uses the tool group Beautify and make Chin and Smile edits to the photo.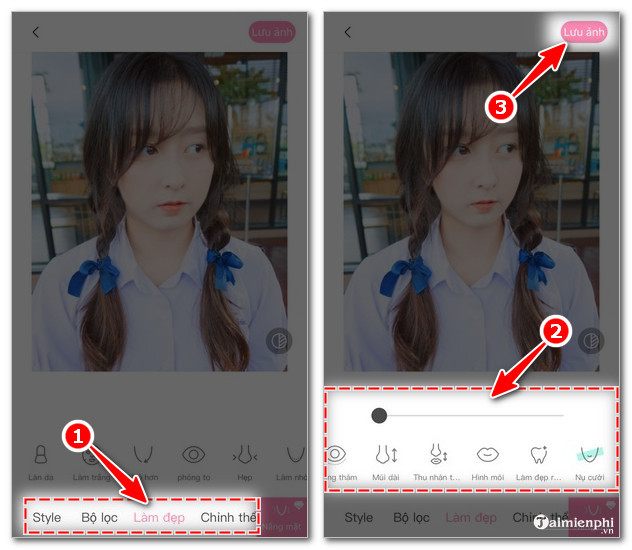 Below are the results of photo editing with Ulike made by Taimienphi.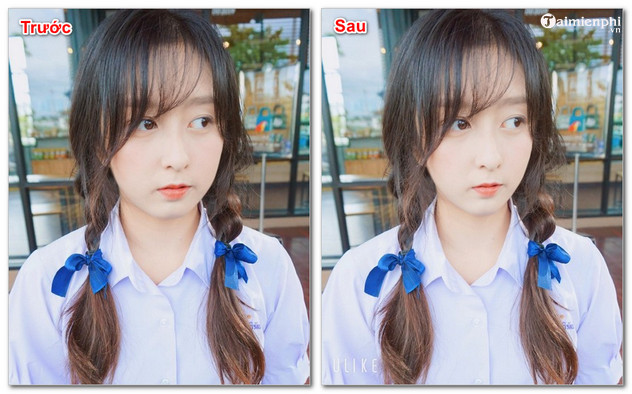 https://thuthuat.Emergenceingames.com/cach-su-dung-ulike-cho-nguoi-moi-59190n.aspx
It can be seen that using Ulike is relatively simple, just select the tool, drag and drop the sliders of the tools, you can easily edit the face and body as you like. In addition, you can learn some more tips for taking beautiful photos with Ulike shared by Taimienphi in a previous article.
See also: How to take beautiful photos with Ulike
Related keywords:
How to use Ulike
how to take beautiful photos with Ulike, how to edit beautiful photos with Ulike,
Source link: How to use Ulike for new people on the phone
– Emergenceingames.com