Recently, there are many Facebook accounts infected with video.zip malicious code that makes the machine work sluggishly, In this article Emergenceingames.com will guide you how to remove malicious code on Facebook in the form of video.zip in case you have been infected. must remove the video.zip malicious code mentioned above.

Currently there are very few people who know how Remove malicious code on Facebook in the form of video.zip So if you are suffering from or have not been affected by this video.zip malicious code, please immediately share this article with your friends so they know how to prevent and handle this problem.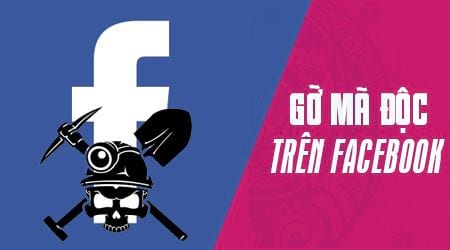 Emergenceingames.com also would like to explain more that video.zip is a malicious code that sends files through Facebook Messenger, specifically in the form of video_xxxx.zip with x being 4 random numbers. This type of malicious code makes your computer sluggish, specifically, learn more in how Block malicious code on Facebook from mining virtual currency that Emergenceingames.com just recently instructed.
Instructions to remove malicious code on Facebook in the form of video.zip
1. In the new field download the video.zip file but have not opened it.
Not just the video.zip file or any other file, but you can use the virustotal tool to check if the file has any problems.
Step 1: Access to the address of Virustotal right here and press choose a file to that video.zip file.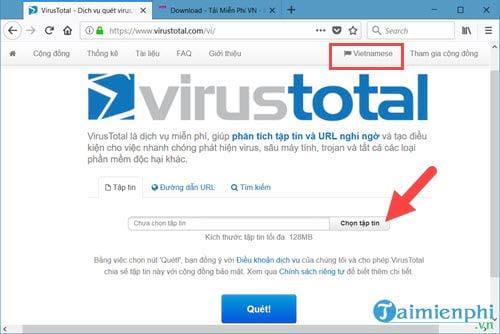 Step 2: Choose choose video file.zip that you just downloaded and then press Open.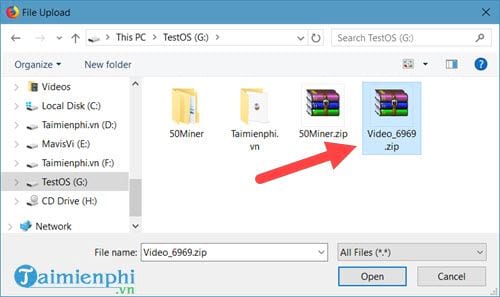 Step 3: Then click on the quest for Virustotal system to upload and check.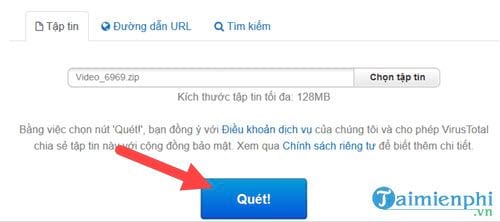 With hundreds of testing tools from major anti-virus software companies like BKAV, Kaspersky or AVG It will take some time for you.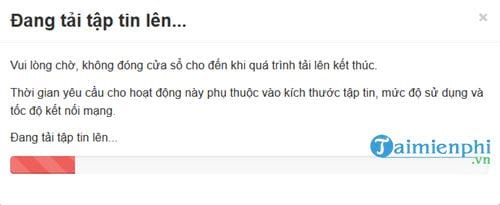 Step 4: When you're done, you can see the results, with all the green ticks above it's safe. Please note that the file uploaded by Emergenceingames.com is assumed to make it easier for you to imagine how Virustotal works, in fact when you use this tool most of the checking programs will report red and dangerous warnings. let you know.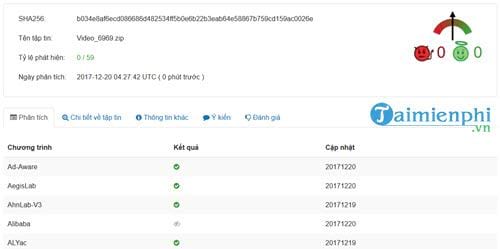 2. The case was infected with malicious code video.zip
So what if you accidentally open it, then calmly follow the steps below to remove malicious code on Facebook in the form of video.zip.
Step 1: First, go to your C drive, you will easily notice the file Miner.json and Miner.exethat's our culprit.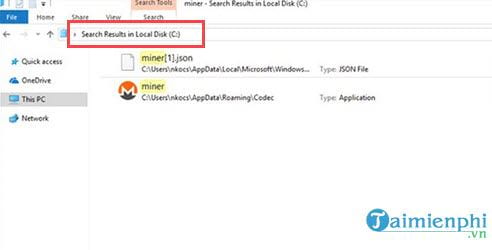 Step 2: Now open Task Manager from bar taskbar up.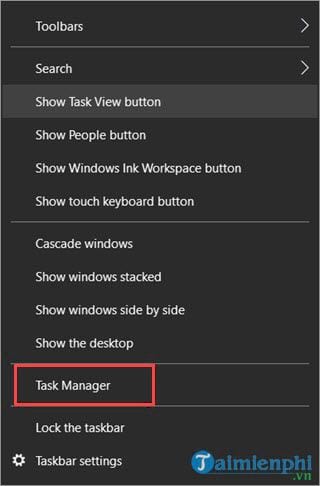 Step 3: Then go to Detail and find running processes of the form code.exe or miner.exe. Right click on it then press End tank.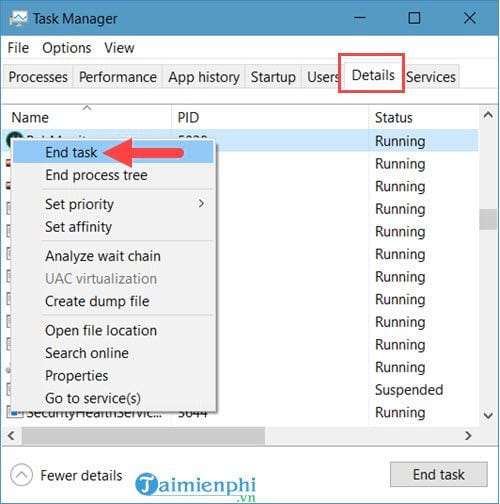 Step 4: The system will ask you again, choose End Process to make it stop working.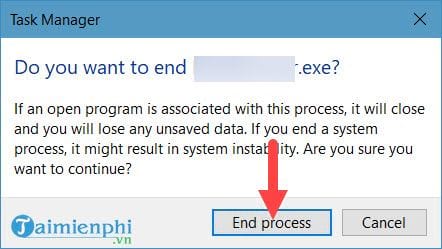 Then you go back and delete the 2 files Miner.json and Miner.exe, if you don't do the above step first, you can't delete it. Note the use of the key combination Ctrl + Shift + Del to completely remove it from the computer.
Step 5: Open Start Menu up then type Control Panel to quickly search and access this item.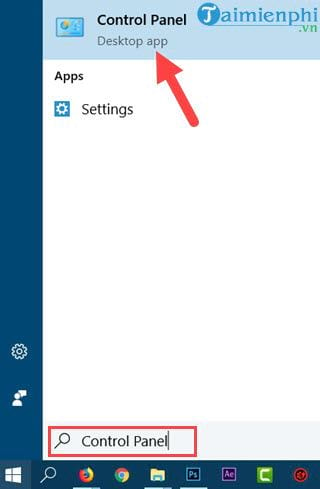 Step 6: Come on in Uninstall a program on Control panel.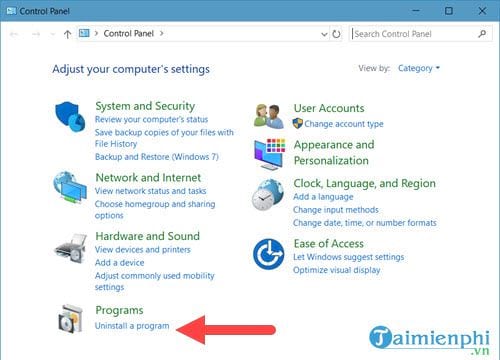 Then you find the browser, specifically here is Google Chrome and press Uninstall to remove it completely.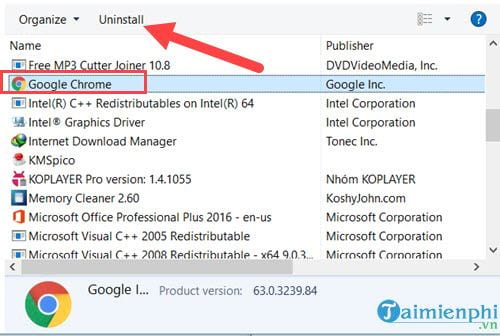 And finally download the session and reinstall Google Chrome Latest version here.
In case you cannot delete the file above, make sure you have turned off all processes related to video.zip. In addition, you can use other anti-virus software such as Kaspersky, AVG or BKAV Scan the drive for viruses separately to be able to remove it.
Although being infected with video.zip malicious code has nothing to do with your Facebook account, to ensure better safety after removing malicious code on Facebook in the form of video.zip or you use another computer to change it. Facebook password quickly. If you do not know the process, you can refer to the method change Facebook password right here.
https://thuthuat.Emergenceingames.com/cach-go-ma-doc-tren-facebook-dang-video-zip-29625n.aspx
Also, please enable 2-layer security for your Facebook if you haven't done it, the use of 2 layer security for Facebook will make your account much more secure.
Related keywords:
go to doc on facebook
go ma doc video.zip on facebook, go ma doc dao tien ao,
Source link: How to remove malicious code on Facebook in the form of video.zip
– Emergenceingames.com