Facebook Messenger beta version has been around for a long time, but recently Facebook has launched the official version on computers. Readers can install Facebook Messenger for computers from the Windows Store on Windows 10.
It's been a long time since Facebook announced to separate Facebook and Facebook Messenger into two separate applications to focus on security and optimize separate features for both. The birth of the Facebook Messenger session for PC is not strange when this is an inevitable need, of course Facebook Messenger for PC only works on Windows 10 through the Store only and the conditions for you to install Facebook Messenger Make sure your computer is running Windows 10.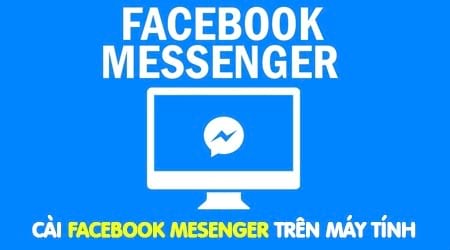 On the Windows Store, the Facebook Messenger version is certainly free, so readers just need to follow the instructions below to be able to install Facebook Messenger for the most standard computer.
Instructions to install Facebook Messenger for computers
Step 1: Open it first Start Menu go up and type "store" to access the Windows 10 Store.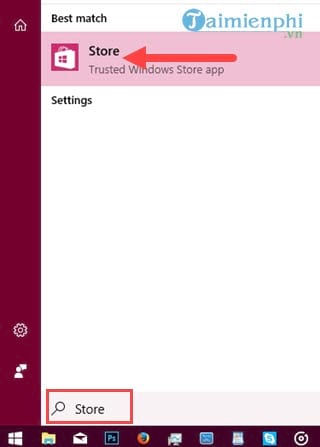 Step 2: If your computer has installed a pin code, then surely accessing the system will require this step, otherwise it will not.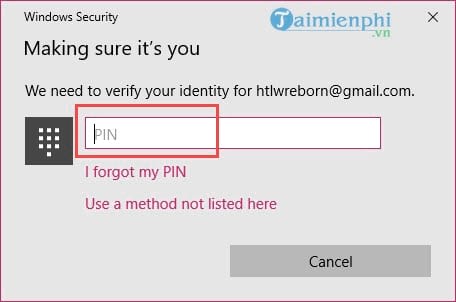 Step 3: Next you will have to enter the password one more time, this is the computer password you are using. Of course, like the above step, if you do not set a computer password, you will not need to do this step.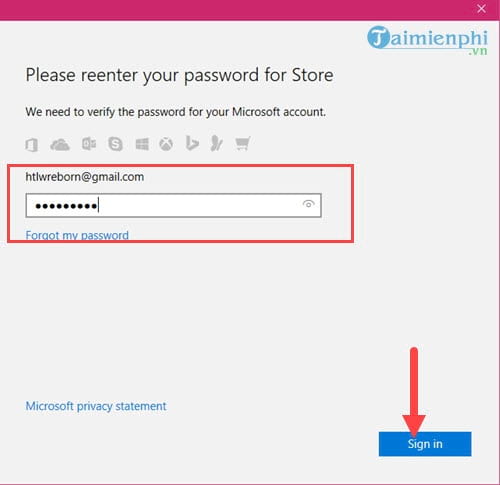 Step 4: After accessing the Windows 10 Store, you just need to type the keyword "Messenger" and click on the found result.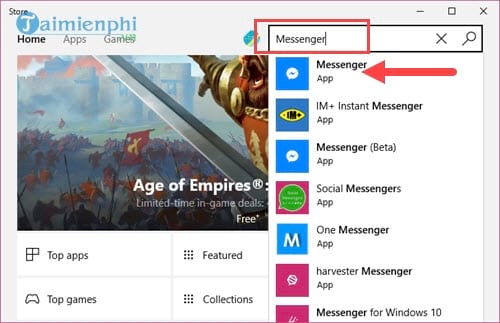 Step 5: Here you click install Messenger to install Facebook Messenger for computer.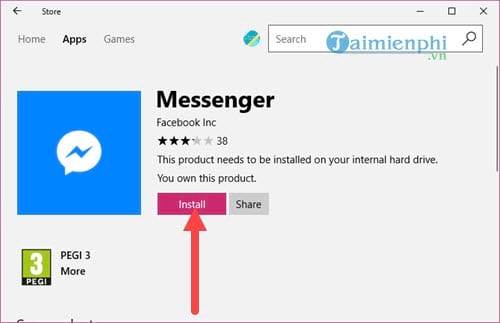 Step 6: Once the installation is done, tap Launch to access Facebook Messenger.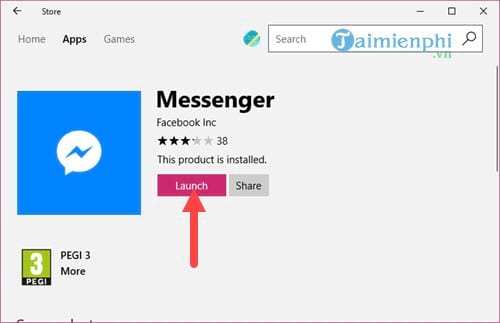 Step 7: Here you proceed to log in to Facebook Messenger as usual.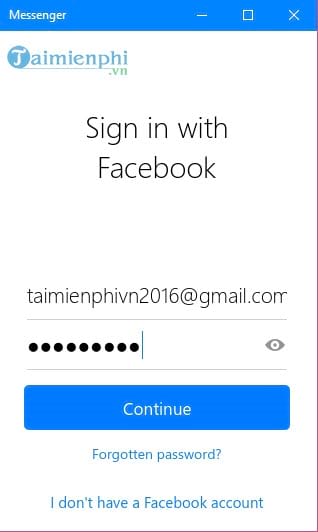 The Facebook Messenger version is quite complete and full of features, so you can use the desktop version of Facebook Messenger instead of the web version.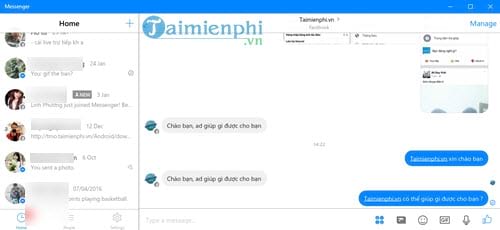 Using Facebook Messenger on Windows 10, you can easily log out of Messenger, exit your Facebook Messenger account unlike using Messenger on Smartphone, logging out of Messenger is very difficult, often you will have to delete application data to log in. can export Facebook Messenger.
Through the above article, you can see that Windows 10 Store is also very useful, although the number of quality Apps is not much, most of the basic Apps are available and very easy to install like installing Facebook Messenger for computers. such as. Although the Facebook Messenger version is not very complete and still lacks a few new features today, the exchange of information and files is still complete and fast.
In case you hate having to install Facebook Messenger on your computer or install anything on your computer, try using Facebook Messenger web, this is a shortened version but just like Facebook Messenger on computers when it has all the features. basic ability. In addition, Facebook Messenger web version runs well on all current browsers.
https://thuthuat.Emergenceingames.com/cach-cai-facebook-messenger-cho-may-tinh-24853n.aspx
One of the notable tips on Android operating system is that you can chat Facebook without Facebook Messenger, to be able to do this, you need to browse Facebook as a web on your phone, for details, Please follow the article on Facebook chat without Facebook Messenger on Taimienphi.
Related keywords:
install Facebook Messenger for computers
install Facebook Messenger for pc, use Facebook Messenger on pc,
Source link: How to install Facebook Messenger for computer
– Emergenceingames.com