When you visit certain websites, Firefox will recognize and warn you not to log in. If you find this warning annoying, you can do a way to disable the password warning when logging in on Firefox.
On the browser Firefox There are quite a few utilities that support different tasks. When you visit some strange website, at risk of being hacked or keylog, Firefox also gives you password warnings. Similarly, auto-reading feature of PDF files on Firefox also quite annoying. Because this PDF reader works inefficiently, you should still download the PDF file to your computer to read it faster. That's why you should turn off the automatic PDF file feature so that the next time you click on the PDF file, it will not take time to load the file. Refer and follow the instructions turn off auto-reading of PDF files on Firefox also helps the browser run smoother.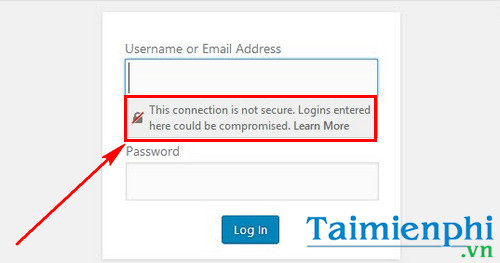 In this article, Emergenceingames.com will send you another trick that is to disable the password warning when logging in on Firefox. Turning off this option will make you less improvised when you are always warned to log in to websites and work.
How to disable password warning when logging in on Firefox
Download and install Firefox browser here: Download Firefox
Step 1 : To enter the mode to disable the password warning when logging in on Firefox. Enter the following address in the URL bar
about:config
Then press Enter to access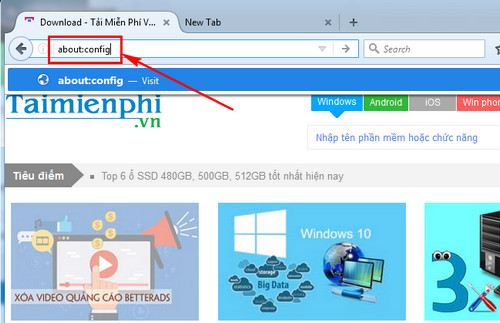 Step 2 : If Firefox browser shows a warning, press I accept the risk! to continue accessing this tool.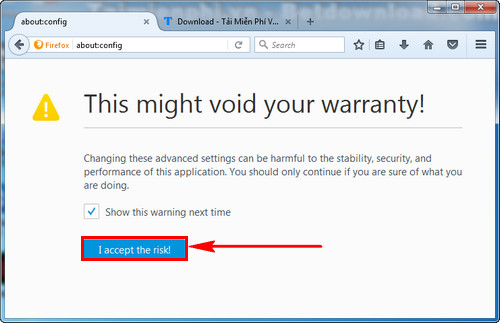 Step 3: Here you pay attention to the bar Search . Please copy security.insecure_password.ui.enabled and type in the search bar.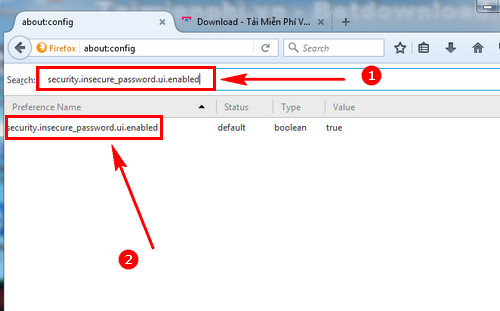 Step 4: Notice the part security.insecure_password.ui.enabled showing Value as True. You double-click the left mouse button to switch to False, or right-click to select Toggle to convert.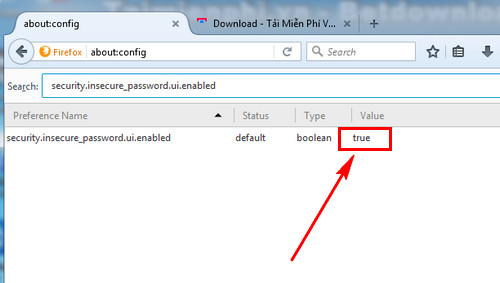 After Value changes to False you just need to close Firefox browser and reopen it to disable the password warning when logging in on Firefox successfully.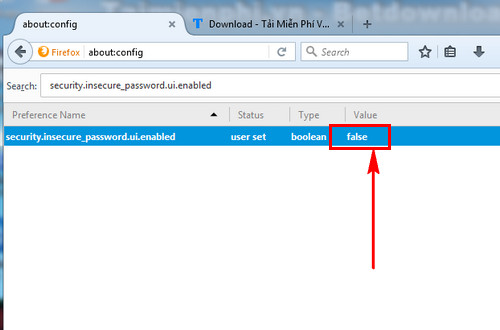 These very simple operations have helped users disable the password warning when logging in on Firefox.
In addition, Emergenceingames.com also sends you another trick on Firefox. That's how to turn off autoplay videos on Firefox. Many users wonder why turn off autoplay video on Firefox. This feature is suitable for those who use D-Com 3G to browse the web, or use charged Internet packages, receive WiFi from 3G phones on laptops. Now the autoplay videos will consume your wasted Internet space. Even those who use WiFi to access the Internet should turn off this feature to browse the web and load websites as quickly as possible.
https://thuthuat.Emergenceingames.com/cach-vo-hieu-hoa-canh-bao-mat-khau-khi-dang-nhap-tren-firefox-22794n.aspx
For those who often download files, videos, and music from the browser to their computer, you can install and enable IDM CC on the browser. Not just a trick toggle IDM CC on Firefox which we also introduced this trick on Google Chrome browser. You can turn on IDM CC to download videos, music, files. And when you don't need to use it, you can turn off this add-on so that you won't be prompted to download files or music while listening to music in the browser. Hope these tips can help you use Firefox to browse the web. the best.
Related keywords:
How to understand screen saver when logging in in Firefox
,
Source link: How to disable password warning when logging in on Firefox
– Emergenceingames.com