Photoshop is really too perfect in terms of features, but it is difficult to approach new people, that's why Photoshop Plugins were born to help overcome this drawback. With the following Photoshop Plugins for new users, the following tools are not Indispensable for both novice and professional photographers today.
Photoshop Plugins are additional tools for Photoshop, helping users to manipulate a job faster and sometimes doing for the user a few pre-set actions. For those reasons, the following Photoshop plugin for newbies is very necessary in the process of using Photoshop, helping users quickly give an effect, a certain operation without taking too much time as well. no editing time.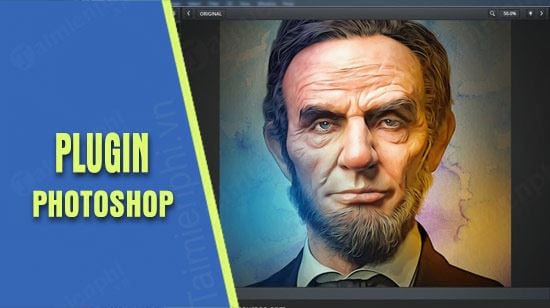 List of Essential Photoshop Plugins for Beginners
Summary of Photoshop Plugins for Newbies
1. Neat Image – Skin smoothing & retouching plugin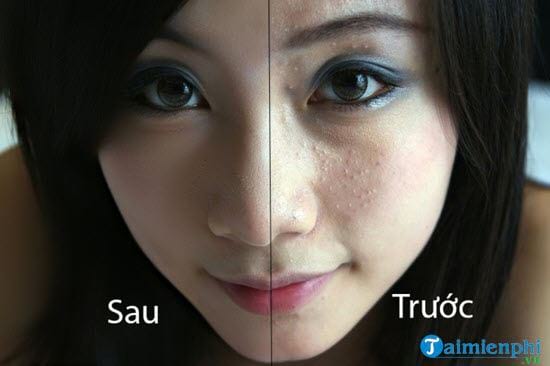 >> Download Neat Image Latest version here.
Referring to Photoshop Plugins, it is impossible not to mention Neat Image, one of the early support tools for Photoshop. The most powerful ability that Neat Image brings to users when used on Photoshop Plugin is to smooth the skin, edit the overall smooth image or sharpen depending on the parameters selected for the user. In Photoshop Plugins for Newbies, Neat Image is something that your Photoshop cannot do without, especially for newbies who do not have much experience in image editing, human skin or related issues.
2. Portraiture – Skin color correction plugin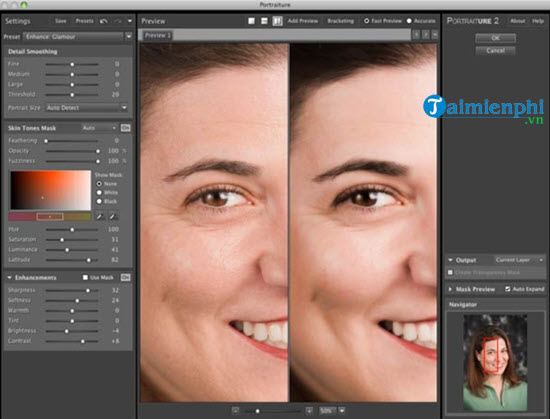 >> Download Portraiture computer here.
As one of the Photoshop Plugins for beginners, the most effective support for newbies today. Portraiture with the strength of smoothing skin, correcting skin color on face or human body portraits is extremely excellent. With Portraiture you will quickly have perfectly beautiful skin and a more shimmering photo. Portraiture also provides skin color options for users' favorite faces such as Hue, Saturation, Luminace, Latiude. The Sharpness tool helps to adjust the sharpness of the image, and can also preserve the pores in the skin if the image requires real sharpness. The preview results will show up immediately.
Portraiture main features:
– Smooth and brighten skin on portraits
– Support for low resolution photos
– Choose from different skin colors
– Adjust the sharpness of the image
– Create beautiful natural photos
3. Knoll Light FactoryL – Light Processing Plugin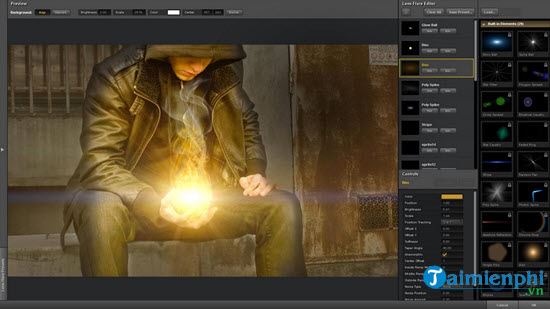 >> Download Knoll Light FactoryL for use here.
Knoll Light FactoryL is the perfect Beginner Photoshop Plugin to get a stunning photo. For those of you who have been using Photoshop for a while with the field of light scho images, then Knoll Light FactoryL is your most accurate choice. Knoll Light FactoryL specializes in processing the light rays in the image to ensure you get the picture quality like in today's Hollywood movies.
4. Toonit – Turn photos into comics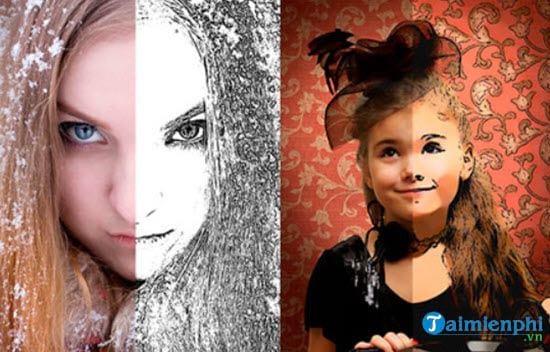 >> Download Toonit computer here.
If you are bored with shimmering, unique and beautiful effects, Toonit will give you another direction. Do you like comic books or not? Do you want to convert your pictures to comic drawings? With Toonit everything is extremely simple after just a few editing operations when you have it installed in Photoshop.
5. Panorama Corrector – Panorama photo editing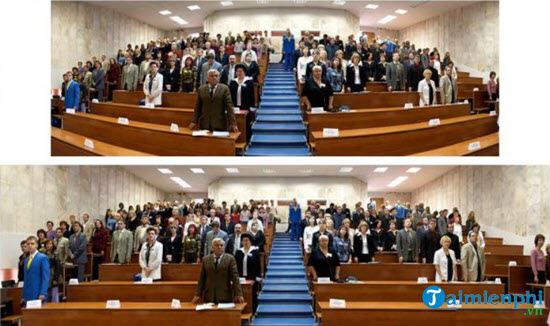 >> Download Panorama Corrector computer here.
Panorama shooting is not always smooth. Sometimes in the shooting process, users often encounter frame distortion caused by focal lengths as well as kit lenses. With Panorama Corrector will completely handle the above problems with just a few basic mouse operations.
6. Flood – Water surface effect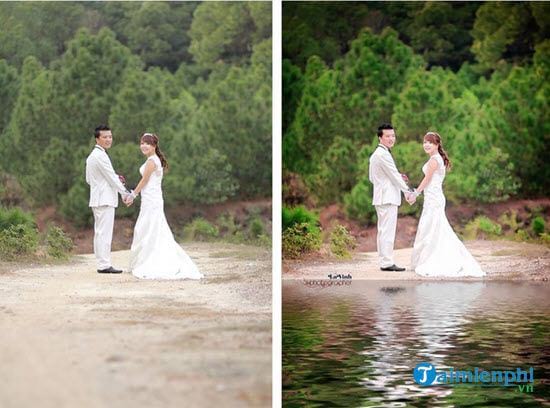 >> Download Flood computer here.
Flood is a pretty cool Photoshop plugin that allows users to create amazingly reflective water surfaces. Water surface effect in Photoshop has been around for a long time, Photoshop itself has many ways to create this type of effect but it will be very time consuming. And especially for newbies, it's even more difficult, so why don't we let Flood solve this problem.
The above is a summary of Photoshop Plugins for newbies, Photoshop Plugins that are commonly used as well as highly practical applications researched and included by Emergenceingames.com. With these Photoshop Plugins, readers can slowly use it and better apply it to the work you are doing to fully understand its content.
A note for Photoshop users when you want to sharpen an image in Photoshop through Photoshop Plugins also need to pay attention to the resolution before sharpening. By way Sharpen images in Photoshop won't be of much help to you if it's not a sharp photo.
https://thuthuat.Emergenceingames.com/tong-hop-nhung-plugin-photoshop-can-thiet-cho-nguoi-moi-su-dung-39334n.aspx
In the process of using Photoshop more or less we have to work with large files that make saving Photoshop very long, even frozen. So how to save Photoshop faster, reduce crashes due to saving files, try the solution save Photoshop files faster below to see if it helps.
Author: Nguyen Canh Nam
(4.0– 4 evaluate)
Your DG?
Related keywords:
photoshop plugin for people
Photoshop plugin can design, Photoshop plugin can ban,
Source link: 6 Essential Photoshop Plugins for Beginners
– Emergenceingames.com