The first characters of the Free Fire seems to have been overshadowed by new characters introduced into the game recently, such as the character Andrew. However, if you underestimate this guy, you will have to change your mind with 5 reasons to own the character Andrew in Free Fire shared below.
Garena Free Fire is the battle royale game that is popular and sought after by many players in the esports genre. Much of this success has been attributed to the addition of special characters through the updates. The game has a diverse character system and most of the characters have their own unique skills to assist players on the battlefield. Andrew is one of those characters.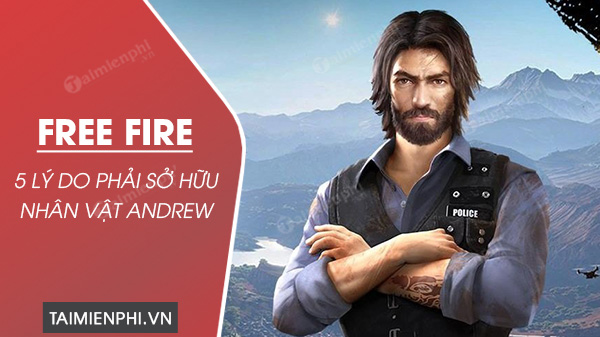 Reasons to own the character Andrew in Garena Free Fire
Andrew has been in Free Fire very early on and the character is often despised for his basic powers, but Andrew is able to prove his skills useful in certain ways. This article will show 5 reasons why those who underestimate Andrew have to see this character with a different eye.
5 reasons to own the character Andrew in Free Fire
1. Andrew's skills are more useful than you think
As described in the game, Andrew used to be a police officer. The character possesses a passive skill called Armor Specialist and at the initial level (level 1), Andrew helps you to reduce armor damage by 2%. Players can also maximize Andrew's skills with character shards and at top level the ability to reduce armor damage by up to 12%.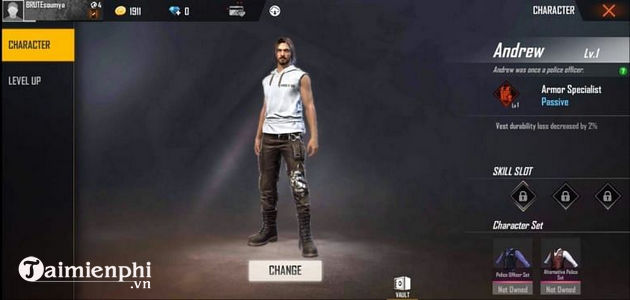 This skill is very beneficial for active players, as well as passive in different situations.
2. Great support in Clash Squad mode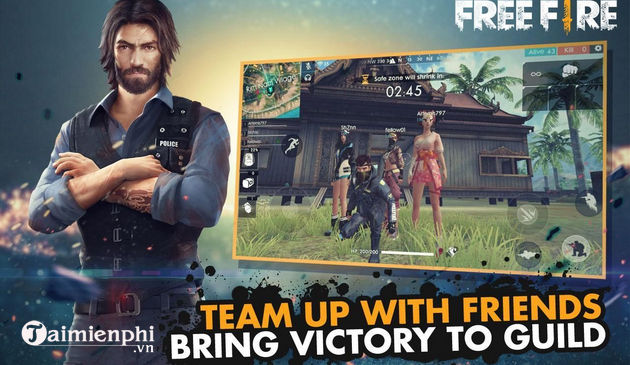 Andrew can be a great help in Clash Squad battles. These battles are very qualitative, taking place in a short time and mainly focus on melee combat. Therefore, the player needs additional support with the durability of their armor. Andew can do well in this task, helping gamers survive a few rounds of bullets.
3. Works well with many other characters
This armor endurance skill can make a great combination with the skills of other characters. For example, you can combine DJ Alok's acceleration and HP regeneration, Hayato's armor penetration and Laura's precision, this combo is extremely useful in both melee combat and long range clashes. .
4. Great for defensive tactics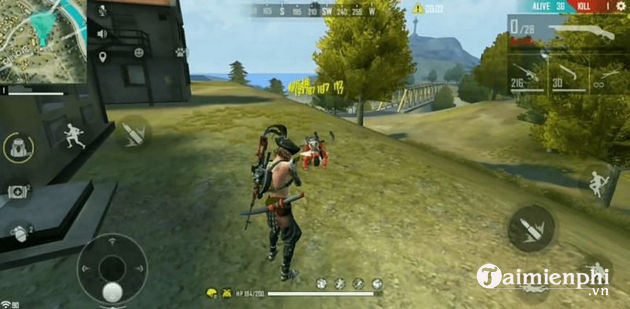 Defensive players or those who like to play safe can pick Andrew. He can help players survive longer by increasing the durability of armor, helping them deal with a few rounds of ammo while exiting a fight.
5. Effective in close combat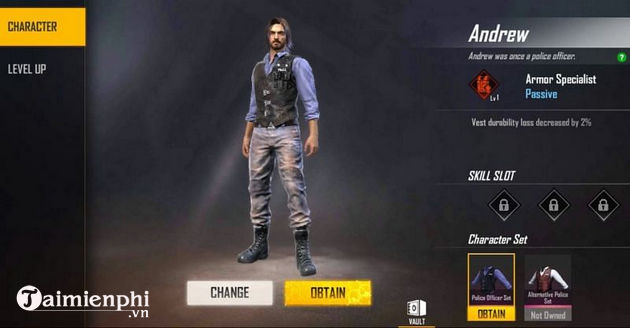 Andrew also demonstrates the value of his best friend to aggressive players in close combat with his skills. This will give players an advantage over their enemies as they will lose less HP than their opponents.
Link to download the latest Garena Free Fire:
=> Link download Garena Free Fire for Android


=> Link download Garena Free Fire for iPhone


Each character in Free Fire is designed for one purpose of helping gamers in their battles. Therefore, each character is useful in a unique way, and so is Andrew.
https://thuthuat.taimienphi.vn/5-ly-do-phai-so-huu-nhan-vat-andrew-trong-free-fire-62355n.aspx
In addition, in Free Fire there are characters who possess extremely good defensive skills to help protect you and your teammates in better battles. You can refer to the top Free Fire characters with the best defense skills here to choose from.
See also: Top Free Fire characters possessing the best defense skills
Related keywords:
5 reasons to enter andrew vat andrew in free fire
Reasons you must have Andrew in Free Fire, Reasons you should have Andrew in Free Fire,
Source link: 5 reasons to own the character Andrew in Free Fire
– https://emergenceingames.com/