In recent times many gamers have certainly heard the name Legends of Runeterra – LOR also known as The Legend of Runeterra in Vietnam. So exactly Legends of Runeterra is what game? How to play? Why has it caused such a fever since it was not released? Let's learn about LOR through the following article of EmergenceInGame offline!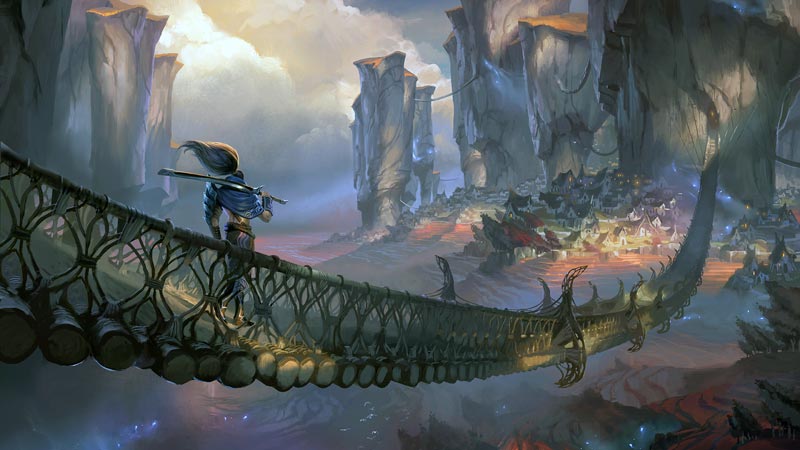 1. Introduction about Legends Of Runeterra:
The context is League Of Legends (LOL) then Legend of Runeterra is an online magic card game, here:
Players will have to build a system of cards – Decks based on the Hero of LOL model from the region – Region in Runeterra, and each region has its own unique gameplay and different tactical advantages.
Currently in Runeterra there are a total of 7 areas, including:
Demacia – Stand Together
Freljord – Frozen Fortitude
Lonia – Swift and Sure
Noxus – All Out Assault
Piltover & Zaun – Machinations and Mayhem
The Shadow Isles – Death and Sacrifice
Bilgewater
If you've ever read it comic series King games Or watch Animation Yu Gi Oh It is very easy to recognize this familiar gameplay. Revolving around decks built according to the luck and ability to coordinate the strength of each player, each Deck has the ability to attack, defend, use magic … and they will promote darkness. Multi-strength if used in certain areas.
2. How to play the game Legend of Runeterra:
All the games that Riot has developed have placed great emphasis on visuals, sound, and other effects. As mentioned above, in the world of Runeterra there are 7 zones, and each region has its own strategy to play. Each deck has 40 cards in total, but a player can only use cards from 2 areas at once.
About the rounds in a LOR battle, please refer to the illustrations below: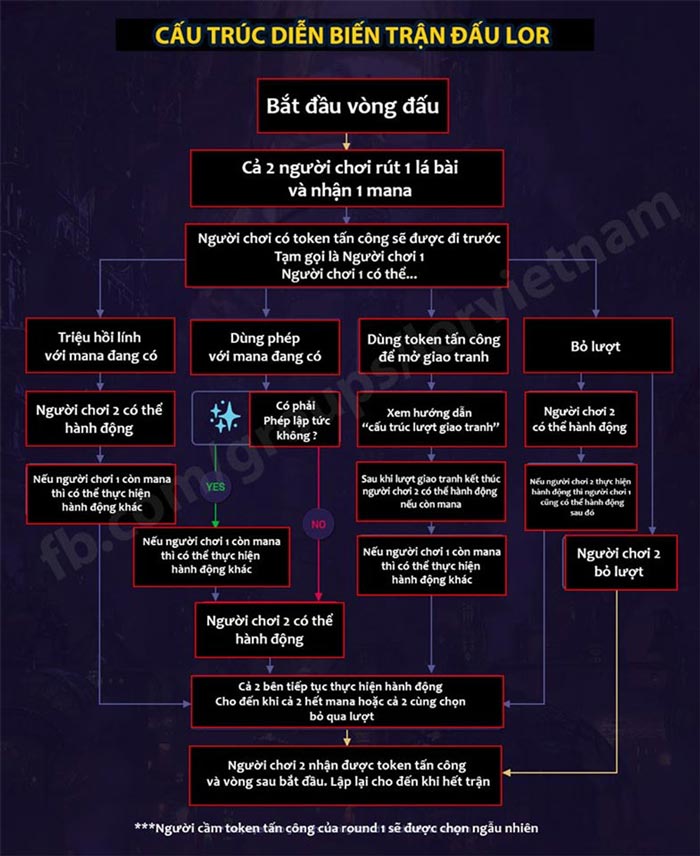 And illustrations of how to calculate damage as well as combat turns in the game: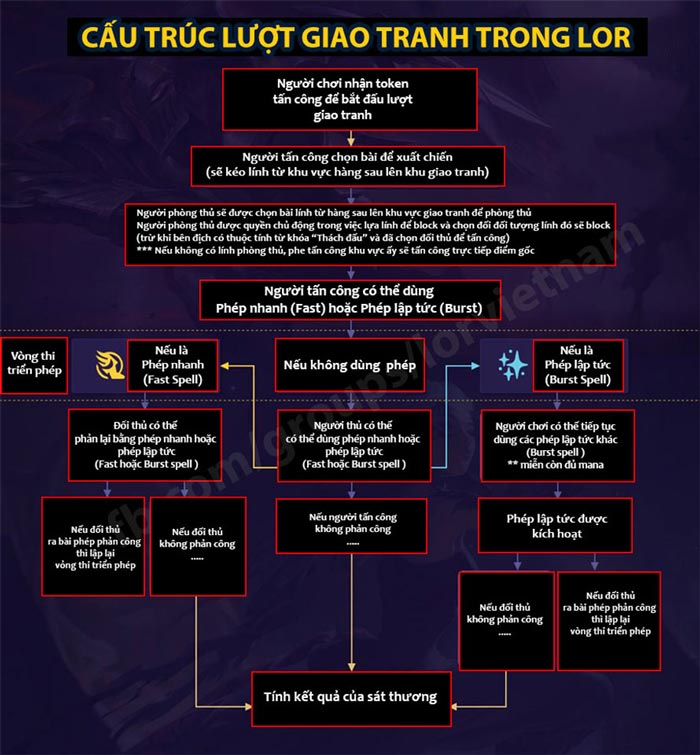 At the start of the match, each side will have 20 points Nexus (corresponds to HP amount), and plays in turn. Which means that one side attacks, the other defends, and the next round is the opposite.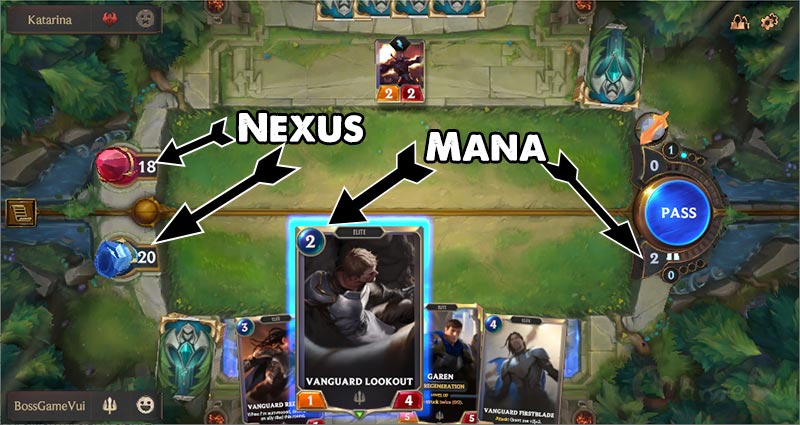 In the first round, the two sides will have 1 Mana, corresponding to the summoning of 1 Mana cards as shown above. After the round is over, the Mana number will reset and increase by 1 more Mana point. Every 1 card – Deck will have attack and defense stats shown below. And you will be able to hold up to 10 Decks when the system rolls out, but when summoned to the queue, you can only hold up to 6 Decks.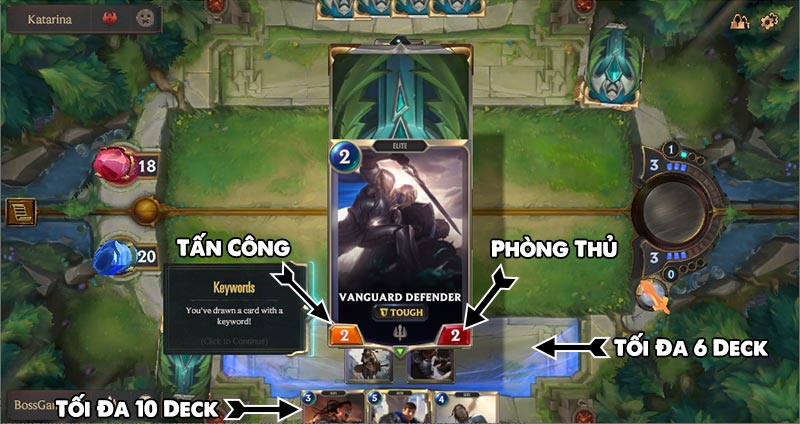 When it is your turn to attack or defend the enemy, it is entirely possible to choose a slot against your opponent's Deck. The attack and defense stats of each Deck will be deducted corresponding to the amount of power difference, and when the Nexus of the side reaches 0 first, it will lose.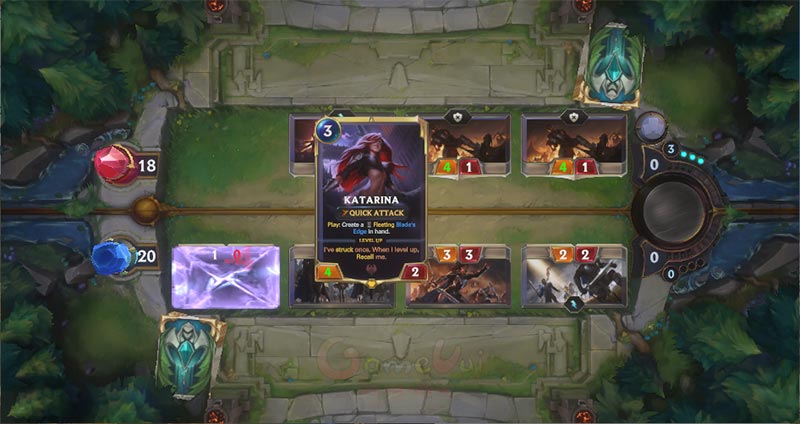 Source link: What is the legendary game Runeterra? How to play the game Legends Of Runeterra basic
– https://emergenceingames.com/