Before talking about Parental Control, I repeat the previous post Should or not let children play school age games and the benefits and harms of the game if you lack control. However, if you have plenty of time to follow 1: 1 with your kids, then nothing to say, but what if you are busy with hundreds of thousands of jobs?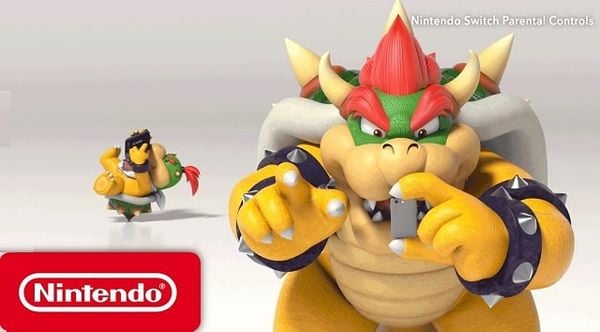 Rest assured, everything is pre-calculated by the manufacturer and game consoles like PS4 and Nintendo Switch have Parental Control (PC) mode to take control of this game for you. Extremely cool feature but few people noticed and today nShop will guide you more about it!
What is Parental Control, and why do both Nintendo Switch and PS4 have?
Parental Control is the parental control mode (Adults) is intended to manage issues surrounding gaming and content, the interaction of underage children. This mode is available on both Nintendo Switch and PS4 to protect babies from age-inappropriate content. (Sex, violence, profanity …) Or simply manage and limit the time to play games every day, every week … to ensure learning.
It is often said: Learning not to play makes youth drop out. Play does not learn to sell cheap in the future. Well, we choose both: playing while learning the future glorious figurative and black. The problem lies in knowing how to choose the right game for your age ESRB (Click to see what is ESRB) and manage enough time frame for children to entertain and relax, not be tired. Parental Control mode helps you do that extremely effectively!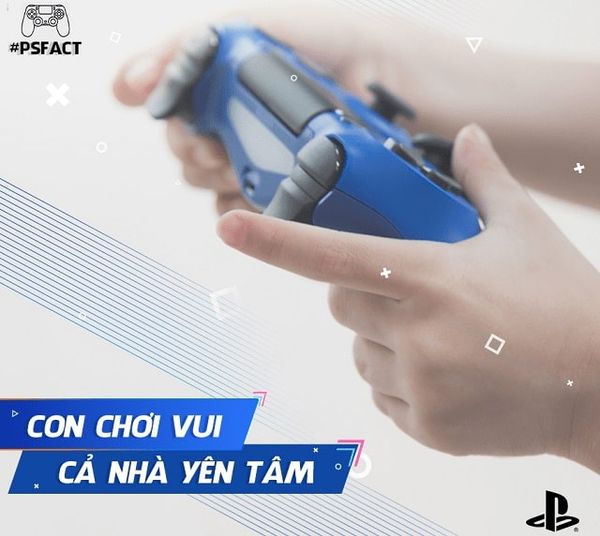 Enable Parental Controls on PS4
To turn on the mode Parental Controls, helping you feel more secure while your child is playing while studying, the operation is simple but very useful for families to manage their children's time and game content:
PS4 game content management:
Step 1: Select Setting> Parental Controls / Family Management> Family Management. PS4 will ask parents to enter a password to install.
Step 2: Select User to limit age> Application / Devices / Network Feature to limit game content.
Manage PS4 gaming time:
Step 1: Select Setting> Parental Controls / Family Management> Family Management. Then select the account you want to limit.
Step 2: Time Zone setting (Time zone) > Play Time Settings> Save to complete.
How to enable parental controls on the Nintendo Switch
On the Switch, there is a part "Hello" more because Nintendo offers you a full-fledged named phone app Nintendo Switch Parental Control to make it easier for you to manage at any time can intervene. You can watch Nintendo video clips below:
class = "videorespon">
Note if you use the Apple Store (iPhone – iPad) Vietnamese account cannot install this App.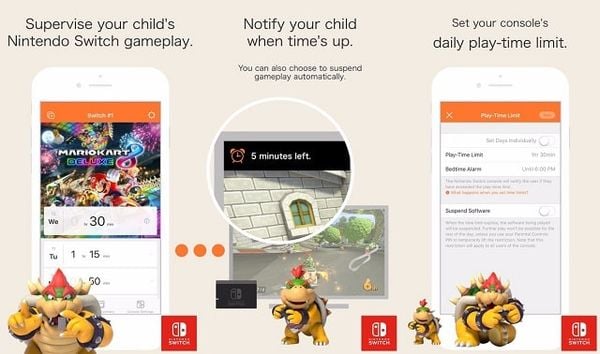 However, do not worry because Nintendo also has a built-in Parental Control feature directly on the manager without the App through your entry. System Setting -> PC -> Press X choose "I don't have a smart device!" Then the message screen appears, click Next. Things you can control include:
Limited software (game) for children
Limit the posting of screenshots, videos on social networks from the Nintendo Switch
Connect with others on the gaming community
Virtual reality game mode VR
Control the ESRB
After setting you click on Pin by following instructions and completing step by step is very easy!
Hopefully this tutorial will be helpful for you in managing and limiting the children's gaming time in the house. There are two sides to playing a game or whatever, the important thing is whether you know how to control it or not. So instead of forbidding, let's control so that the good side will outperform!



Source link: What is Parental Control? What is this feature on PS4, Nintendo Switch?
– https://emergenceingames.com/