Controls, character systems, weapons … in Brawlhalla
A few days ago, reputable firm Ubisoft has officially put extremely fun action game with style "Good hand slash cut" Brawlhalla on mobile platforms – Android and iOS smartphones. In the article below, EmergenceInGame will guide you on basic operations and tips to quickly master this Brawlhalla game.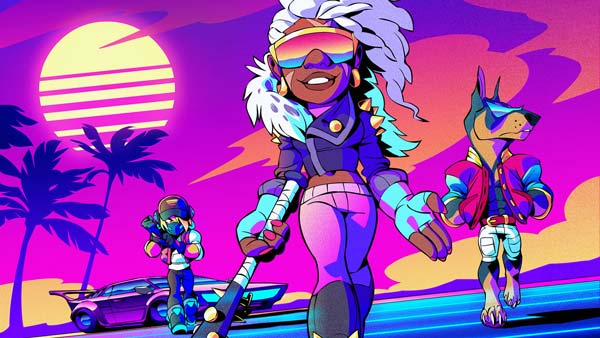 1. Complete the tutorial tutorial – Tutorial
Open Brawlhalla for the first time after a successful installation, you should go to the Tutorial section right away. Or if you miss it by mistake, you can look in the section Offline Play> Tutorials as shown below:
When you have completed the 3 tutorials, the player has mastered the basic gameplay, and also has 500 Gold to "capital".
2. Choose the character that suits your style
Why is that? Similar to many other fighting games, Brawlhalla owns a rather massive character arsenal, each 1 char (also known as Legend) has 4 stats corresponding to its own strength and ability:
Strength – strength: is the ability to damage opponents as well as distance when pushing the opponent to fall off the ring.
Dexterity – fluent in: is proficiency in using weapons. The higher this stat corresponds to the attack speed and faster cooldown.
Defense – defense: stands for resistance as well as resistance to the opponent. The higher the Defense stat the player will block more of the opponent's attacks.
Speed ​​- speed: faster movement on the field as well as the ability to fly again when the ball is dropped outside.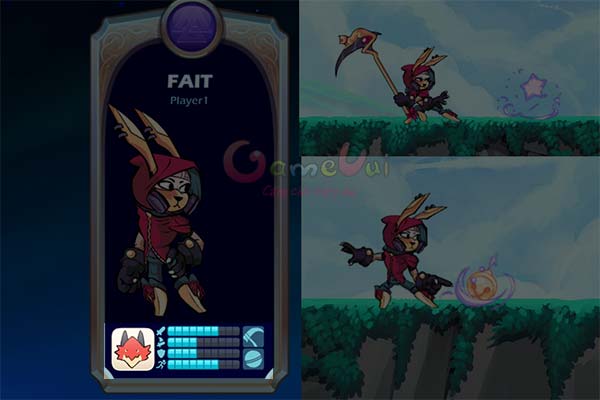 3. How to control the character in Brawlhalla mobile: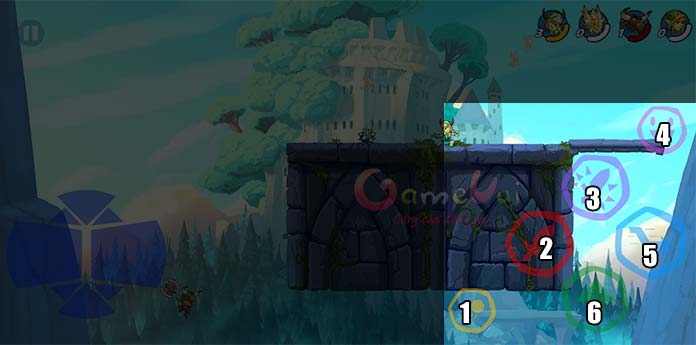 Here you will see all 6 control buttons as shown above. Specifically:
Button number 1 – light yellow: throw weapons at the opponent.
Button number 2 – red: basic attack without a weapon, and use an offensive weapon once the weapon is picked up.
Button number 3 – light purple: ultimate move – KO opponent.
Button number 4 – light pink: show emoji.
Button number 5: glide on the ring or move quickly while in the air.
Button number 6: jump up.
4. How to win a match in Brawlhalla: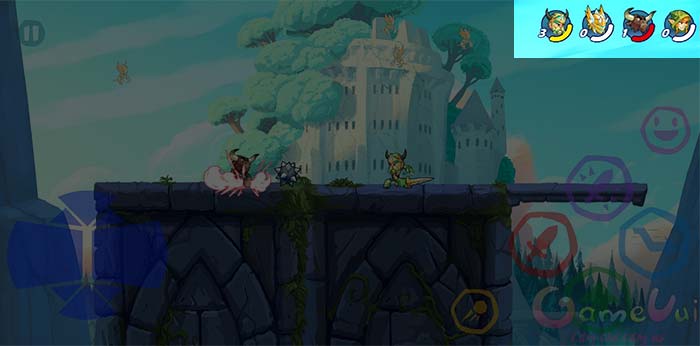 Each player participating in the match will have 3 points (see in the upper right corner of the screen). Each time a gladiator is dropped from the ring and cannot return, 1 point will be deducted, the winner is the only person left on the screen. The rules of the game are very simple and easy to understand in the mobile game Brawlhalla.
5. What is the weapon in Brawlhalla?
Each gladiator character in Brawlhalla will have the ability to use 2 weapons proficient. You can refer to the chart below:

Knowing the quality is very important, and understanding which fighter should use which weapon is just as important as you guys. In the current Brawlhalla there are quite a few weapons, specifically:
Ax – ax:

Weapons are relatively heavy.
Throwing and flying speed is quite slow.
Easy to hit enemies, because of its large size.
Deals great damage.

Blaster – gun:

Low damage and knockback.
Good range.

Bow – bow and arrow:

Good damage and range.
Direction requirements and extreme precision are required.

Cannon – cannon:

Weapons that shoot far.
The speed is very slow.
In return, the damage done is extremely terrible.

Gauntlets – electric gloves:

Attack speed and shock damage great.
Close shot.
Accuracy is required when using combo combo to finish off opponents.

Grapple Hammers – sledgehammer:

Strong damage.
Low attack speed.
Ability to cause wide area damage.

Greatswords:

The most unique and difficult to play weapon in Brawlhalla.
The combo used will be different based on the previous attack, and where the gladiator moved.

Orbs – magic orbs:

Suitable for lightning attacks.
Some Orb types can bounce back when hitting an opponent or hitting a wall.

Katars – double swords:

Weapons hit close.
Low damage, fast attack speed.
Suitable for quick combos to finish off opponents.

Rocket Lances:

It was the spear shaped missile of medieval knights.
Able to push opponents very strongly.
Requires high precision and fast hand.

Scythes – scythe:

Close range.
Very good CC, because it will stun opponents when he hits.
Deals additional damage.

Spears – spear:

Has the longest range of any melee weapons.
Ability to deal strong damage.

Sword – sword:

Brawlhalla's most balanced, melee weapon.
There is no outstanding point.
Source link: Tips, how to play basic action game Brawlhalla on the phone
– https://emergenceingames.com/