The latest update of PUBG Mobile added a new Frost Festival mode to the Erangel map. This is a limited-time mode where players battle each other in icy castles and snow-covered areas. In this article, Taimienphi.vn will share with you tips for playing Frost Festival mode in PUBG Mobile.
Event Frost Festival nice Ice Festival brought new winter-themed content for PUBG Mobile players to enjoy this festive season. A few days after the event's introduction, a new Frost Festival mode was added to the game, replacing the Classic mode on the Erangel map.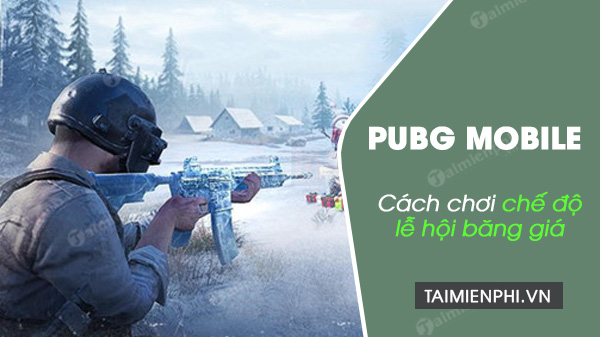 How to play frozen festival mode in PUBG Mobile
This limited time mode is no different from the Classic mode when it comes to rules and gameplay. But there are a few parts of the map and some unique features have been introduced, to give a fresh in the gaming experience. To help you get the best battle results, this article will share with you some tips for playing the Frozen Festival mode in PUBG Mobile.
Tips for playing Frost Festival mode in PUBG Mobile
1. Get familiar with the castle icons on the map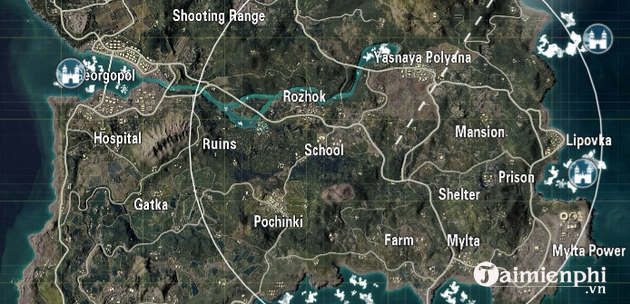 In the new Ice Festival mode, players will see 3 ice castle icons on the Erangel map. These locations offer great loot, so you should land there first. However, they are often located at the edge of the map, so you must quickly get to these locations, before they are out of the circle.
2. Prioritize loot items in the ice castle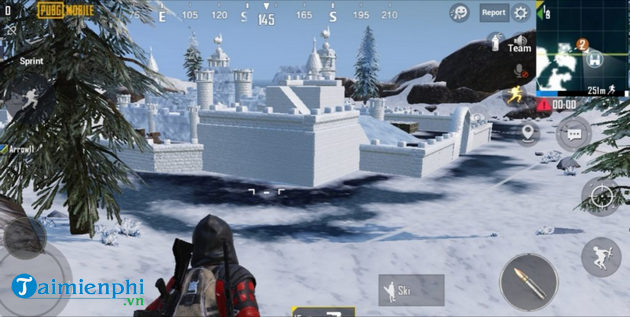 The spoils in the ice castles are all quality equipment. You'll be able to find a good gun and level 2 gear, as well as fun snowballs. However, those snowballs are not really useful in teamfights. When thrown, they will create a miniature snowman that lasts 180 seconds on the map. It seems that they were added just to further accentuate the winter flavor in the game.
3. Use the skating feature
When you run on ice whether in an ice castle at the edge of the map or on a frozen lake, the button Ski will appear. Tap it to get on the skateboard and move faster. This can be especially useful for running away from enemies, or looting in frozen castles if you're not directly landing there.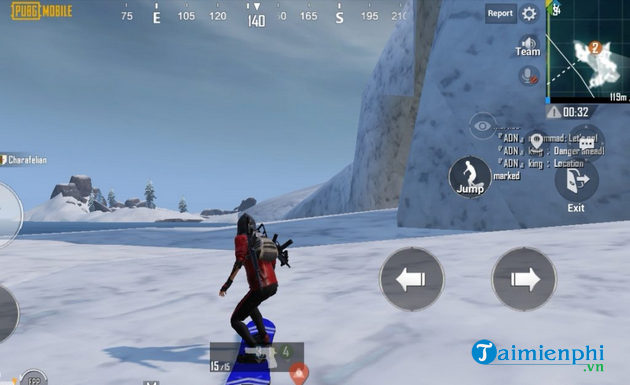 Daily and weekly quests will be refreshed for the duration of the event, offering various rewards for players experimenting with the Frost Festival mode. Those missions include completing matches and spending time in this game mode. Complete the quest and you'll be rewarded with winter coins, which can be used to purchase exclusive items in the Holiday Market until January 1, 2021.
https://thuthuat.taimienphi.vn/meo-choi-che-do-le-hoi-bang-gia-trong-pubg-mobile-61893n.aspx
Link to download the latest PUBG Mobile:
=> Link Download PUBG Mobile for Android


=> Link Download PUBG Mobile for iPhone


Related keywords:
How to play the game in pubg mobile
, Play frozen festival in PUBG Mobile, Play PUBG Mobile frost festival,
Source link: Tips for playing Frost Festival mode in PUBG Mobile
– https://emergenceingames.com/