PUBG Mobile allows players to team up with another player to fight together in Duo mode. Join Duo mode in PUBG Mobile Your team will face off against other 2-member teams. To eliminate couples and "eat chicken" more easily, do not ignore the following tips for playing Duo mode in PUBG Mobile.
PUBG Mobile is one of the top Battle Royale titles, offering the most authentic survival shooting experience. As players may have realized, the strategy and tactics to win are different in each game mode.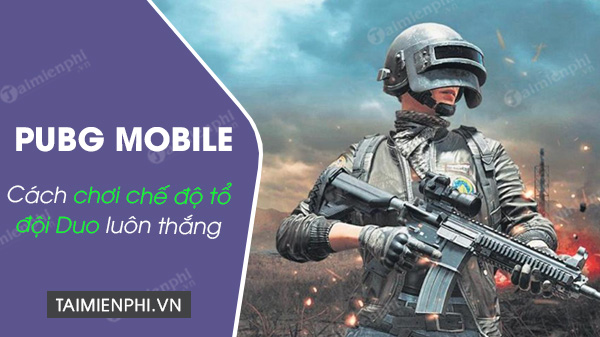 Instructions to play Duo mode PUBG Mobile always win
Perhaps, Duo mode is the most challenging when you only get to team up with one other player. However, if you play smart, "eating chicken" isn't something far-fetched. With 5 tips for playing Duo team mode in PUBG Mobile revealed by Taimienphi.vn in the article, your chances of winning will definitely be much improved if applied correctly.
Tips for playing Duo team mode in PUBG Mobile always win
1. Choosing a friend to play with and communication is the key to success
When paired with "matched" people, fighting together will become much more effective than randomly matched pairs. However, in both the case where you are paired with a longtime friend or with a random player, you can chat with each other to discuss plans and make the most suitable decision.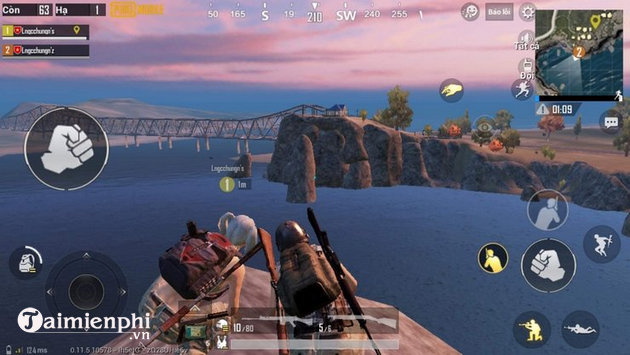 Also, communication is important in any party mode. You need to clearly discuss with your teammates to agree from where to parachute, where to loot, to use defensive or offensive tactics in this situation, whether to advance or withdraw. Communication helps you to be more coordinated in both movement and attack, as well as avoiding negligent actions on one side and conflicting decisions that one individual makes but to the detriment of the team. From there, creating discord between the two members.
2. Coordination of combat
Remember that acting together is one of the tactics that guarantees victory in Duo mode. For example, if your team is camping on the 2nd floor of the U-shaped building in Militery Base, you and your teammates can split ambushes in 2 different rooms near the stairs. Then, when the enemy goes to the 2nd floor, you can surprise attack from 2 places to kill the target quickly before the opponent's teammates appear.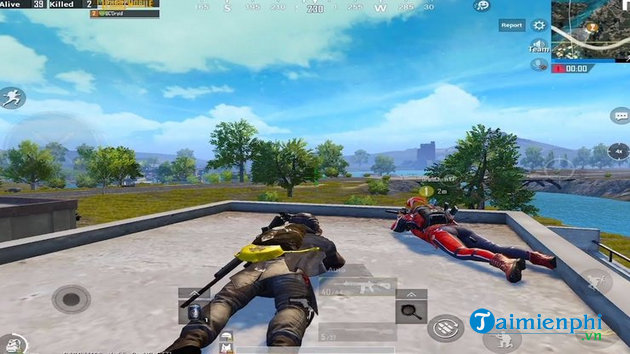 If you spot an enemy in ranged combat, let your teammates know the target's location and count down to fire together. The combined damage of the two guns can be enough to put the target in the air if both of you shoot correctly. Or else, one of the two can become a tanker while the other plays the role of a sniper hiding behind the tanker to coordinate attacks.
3. Always keep an eye on your teammates
In Duo mode, 2 players in a team are rarely separated from each other. Separating each other and going in separate directions brings many disadvantages. Don't go your own way, stick to your teammates because in a one-on-two fight, it's very likely that one of you is defeated, then the other can quickly revive the teammate.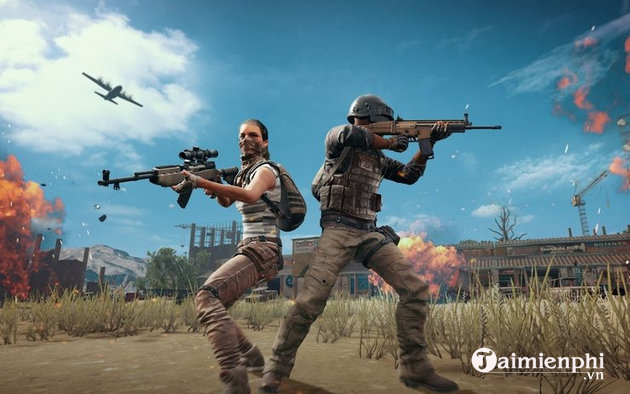 However, keep your distance so that both of you don't get ambushed at the same time and die, or get killed in random bullets from a certain team. In addition, keeping an eye on teammates is also to remind your friends to pump blood or notify the location of quality equipment.
Link to download the latest PUBG Mobile:
=> Link Download PUBG Mobile for Android


=> Link Download PUBG Mobile for iPhone


Winning a battle in PUBG Mobile's Duo mode revolves around communication and coordination between two team members. Therefore, if you can ensure this, you and your teammates will fight more effectively and easily get "Winner Winner Chicken Dinner".
https://thuthuat.taimienphi.vn/meo-choi-che-do-to-doi-duo-trong-pubg-mobile-luon-thang-61675n.aspx
Refer to the top most powerful weapons in PUBG Mobile to choose for yourself the most suitable weapon to fight.
See also: Top strongest weapons in PUBG Mobile.
Related keywords:
how to play duo in pubg mobile
, Instructions to play Duo mode in PUBG Mobile, How to play Duo ranked mode in PUBG Mobile to win,
Source link: Tips for playing Duo team mode in PUBG Mobile always win
– https://emergenceingames.com/