Among the weapons in 's arsenal Garena Free Fire, crossbow or crossbow could be the worst. However, that's only if you don't know how to use it effectively. In this article, Taimienphi.vn will share with you some useful crossbow tips in Free Fire.
There are many strange weapons in Free Fire and Crossbow or crossbow is probably one of them. You can hardly see anyone using it in the game. However, if you know how to use this medium-range weapon correctly, it can be very useful. In this article, we will learn together everything there is to know about crossbows and tips for using crossbows effectively in Free Fire.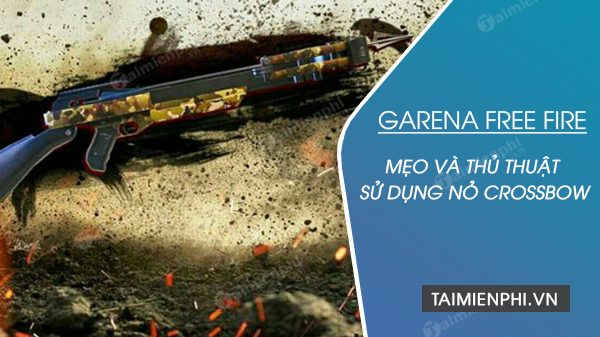 Tips and tricks for using the Crossbow in Garena Free Fire
How to use the crossbow effectively in Free Fire
1. General information about crossbows in Free Fire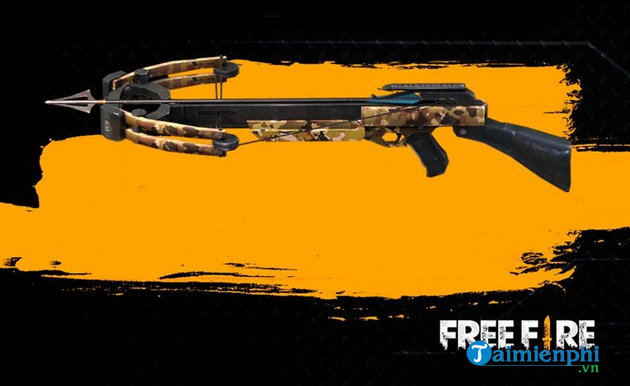 The crossbow was added to the game in June 2018 as a regular drop and it's a weapon that a lot of players see but don't pick up. The first version was pretty bad, with the arrow's fire rate and flight speed being super slow. No one can hit the target with it. Half a year later, the developer tried to buff it but to no avail. Finally, in the November 2019 update, Garena changed the crossbow to a supply item and turned the arrow into an explosive bullet – the crossbow has become a much more powerful weapon at the moment. .
2. Crossbow stats in Free Fire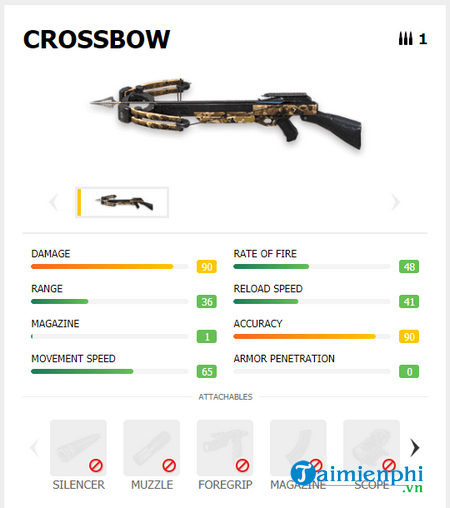 Besides these stats, the crossbow has 3 other characteristics:
– Silent: The crossbow won't make a sound when shooting anything, great if you're trying to sneak attack.
– Deals extra damage over time: Enemies will take additional damage every second when hit by an arrow fired from a crossbow.
– Armor Piercing: Arrows can penetrate armor and helmets.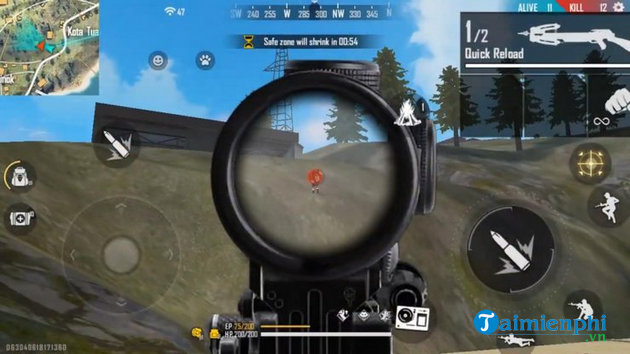 In general, the stats of this weapon are excellent with 90 damage and armor penetration, a shot with an exploding arrow will be able to kill a target almost instantly. However, with only 1 arrow and the low speed of the arrow, you will have a hard time shooting any moving target. The range of the crossbow is also quite meager.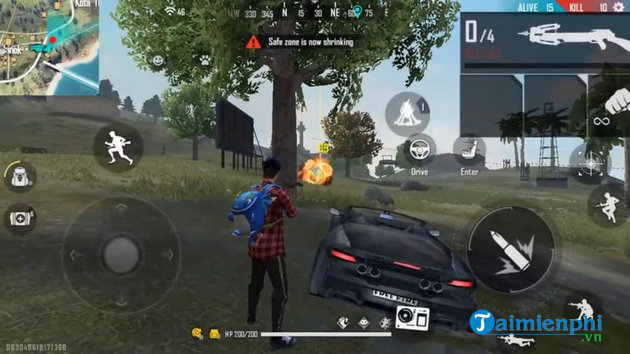 Finally, you cannot equip any accessories to the crossbow. It's stuck with the standard 2x scope.
3. Some tips and tricks for using the crossbow in Free Fire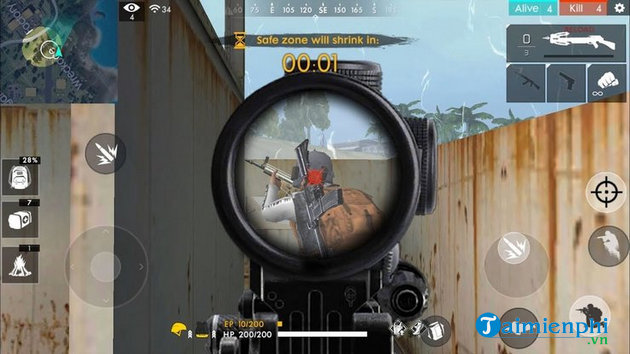 – Try to guess the direction of the target's movement. The arrow will need a few seconds to reach the target. It is best that you aim slightly forward in the direction of the enemy's movement when firing. Don't expect to hit the biggest damage area. Try to hit the enemy at least in the body part.
– Try to be stealthy when using the crossbow to take advantage of its silent feature when shooting. If you catch a target caught off guard while he's stationary, you can instantly kill the opponent with an exploding arrow.
– Control reload time: If you miss the first shot, it's better to retreat or draw another weapon instead of trying to reload the arrow to make another shot with the crossbow.
The crossbow is a pretty great weapon in mid-range combat. With a large damage index and crossbow tips shared in the article, you can certainly take advantage of this weapon effectively to destroy opponents in Free Fire.
See also: Instructions for using Garena Free Fire weapons effectively
Latest Free Fire OB23 download link:
=> Link Download Free Fire for PC


=> Link Download Free Fire for Android


=> Link Download Free Fire for iPhone


https://thuthuat.taimienphi.vn/meo-va-thu-thuat-su-dung-no-crossbow-trong-garena-free-fire-59857n.aspx
See also: How to deal with enemies using cars to stab you in Free Fire
Related keywords:
Tips for using a crossbow in Free Fire
, how to use a crossbow in Free Fire, tips for using a Crossbow in Garena Free Fire,
Source link: Tips and tricks for using the Crossbow in Garena Free Fire
– https://emergenceingames.com/