Genshin Impact is one of the most perfect and fun games ever, combining stylish RPG exploration The World Of Zelda – Breath Of The Wild with gacha elements in classic arcade games. Today Funny game will give you the best tips and tricks as you play Genshin Impact, Whether an experienced player or a beginner cannot be missed!
1. Don't spend money!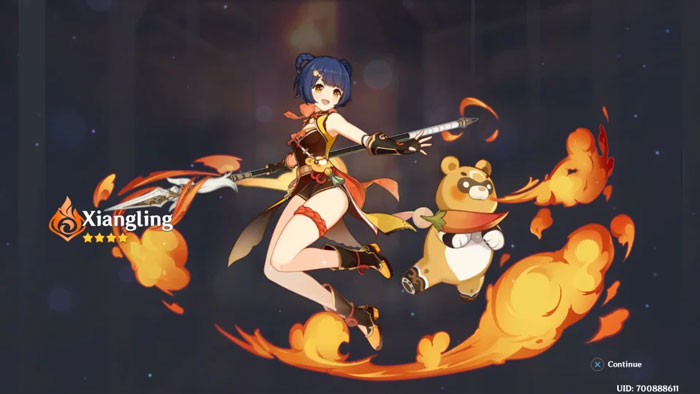 The desire to "donate blood" is the will and voluntariness of the player, Funny game never stopped. But for the game Genshin Impact, a recharge is sometimes not required. For this exciting adventure, open-world exploration game, you absolutely can become a hard-working farmer but strong without limits. Your development of strength depends on your creativity and understanding of the game. From prayer items and deposit currency you can earn by completing quests and events. So consider making a top up if not absolutely necessary.
2. Upgrade the character, the stats are reasonable
Every character in the game can greatly improve their strength through leveling up and breakthrough power. This is done through the menu FigureWhere you just have to choose to level up and break through for the character of your choice. You can easily upgrade your character to level 20, but when you reach this level you will need to break through the strength of your character to continue to level up.
Leveling up normally costs a few Mora (one of the most popular currencies in the game) and some other popular resources. Breakthroughs take up some of the rarer resources, differing between characters. Through regular play, you will accumulate enough of them pretty quickly; Once we reach Level 15 of our Adventurer, we will have enough resources to level up Lisa, Xiangling without looking for them.
3. Smash items, upgrade weapons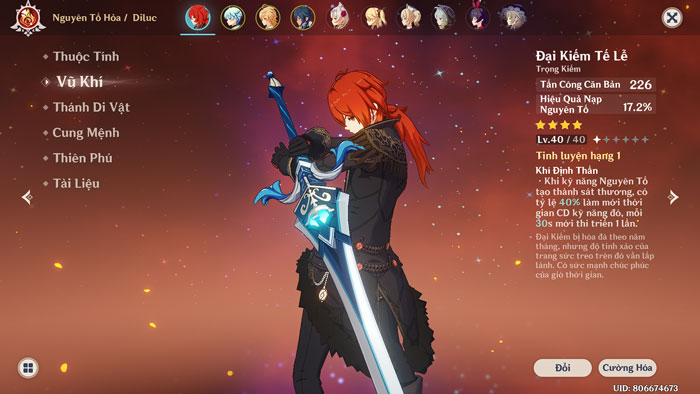 Like other games, if you level up any weapons, they will become more powerful. It's great if you can unlock a 5-star or 4-star weapon, but if you only have a 3-star weapon don't be sad because it's still quite powerful if you level up properly. Click the tab Weapons and choose Upgrade, Using the proposed materials the game provides is the most effective way to level up weapons quickly.
Your weapon will also reach a level that requires important resources and items to be empowered. Now read the search suggestions and research how to find them to increase the power of weapons.
4. Unlock teleport and Idol statues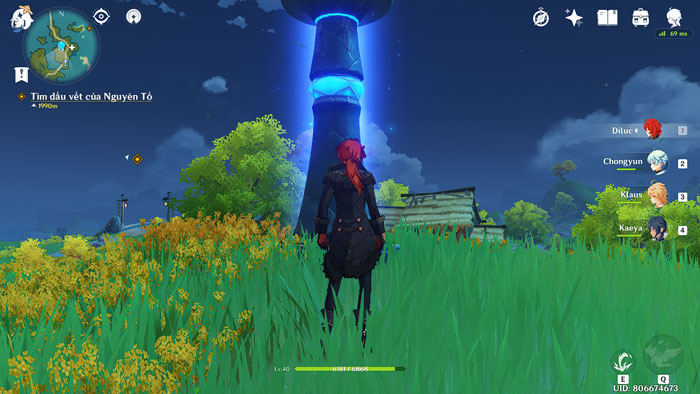 Across the world map, each region has a number of antiques Move and Statue for you to activate. They are on the map even if you haven't activated them yet, so hunting them down is a simple matter. Both will give you XP and the Teleport ability makes the game much more convenient. The statues can even heal your group's wounds.
5. Request, receive the explorer reward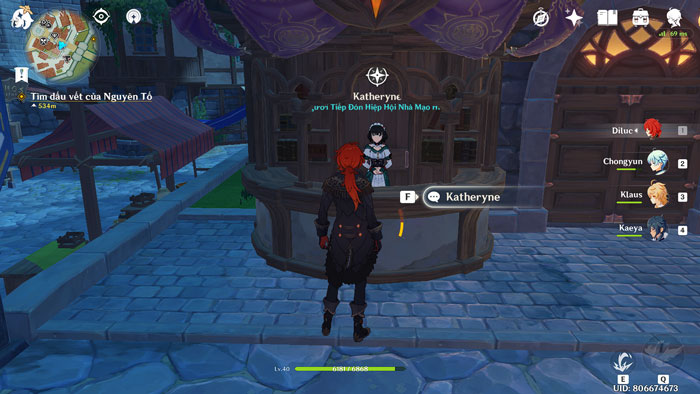 In Mondstadt, There is a provider that offers daily quests – mentioned below – and rewards of Adventure SocietySo you should visit her at least once a day or more if you level up. Every time you level up Risky her – different from each character's level – she will give you some decent resources.
6. Complete daily missions
As well as those rewards, there are different quests that you can complete each day from the Guild. These also offer bonuses and XP, so they're worth the effort.
7. Use elemental attacks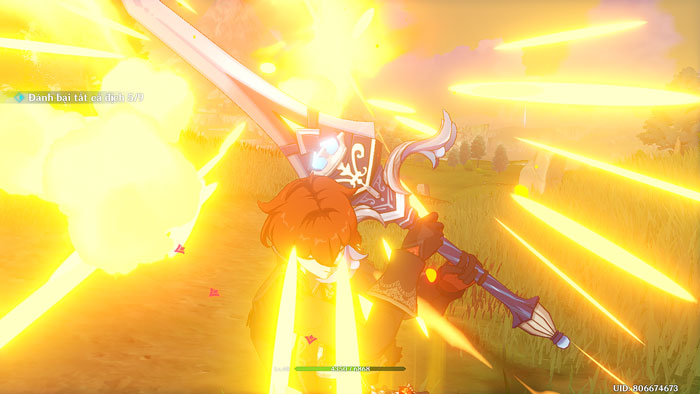 Each hero has its own elemental attack, which is stronger and can damage enemies weaker than them. Combine different elements – use Pyro When it rains, it deals damage Vaporize – maybe even more efficient.
You will achieve the best state of mind with continuous use of your character's main skills. Regularly move through your chosen formation in battle to quickly eliminate elemental attacks, causing constant chain reactions to deal massive damage. That's one reason to build a team of diverse elements.
8. Open the chest
Chests also contain resources, and defeating enemies or solving necessary puzzles also gives a lot of XP. If you find a possible path to treasure chest, try to open it to get the necessary relics and income.
9. Cook and eat food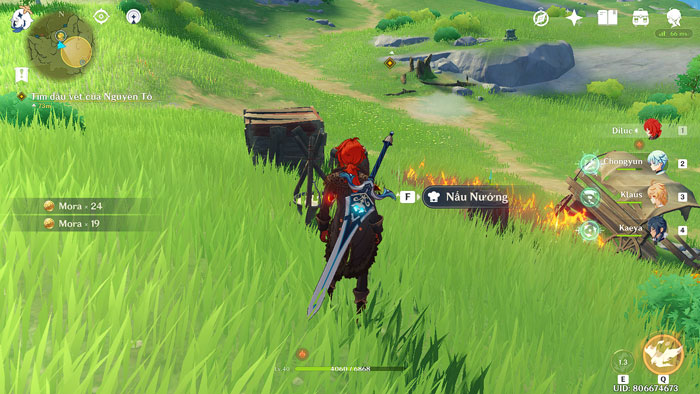 You don't have to cut in Genshin Impact to survive, but the right meal at the right time can really help balance and heal your character.
In addition to the simple HP resonance effects, elemental boosts can gain massive stats for a few minutes at once, potentially giving you the power you need to overcome tough challenges or encounter the boss. You can even use damage-reducing dishes to travel to islands and mountain peaks that you won't have natural stamina to reach.
With all these tips, you will conquer the world Genshin Impact in a short time and very effective. Good luck!
Source link: The tips in Genshin Impact players should absolutely not ignore
– https://emergenceingames.com/