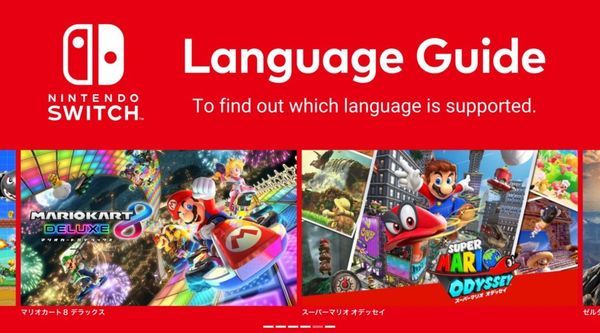 Most Vietnamese gamers are used to using English, so choosing the Switch English game is almost a must when buying. One of the big advantages of the Nintendo Switch is that there is no partitioning. Ie you can Buy Switch tapes anywhere in the world, plug it into your device and you can play it (no matter which region you choose). However, there is still a small barrier: language. Not all games have all the languages ​​of different regions. There are games that support 4, 5 languages, some games are only in Japanese.
When you buy games from shops in Vietnam like nShop, this can be easily overlooked as the shop already sells Switch English games. But if you have a trip to Japan in accordance with the promotional season, or are offered to buy a gift from another country, or you buy directly on eShop of another partition, you need to check the game language before Buy it for sure. For example, Zelda: Breath of the wild has 14 languages ​​to choose from, but Splatoon 2 purchased in Japan only has Japanese.
Finding Switch English games is easier with Nintendo tools
Previously, we could look it up with a long but detailed fan-made list, . Now there is a new way, coming from Nintendo itself. The company has set up a very nice website that assists in defining the languages ​​of a given game to be sold in the Japanese market. The website is neatly laid out and very easy to use. You just need to follow a few simple steps below to know immediately if it is an English Switch game or not.
On the new page, you will see avatars of the game neatly lined up below, you can choose to select only Nintendo releases or all games. The Search box is also designed with a large, eye-catching design for you to type in the name of the game you want to find, enter the results immediately. When searching with pre-made tags, you can click to find relevant results.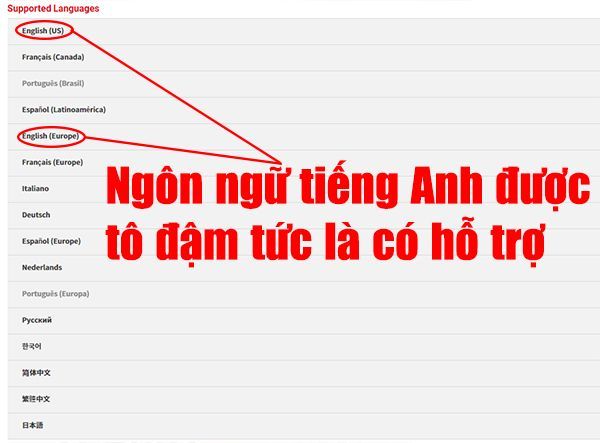 When you click on a game, its information will be displayed. The above is to determine whether the game has a tape version, digital or not, then the trailer series, and below are the selectable languages ​​in the game. This is exactly what we want to test. If it is an English Switch game it will have bold English (US) text. This website even defines English as American (English (US)) or English European (English (Europe))..
Besides it also shows basic game information such as the game modes, the number of players in each mode, genre, whether or not Nintendo Switch Online is needed … very convenient.
Note: The website only lists games that have been and will be released in the Japanese market. So some games won't be found on this one. At that time, you will need an updated fan list as shown above.


Source link: The second way test English game Switch
– https://emergenceingames.com/