The biggest game award ceremony of the year – The Game Award 2018 has ended for a while, but there are a series of newly introduced games that promise to overwhelm the gaming community in 2019.
At this year's awards ceremony, the survival and exploration game segment will continue to receive a new game from Obsidian – a famous developer with 2 titles Fallout: New Vegas and Star Wars: Knight of the Old Republic II. To be The Outer World, an action role-playing adventure adventure game. The game's trailer takes players into an extraterrestrial fantasy world that evokes a lot of curiosity and excitement with a beautiful and colorful graphic background. Let's take a look at the trailer!
According to the introduction, the scale of the cosmic world in The Outer World is not as huge as Mass Effect, a famous EA game, but gamers will be able to sit on a spaceship freely to explore the vast solar system. In the process of testing the game, gamers can only explore a small part of the vast solar system, but from the process of testing the game, it can be seen that the space design of the game is extremely delicate and technical. The skill is very worthy for gamers to choose to play for a long time, and at the same time, it clearly shows the diversification in the terrain of each area on the game.
​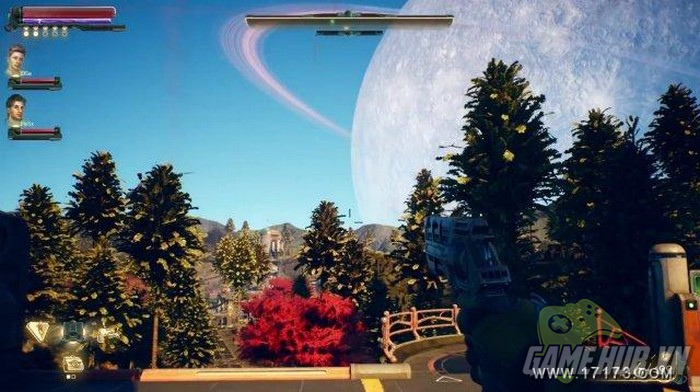 ​
In this game design, gamers who start playing will enter a galaxy called Halcyon and another planet farthest from Earth in the solar system, but on which there are people. These two planets have different properties, one is famous for its wonders of science and technology and great architecture, and the other is a wild place with the residence of a series of aliens. Scary giant monster. After humans stepped on this planetary system, it was discovered that only one of these two planets was habitable, which eventually led to this strange phenomenon. In addition to the two large planets, gamers can explore a few satellites, small planets and space stations in them.
​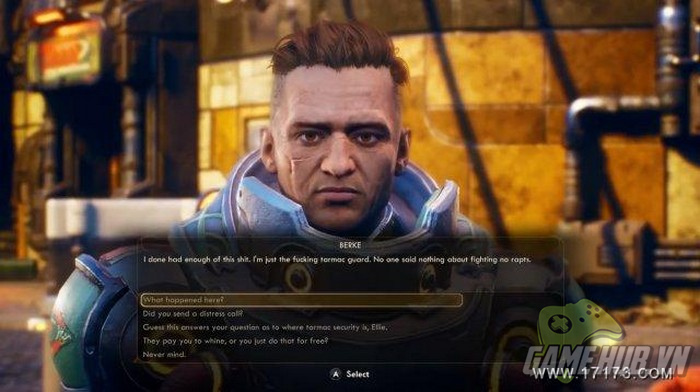 ​
Next, according to the introduction of gamers who participated in the previous beta, during the game, gamers will feel like they are adventuring and completing tasks in many different ways in Fallout or Fallout. Mass Effect, for example, gamers can use their speaking talent to fight unnecessary conflicts, or can run away somewhere to escape the battle taking place on that planet. . And gamers who are determined to stay alive with enemies on them can also use an ability to help slow down time that is "tactical time dilation". This is a special ability that helps gamers slow down time so they can understand more about the enemy as well as other information, and can also conduct attacks or create obstacles for the enemy.
​
The Outer World promises to be the next thrilling game after its senior Fallout, which is scheduled to launch in 2019 on PS4, Xbox and Steam platforms. Interested gamers should pay attention!
Source link: The Outer World – The killer of the legendary Fallout series is this?
– Emergenceingames.com