With many events as well as updates taking place in recent times, the number of gamers Free Fire survival shooter has increased quite a lot. Besides that is the drasticness of Garena in removing hacked accounts, it seems Free Fire game Are showing signs of revival when receiving a lot of attention Vietnamese gamers. In the article below, EmergenceInGame will introduce to you list of the best long-range rifles, the most effective in Garena Free Fire.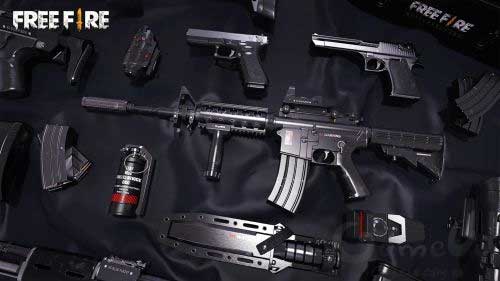 In 1 FPS game Then the selection of the right gun is essential for any player. It is crucial to win against opponents on the battlefield. Moreover, the battles in survival shooter it mainly takes place at a medium distance, choosing a good weapon is even more important. Therefore, the list below will mainly be AR assault rifles – Assault Rifles, you can completely recognize them in any fighting game Come on.
1. SCAR gun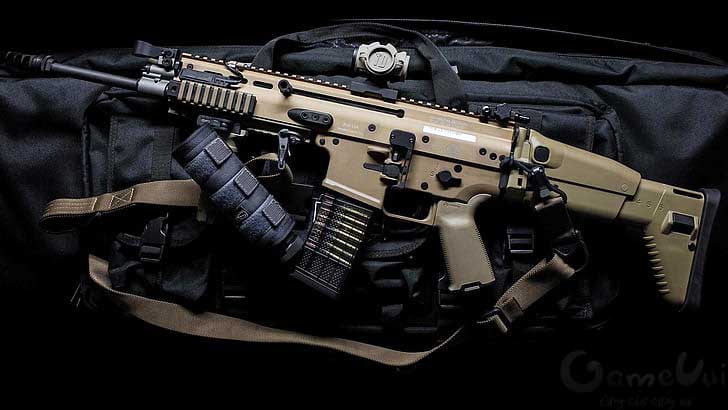 Damage: 53
Range: 60
Accuracy: 42
Rate of fire: 61
Reload speed: 41
For New to Free Fire This seems like a better choice. Why? Scar rifle owns a fast rate of fire, low recoil, accurate and enough damage if you want to finish off any other gunman at a close or medium distance. If it is fitted with the right accessories, it will definitely become a monster in the late game runs.
2. FAMAS gun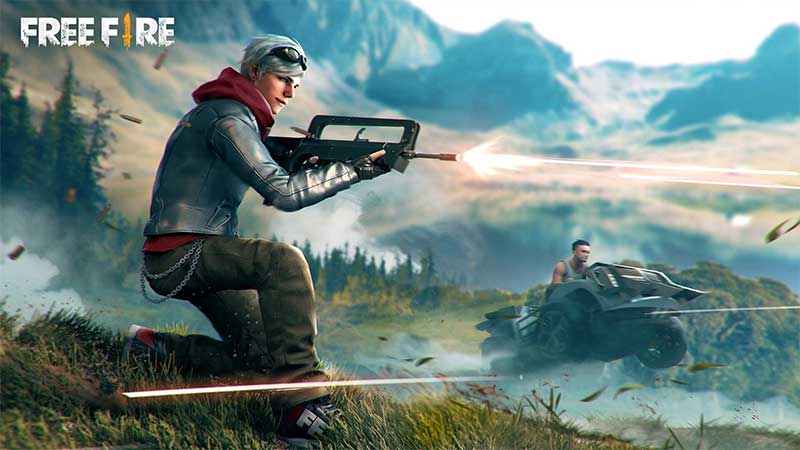 Damage: 53
Range: 70
Accuracy: 54
Rate of fire: 37
Reload speed: 69
Perhaps the biggest difference of the Famas is in it Burst shot mode (3 rounds 1 shot, can not be fired automatically), however it is more prominent in range as well as very high accuracy, besides the reload speed can be said to be "lightning fast". This helps players who own a Famas become a true assassin at a long distance, but when fighting near, we just need to be a little careful.
3. M4A1 rifle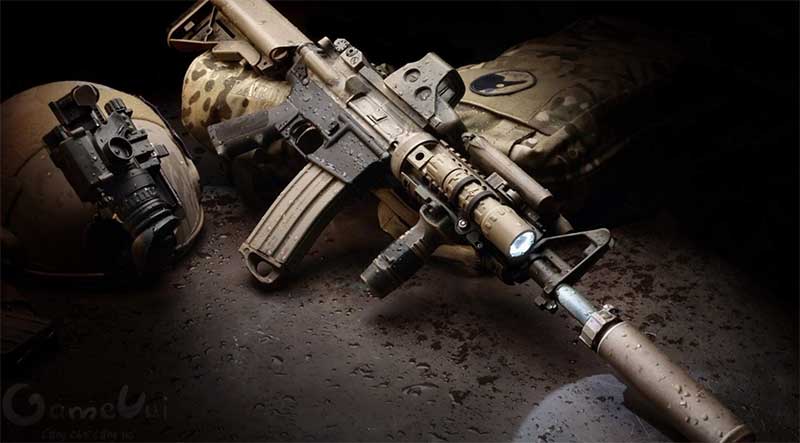 Damage: 53
Range: 77
Accuracy: 54
Rate of fire: 56
Reload speed: 48
Long range is probably the most prominent feature of M4A1 if compared to any rifle that has appeared in Free Fire. And one thing is for sure that this is the most used rifle whether the player is novice or professional. The rate of fire is moderate but is compensated by the amount of damage and accuracy, with additional accessories, you can easily defeat the enemy even at any distance!
4. AK47 rifle
Damage: 61
Range: 72
Accuracy: 41
Rate of fire: 56
Reload speed: 41
AK rifles which is famous for its great damage and range is not inferior to other AR guns. However, the most difficult point when using the AK47 is in recoil is too high, so the user has to shoot in style Click each pill, or 2 – 3 tablets 1 time Shoot to avoid the bullets flying incorrectly. This is really difficult for new players, but once you get used to the feeling of holding AK47, no one will be able to beat you on Free Fire battlefield.
5. The Groza gun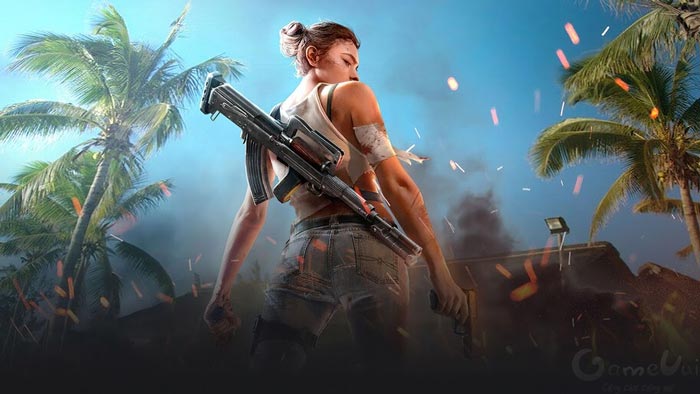 Damage: 61
Range: 75
Accuracy: 54
Rate of fire: 56
Reload speed: 48
Many argued that Groza is a gun too superior in Free Fire game as it brings together the advantages of all AR rifle is different in the game, and Groza's only downside is the reload time is too long.
See more:
6. Kar98 sight gun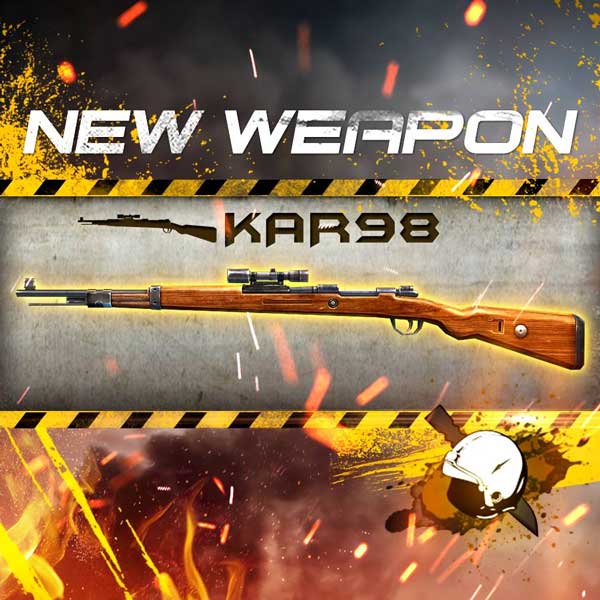 Damage: 90
Range: 84
Accuracy: 90
Rate of fire: 27
Reload speed: 55
With sniper rifles, perhaps without saying too much, and the Kar98 is the easiest rifle to loot on the Free Fire map. The ability to deal damage, range and accuracy is almost absolute, perhaps Kar98 is behind AWM. To increase the power of Kar98, it is okay for players to install accessories.
7. The AWM sniper gun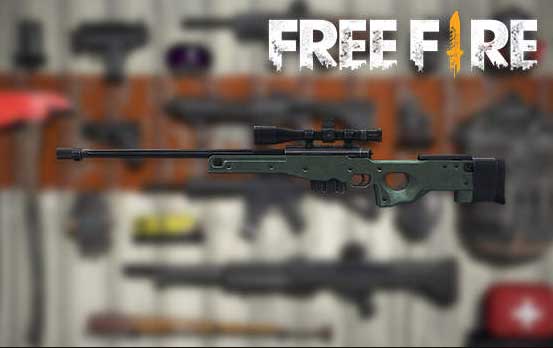 Damage: 90
Range: 91
Accuracy: 90
Rate of fire: 27
Reload speed: 34
It is not natural that AWM is associated with the mark Sniper rifle king. In terms of indexes AWM just over Kar98 at base damage and range, but AWM has magical "1 shot 1 kill" phases, and is easier to headshot than any. the Sniper gun any in Free Fire game.
Source link: The best ranged guns in Garena Free Fire
– https://emergenceingames.com/