Currently, there are many free games on Roblox, among them Blox Fruit is a great game that you can play and use Code Blox Fruit March 2023, get a lot of buffs to help you level up quickly.
With the complete list of Giftcode Blox Fruits March 2023, you can use them and get Free Beli, EXP points or a character reset item. These are very important and necessary items for Blox Fruit Roblox gamers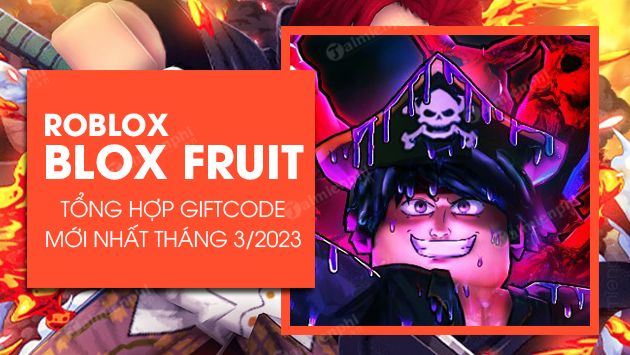 Summary of Code Blox Fruit update March 18, 2023
I. Latest Blox Fruit Code List
1. Code Blox Fruit in March 2023 Receive Exclusive Gifts
CODE 1: NOOB_REFUND
CODE 2: SUB2GAMERROBOT_RESET1
CODE 3: kittgaming
CODE 4: Sub2Fer999
CODE 5: Enyu_is_Pro
CODE 6: Magicbus
CODE 7: JCWK
CODE 8: Starcodeheo
CODE 9: Bluxxy
CODE 10: fudd10_v2
CODE 11: FUDD10
CODE 12: BIGNEWS
CODE 13: THEGREATACE
CODE 14: SUB2GAMERROBOT_EXP1
CODE 15: Sub2OfficialNoobie
CODE 16: StrawHatMaine
CODE 17: SUB2NOOBMASTER123
CODE 18: Sub2UncleKizaru
CODE 19: Sub2Daigrock
CODE 20: Axiore
CODE 21: TantaiGaming
2. Blox Fruit Gift Code February 2023 Expired (Unusable)
– TY_FOR_WATCHING
– GAMEROBOT_YT
– SUB2GAMERROBOT_RESET1
– GAMER_ROBOT_1 CODE
– SUBGAMERROBOT_RESET
– ADMINGIVEAWAY
– RESET_5BACK
– EXP_5B
– 3BVISITS
– UPD16
– 1MLIKES_RESET
– 2BILLION
– THIRDSEA
– UPD15
– UPD14
– ShutDownFix2
– 1BILLION
– XMASEXP
– XMASRESET
– UPDATE11
– POINTSRESET
– UPDATE10
– CONTROL
II. How to Enter Code Blox Fruit March 2023 Fastest
Step 1: Log in to the game Blox Fruit, click Twitter icons.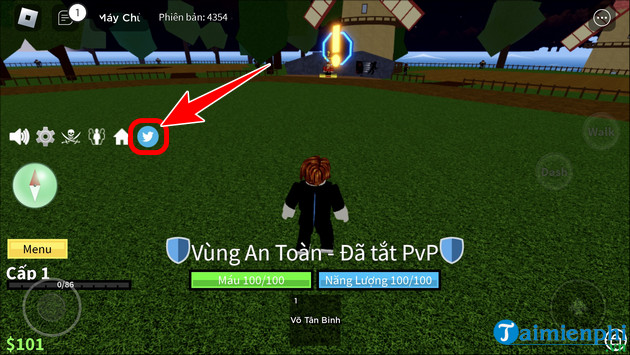 Step 2: Import Code Blox Fruit March 2023 in the empty box => press Try to redeem Blox Fruit gift code March 2023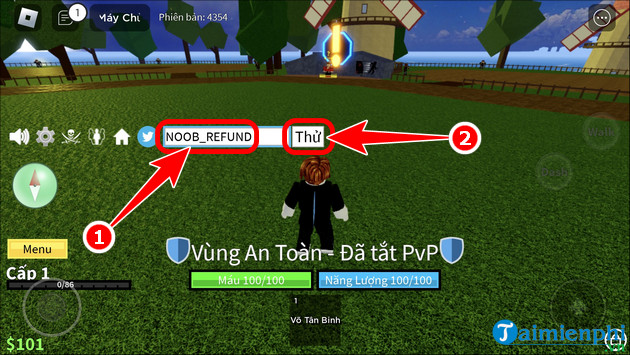 Step 3: If the system shows a message Success! That means you have successfully redeemed Giftcode Blox Fruit in March 2023.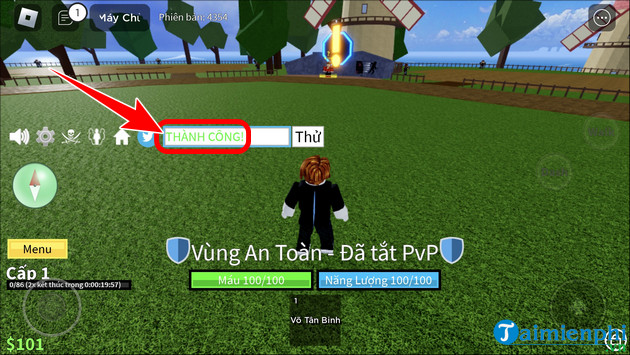 III. How to Get the New March 2023 Blox Fruit Code
In case you change it all Code Blox Fruit, you can hunt for more Blox Fruit Roblox CODE GAMEs completely free, and are broadcast monthly at the Discord server or on the fan page at Twitter. At the same time, you can also update new information about the game, bug fixes for Blox Fruit Roblox
– Discord: discord.com/invite/bloxfruits
– Twitter: twitter.com/BloxFruits
IV. Some Frequently Asked Questions About Code Blox Fruit 3/2023
1. How Many Times Can You Use The Latest Code Blox Fruit March 2023?
– Each Blox Fruit Giftcode can only be used once and cannot be reused. If you use the previous code successfully, try another gift code to receive the gift.
2. Code Blox Fruit March 2023 Used How Long ?
– The Blox Fruit Roblox Codes usually have a certain duration of use and can change over time depending on the publisher. You should update and check if the gift code is still valid before entering the code into the game.
3. Why change Code Blox Fruit March 2023 Failed?
https://thuthuat.Emergenceingames.com/code-blox-fruit-thang-3-2023-75278n.aspx
– This case only happens when you enter the wrong uppercase or lowercase characters, digits on the code. Please pay attention and enter correctly to receive limited gifts from NPH.
Related keywords:
Latest Blox Fruit Code
Giftcode Blox Fruit, how to get and enter Code Blox Fruit,

Source link: Summary of the latest Code Blox Fruit March 2023, Code Blox Fruit update 18
– https://emergenceingames.com/