Owning two devices, Laptop and Nintendo Switch, brings maximum convenience to the life of a gamer on the go. But the question is whether it is possible to connect the Nintendo Switch to the Laptop? Today let's find out and nShop together "puzzle" About the question above, which has been asked the most in the past time!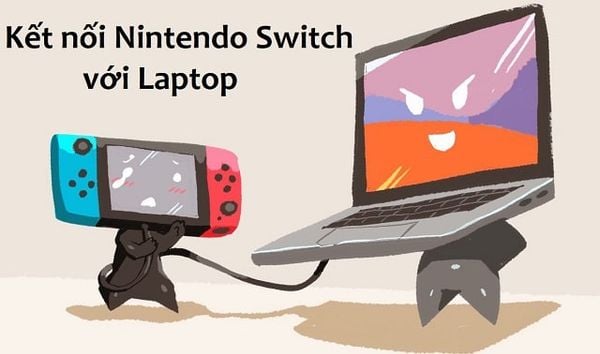 Is there a way to connect Nintendo Switch to Laptop, Macbook via HDMI?
Condolences to you that the answer is that there is no way to connect your Nintendo Switch to a Laptop or Macbook via HDMI except for the fact that you have to buy the Capture Card. (See below What is Capture Card?) combined with USB-C to HDMI, USB3.0, USB-C Transfer Adapter.
Why can't I connect to my Switch when my laptop also has an HDMI port?
The explanation for not connecting the Switch to this laptop screen is because all the HDMI ports on the Laptop or Macbook are HDMI Output. (Export) not HDMI Input (Import). Therefore, this port is only responsible for outputting pictures from the Laptop to another screen, not the function of receiving image signals from other devices and outputting images.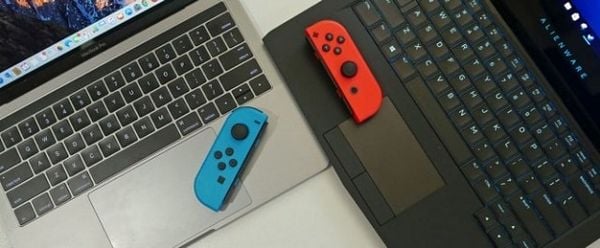 To put it simply, the Nintendo Switch has HDMI Out and the Laptop is also HDMI Out. Out cannot go with Out just like In cannot go with In (For example connecting HDMI cables between 2 TVs together does not bring any effect.).
So won't there be any chance to play Nintendo Switch games on the Laptop screen? How do I see people doing it?
The way is not without. Often people say something that cannot be solved with money can be solved with … lots of money. The question is, do you feel it is worth it? In fact, you see some people connecting Nintendo Switch to gaming laptops because they use Capture Card! Connecting a Nintendo Switch to a Laptop is impossible, what is Capture Card? "God" so?
What is Capture Card?
A capture card is a capture and recording device that enables streamers to share the images they are playing with their viewers. The principle of Capture card operation is simply to capture the video signal from the player and then convert it to video format to a computer.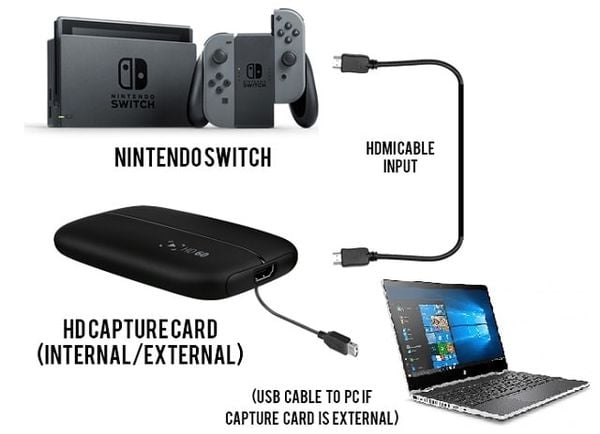 Due to the very low latency you will see most of the players playing games via the Capture Card when connecting the Nintendo Switch to the Laptop almost playing directly. A typical example is the nShop team doing the video games above channel Youtube Game nShop then use the device Avermedia Portable can play and comment directly, then re-edit into video review, game introduction.
Solution and convenience
As you can see, connecting the Nintendo Switch to the Laptop now requires "stubborn" accessories such as Capture Card, HDMI, Ac adapter for Switch, USB-C to HDMI switch … lose the mobility of Nintendo Switch. Buying portable monitors to reconnect is even more costly and "stubborn" more.
Therefore, except that you need to like to play and save the video for later editing on social networks, it is advisable not to try to follow. Hopefully this small article will be useful for you who are looking for a solution to connect Nintendo Switch to Laptop – Macbook full of concerns!


Source link: Solution: Connecting Nintendo Switch to Laptop or not?
– https://emergenceingames.com/