Equip Mythic – New Myths, added skins, reworked the Equipment Shop
In Riot's latest move, a video about 8 minutes long of the channel YouTube League Of Legends titled: Item System Update and Game-Ruining Behavior | Riot Pls (roughly translated as: Riot please upgrade the item system and punish the game destructive actions), the game maker League of Legends has also revealed to players a series of new equipment, item systems New skins, new skins, new skins … before the 2021 LOL season begins. Let's take a look at those changes in the article below of EmergenceInGame offline!
Jessica 'Safelocked' Male – Product Manager in charge of LOL game reveals about the changes Riot will apply in upcoming League of Legends 2021
1. New Ornn and Skarner outfits
Here are some pictures extracted from the video of the new Skin outfit for Ornn and Skarner: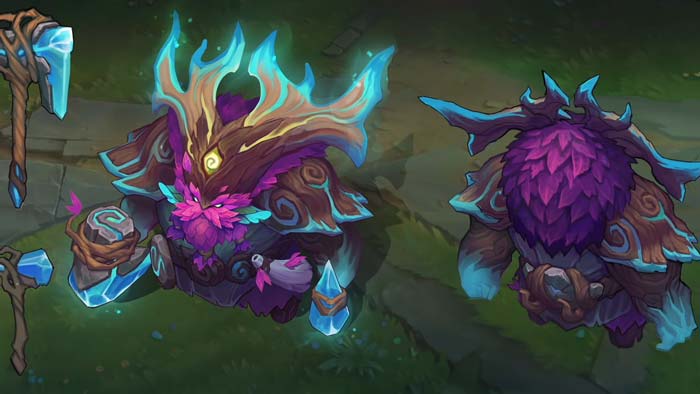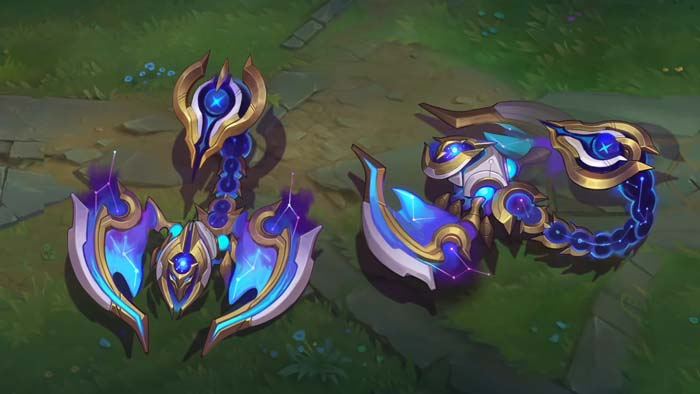 2. Suggestions of equipment will be smarter, constantly updated to match the game meta
In this move, Riot will actively change the equipment suggestion to match the current game meta. More specifically, when facing a certain opponent, the shop in the shop is also available with recommended equipment depending on the analysis of the data, the data of the matches that took place.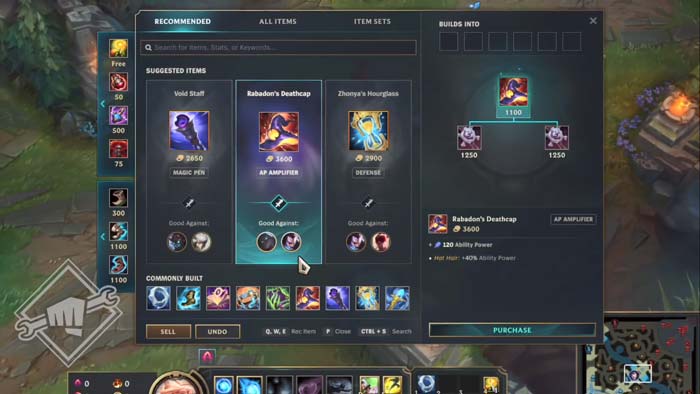 3. Most Notable Equipment Level – Mythic
This can be considered the biggest change of the upcoming update, the equipment will be increased by 1 more rank. That is Mythic level with great power, at the same time each character can only buy 1 Mythic item never mind.
At this point, Riot is only revealing 5 equipped with Mythic level, and somehow all of them all belong to Gunners?
The first Mythic item – Crimson Shieldbow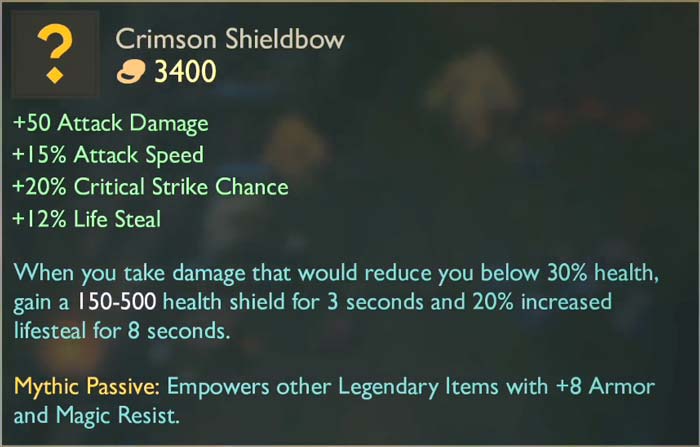 Basic metrics:
+ 50 damage
+ 15% attack speed
+ 20% critical chance
+ 12% lifesteal
When attacked and 30% less health will instantly gain a 150-500 health shield for 3 seconds, and an additional 20% lifesteal for 8 seconds.
Crimson Shieldbow's passive:
Instantly enhances Legendary equipment with 8 additional armor and magic armor.
Galeforce 2nd Mythology Equipment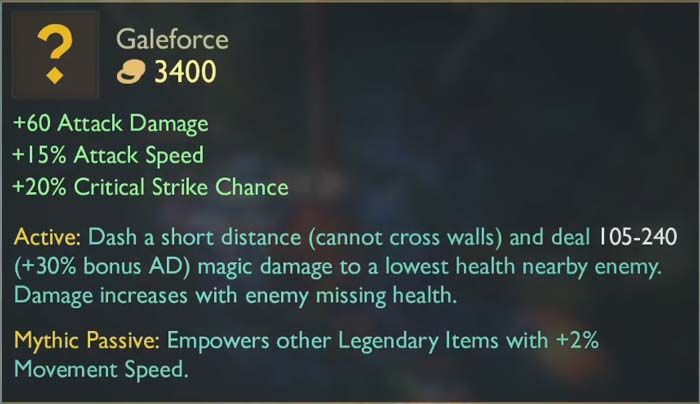 Basic metrics:
+60 damage
+ 15% attack speed
+ 20% critical chance
When used, it will allow the champion to dash for a short distance (unable to dash through walls) and deal 105 – 240 (+ 30% bonus damage) bonus magic damage to the closest and low health enemies. And this damage will increase with the lower the health the enemy.
Passive of Galeforce:
Empowering other Legendary items increases movement speed by 2%
3rd Mythical Equipment – Behemoth Slayer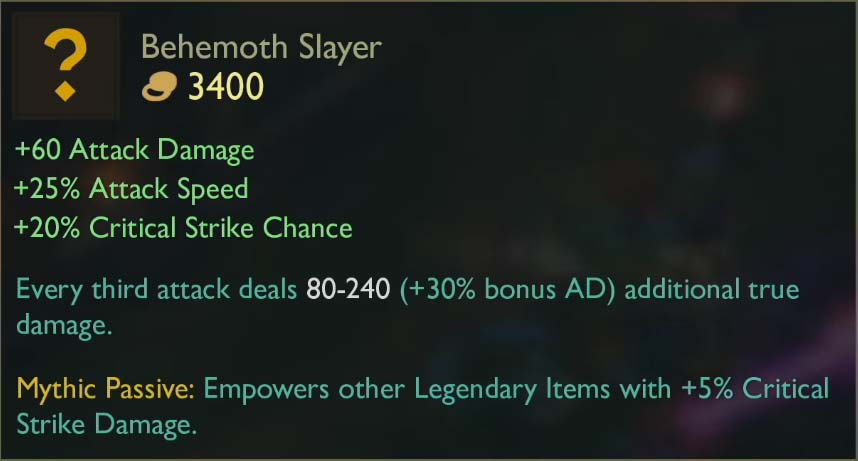 Basic metrics:
+60 damage
+ 25% attack speed
+ 20% critical chance
Every 3rd attack will instantly deal 80 – 240 (+ 30% bonus damage) true damage to the enemy.
Behemoth Slayer's passive
Empower Legendary equipment with 5% crit chance.
4. New item for Gladiators to deal magic damage
Cursed Demonhelm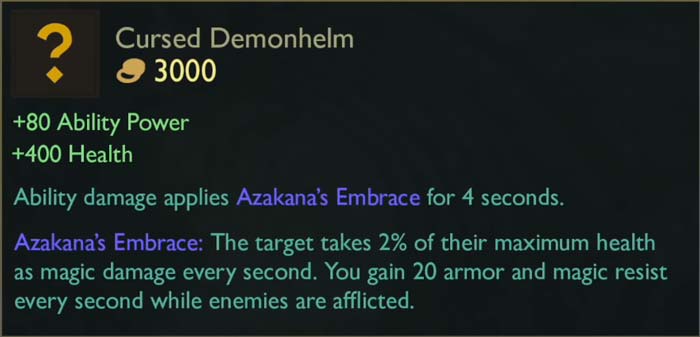 Basic metrics:
+80 magic damage
+400 health
Ability to inflict Azakana's Embrace effect over 4 seconds: the target will take damage equal to 2% of their maximum health. At the same time, the champion equipped with Cursed Demonhelm will receive 20 armor and magic armor per second when the opponent is affected.
Source link: Riot suddenly introduced a series of changes, equipment, new Skin for League season 2021
– https://emergenceingames.com/