Remastered and Remake are not too new concepts in today's gaming field, especially when the age of this industry has gone through several decades of great changes in technology – graphics – sound. Final Fantasy VII Remake, Modern Warfare Remastered, Final Fantasy VIII Remastered … So what is Remastered and is it similar to a remake? Let's find out things together!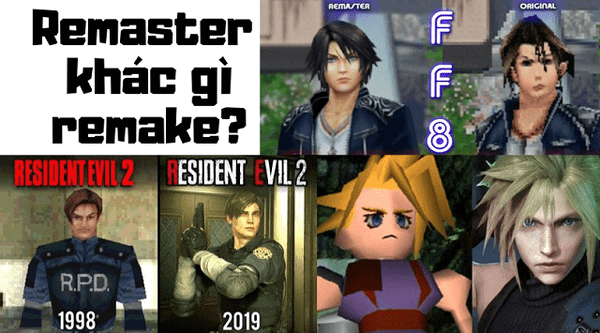 What is Remastered version?
Remastered is a concept that is combined between the two letters re and mastering in English. Understandably, the completion of the game includes sounds, images, movement and controls have been reworked to better match the new system. The most common are games on older systems that are on next-gen like PS3 games ported to PS4.
Due to the final editing only and towards player communication, the image will not change much. You only see a sharper image, sometimes slightly tweaked textures, smoke, dust, fire but overall … ugly compared to new games!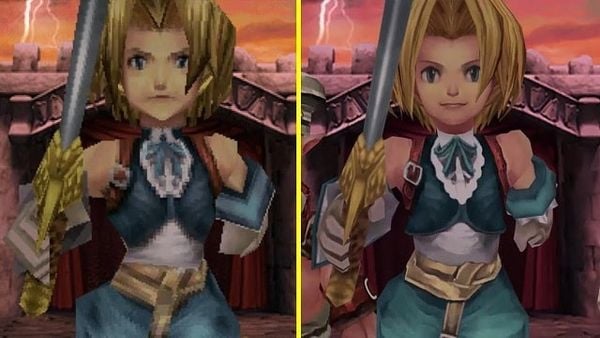 A Remaster game will often include remaster and ed text such as Final Fantasy X Remastered, but others will not be like Uncharted: The Nathan Drake Collection, Dark Souls II: Scholar of the First Sin …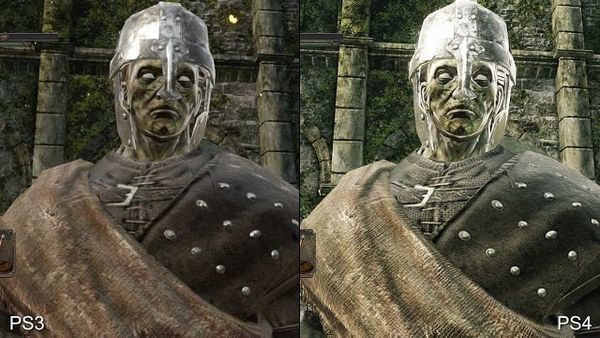 Game series of Square-Enix remastered so much that gamers are fed up with PS1 titles that are now too bad to enjoy, but because the process does not take much time, low costs – high profits, game companies often choose the method. it's France. Particularly, some big games like Final Fantasy VII are expected by a large number of people, the new company will remake!
So what is remake again? Is it the same as Remastered?
Remake is actually simpler than the concept of remastered because it can literally be understood as its name: Damn it all over again! A remake of a game normally retains only the character's character and the game's plot. The rest of the developer will do everything from AZ under a completely new game engine to ensure that the game when released is 100% consistent with modern trends.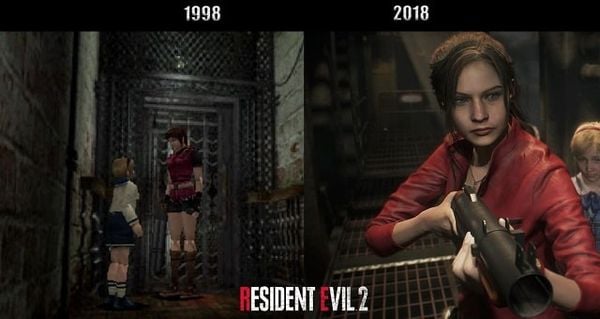 Remake titles like Resident Evil 2, Final Fantasy 7, Story of Seasons: friends of mineral town (remake from Harvest Moon: friends of mineral town)… you will see the game's graphics change very … "dizziness" compared to the original version. Even some remakes have better graphics than current games. Remaking a game takes a lot longer than remastering, so normally if a large fan base that wants to remake cannot be ensured, few developers will remake the game.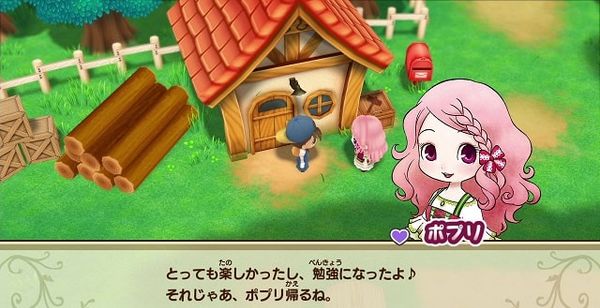 A little note is that these 2 concepts are different from reboot! Reboot is almost like a remake – that is, the developer will remake the game from AZ but will rework the gameplay and essence to re-launch the series when its age is too high and quality is deteriorating.
So through this article you know the difference between the two versions and easier to imagine when buying a game or reading the news about this game A remake, game B that remaster. Hopefully this article will be useful to you – if you have more questions about the versions and sub-names like Legacy Editon, Gold Edition, GOTY Editon … don't hesitate to leave a comment below or click on the chat box. advise nShop to answer for you!
> See also: What is DLC? Does buying PS4 and Nintendo Switch games need to buy DLC?


Source link: Remastered and Remake, 2 gamers headache concepts and how to distinguish them!
– https://emergenceingames.com/