Nowadays there are many young people who like to stay up at night, the result of this is being tired and sluggish when waking up the next morning. I'm sure many of us have regretted this and decided to go to bed early, but will continue to repeat this bad habit that very night. Staying up late is harmful to health, let alone staying up late to play games.​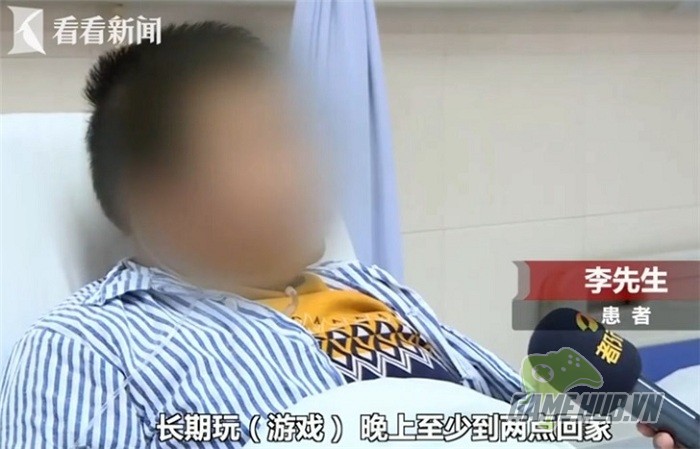 ​
Recently in China, a man named Li was hospitalized due to heart failure, it is known that the cause of the disease is because Li often plays games all night and only rests when it is already morning. Li is a resident of Trường Sa city, Hunan province (China), 31 years old this year, has a habit of smoking, high blood pressure, and often stays up at night playing games. According to Ly's share, he only went to bed when it was around 23:00 in the morning. Recently, he often felt chest tightness and had a dry cough, so he went to the central hospital in Trường Sa for a checkup.
After the examination, Li was diagnosed with heart failure, the doctor said that Li's heart was enlarged, the heart muscle thickened, the function of the heart decreased to only about 35%, not half as much as a normal person. The doctor also said that this disease is very dangerous, when it develops, it can make the patient lose consciousness within an hour, the heart stops beating suddenly.​
​
In recent years, the age of people with sudden death is showing signs of rejuvenation, cardiovascular disease is one of the main causes of this sudden death. This is also a wake-up call for young people, who should have a reasonable and healthy lifestyle, should limit alcohol, tobacco, should not use phones, play games too late and during the night. low-light conditions.​
Source link: Regularly playing games all night, male gamers are hospitalized because of a 65% decrease in heart function
– Emergenceingames.com