Recently, the Chinese government established a special committee to examine the content and ethical issues of titles. online games now, and immediately this committee has put a series of 20 games on the list to discuss. In which, there are 11 games that are 'on the horizon' that violate the standards set by this committee, such as PUBG or League of Ledgend. PUBG has elements that are too violent, and in League of Ledgend, there are collective brawls, these games have to be modified before they can reach players.​
game-pubg-lmht-so-gay-3.jpg" class="lazy bbCodeImage LbImage" alt="[​IMG]"/>
​
However, Tencent – ​​the publisher of League of Ledgend in China, the developer of two games PUBG Mobile denied this information from the media, Tencent shared, in the list of games discussed by the evaluation committee, they have nothing to do with the company.
Currently, China is very close to game content, especially games for minors under 18 years old. That's why Tencent recently had to take many measures to prevent minors from being allowed to children. Falling into online games, such as facial recognition systems, only allow people under 18 to play games for less than 2 hours/day, if they exceed this amount of time, players will be forced to go offline. Not long ago, Vuong Nguyen – one of the members of the group TFBoys was also forced to go offline when playing the game beyond the allowed time, even though it was only a day away from his 18th birthday. stop.​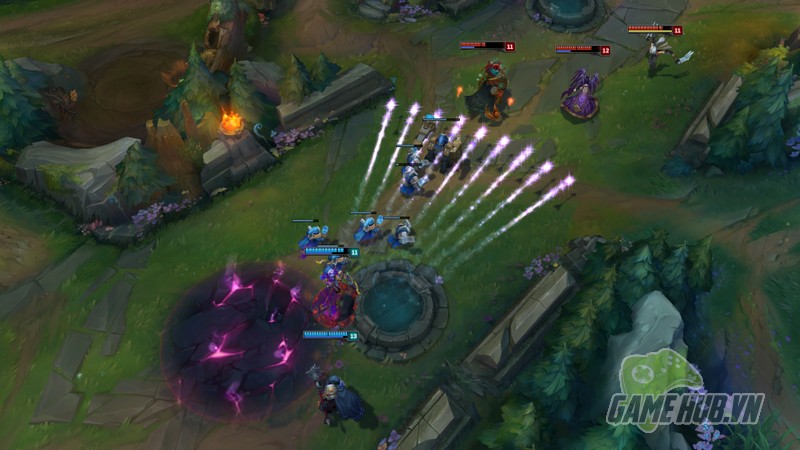 ​
It is known that through a thorough review process, this committee decided that 11 games must be revised to remove infringing details, and at the same time did not approve the remaining 9 games. This news has caused a stir in the Chinese gaming industry, many game developers and analysts have expressed no knowledge of the establishment of this committee. Currently, the biggest concern of these companies is, what the specific criteria of this committee includes and which games will be subject to the committee's review, but things are still very vague. lake.​
Experts also expressed that they agree to set up a committee to examine the content of online games, but the ethical standards are not the same as those in the law but are subjective, so it is important. rather than setting a fair standard, building a hierarchy of games rather than equating all to the same standard.​
Source link: PUBG and League of Legends were simultaneously "touched"
– Emergenceingames.com