The good news for Apple believers is that today PS4 controllers officially support iPhone and iPad through iOS 13 and the latest iPadOS operating system. The way to connect is extremely simple like Android phones and tablets. Now to play games on Apple devices you no longer have to "freak" with non-branded controllers, poor quality mobile handsets as Sony also announced that it will support the maximum iOS and iPadOS team to perfect gaming on iPhone, iPad through Dualshock 4!
Simple way to connect PS4 controllers on iPhone, iPad running iOS 13 and iPadOS is extremely simple
Although the way to connect the PS4 controller to the iPhone and iPad is quite simple, but it does not look like a PC or PS4 – plug and play – but you need to do a few small steps below. nShop would like to share back to gamers who are in the process of discovering to save less time and effort!
Step 1: Make sure your iPad / iPhone is running the latest operating system (iOS 13 for iPhone and iPadOS for iPad tablets).
Step 2:On the PS4 – Dualshock 4 controller, press and hold 2 buttons at the same time | Share | and | PS | until the handle LED blinks continuously to indicate that the device is in progress. Note that the button | PS | is the button between two analog sticks with the Playstation icon, many of you do not play PS4 so it is easy to misunderstand this is just a Logo, not a button.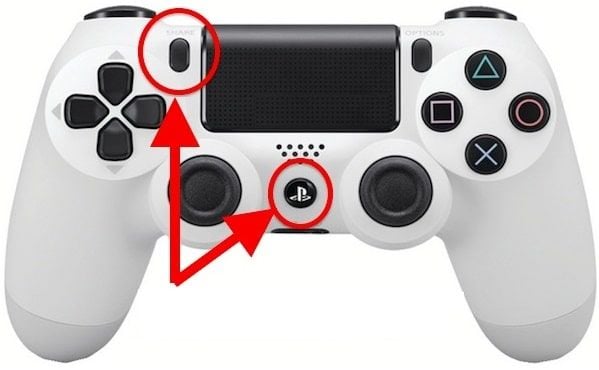 Step 3: On your iPhone / iPad Setting > Bluetooth > It sure is on On > Look down section Other Devices see device named Dualshock 4 Wireless Controller… > Click on that & the PS4 controller will automatically connect with your phone / tablet.
Now you can enter the game and play it! Encouraging add-ons makes it easier for you to play Dualshock 4 on iPhone PS4 controller mounts to support Mobile gaming – It will be much more convenient and more comfortable.
How to disconnect the PS4 controller from the iPhone / iPad
After playing the game, if you want to disconnect Dualshock handle 4 With your phone / tablet to save battery power, the fastest way is to turn off the Bluetooth of the device. However, if you still use other devices like Airpods, Apple Watch or other devices using bluetooth, it will be inconvenient because it also turns off the other devices. Hence another more convenient way of connecting the controller is:
On the iPhone / iPad screen, swipe to open Control Center
Pressing on the Bluetooth icon will appear a list of connected devices – including Dualshock 4 Wireless Controller > Click on and turn it off. At this point only the Dualshock 4 controller is disconnected.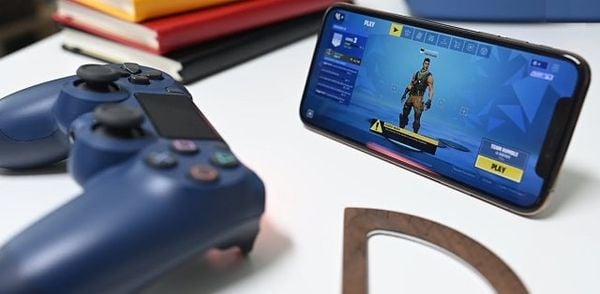 Maybe you are interested: How to check genuine Dualshock 4 controller
As you can see, connecting the Dualshock 4 controller to devices running iOS 13 and iPadOS is quite simple. In addition, the PS4 controller is currently the most popular controller for game developers, well supported, with genuine Sony Vietnam, so now when buying a mobile controller to play PUBG, Fornite, League … you have a better choice of unknown, poor quality no name types on the market!


Source link: PS4 Controller officially supports iOS and iPadOS – Simple connection!
– https://emergenceingames.com/