Point Blank: Strike was recently released globally, exactly on October 26, 2017, the FPS super product on the Mobile platform was officially detonated. Right from the time of launch, many players immediately downloaded this game, not to mention the number of more than 1 million players who registered early. Point Blank: Strike before.
​
​
emergenceingames.com/wp-content/uploads/2023/02/gamehubvn-pbs-5-trieu-luot-tai-1.jpg" class="lazy bbCodeImage LbImage" alt='[​IMG]'/>​
Meanwhile, at the Philippine server that was opened early, the number of players has reached 1.6 million. The "army" from Indonesia also contributed a figure of 20,000 players. Within 12 days of its global launch, this legendary FPS game has been over 5 million downloads. Of course, this is undeniable proof that there are many players who love this game.
​
​
As a tribute to my gamers, Nexon prepared a special gift! Each player will receive a Special Crate Supply and 500 Gems. A small gift to give to the Point Blank: Strike gaming community around the world. The enthusiasm of the players seems to have melted away the pressure on the shoulders of the Nexon operation team to bring an attractive FPS game. Those who have been, are and will try to make Point Blank: Strike even better with new features.
​
​
Of course, Point Blank: Strike will increasingly be added with new content, and at the same time improve the service quality so that this game can satisfy its gamers. All information about Point Blank: Strike, gamers can refer to the homepage: http://pbs.nexon.com/vn and download games at https://i.nx.com/3wc.
​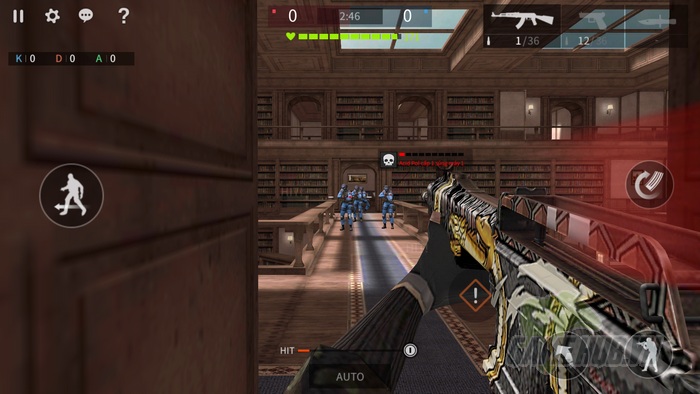 ​
Point Blank: Strike is a first-person shooter (FPS) mobile game published by Nexon. Adapted from the hit PC version developed by Zepetto – the developer who made the hit brand Point Blank. First released in 2008 on PC, Point Blank gained a lot of attention from the gaming community thanks to the growing trend of FPS Online at that time and a bold gameplay of "robbery scenes", creating momentum. for encroaching into many different markets such as Thailand, Indonesia, Russia, USA…
​
​
Source link: Point Blank: Strike hits 5 million downloads worldwide
– Emergenceingames.com