If you have just bought a PS4 so you do not know or ignore the extremely cool application of Sony on the Appstore / Google Play which is the Playstation App, then it is a pity. This is one of the utilities that any PS4 user should download and use right on his phone to optimize PSN account management. Today, nShop will re-share with you the usage as well as good tips of this genuine application!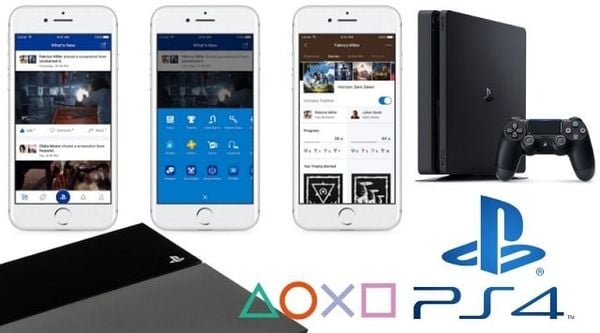 What is the Playstation App and where to download it?
Playstation App is a free mobile application by itself Playstation Mobile Inc (Subsidiary of Sony) Developed and posted on Appstore / Google Play with the aim of helping gamers increase the game shopping experience, manage PSN account, interact with friends as well as many other useful features. In addition, this application is also targeted by the company as a social network for gamers like Facebook through:
Make friend
Share your status, trophy
Like
Comment
New Feed with news from friends as well as game publishers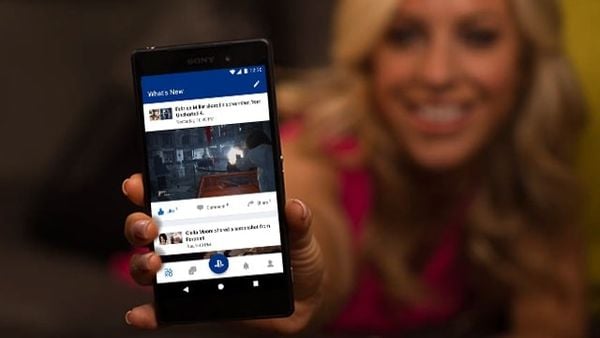 You can go to the Store on your phone and download to use at any time as long as it is available Playstation Network (PSN) account.
User Guide Playstation App to keep games connected from PS4
To link between your PS4 and Playstation App, both must be logged in the same PSN account. On the Playstation application of your phone, you will have 5 main items, including:

What's New – Friends – Playstation (Home) – Notifications – Profile
What's New – Gamers' social network
As mentioned above, this area is like a Facebook news feed that will show new information shared from friends and game publishers. You can interact with them through likes or comments. Parallel that you can also post your status, image here.
Friends – Make friends with people who have the same interest in playing PS4 games
This area will show you your Friends list as well as a list of friends and friends you may know (Pretty much like Facebook?). Clicking on each person you can also view their profiles and chat with them.
Notifications – Notifications on PS4 & Playstation App
This area is also unremarkable as it basically only shows new notifications on PS4 as well as an app when someone interacts with you or an event you're following makes new notifications.
Profiles – Your profile page on the Playstation network
Here you can change your personal picture, change Avatar, change the Background and more things to emphasize your personal style when others click to view on the app.
The main utility of the Playstation App: PS Home
The Playstation icon button in the middle is "elite" gadgets that you should learn. nShop would like to share with you 5 tips below:
1 / Extremely convenient top up PSN card via App: when the buy PSN card Loaded in, you get a 12-digit code sequence. Instead of having to press enter and compare back and forth, now it is simpler to just click on Redeem Codes> Camera will pop up and scan the sequence of numbers> Recharge extremely convenient! Especially when you go to game stores like nShop to buy, the seller gives you the code that you do not feel secure to load immediately, just turn on the phone!
2 / Buy more convenient PS4 games: You are at a company where PS is selling loudly? Instead of running home and surfing PSN Store to buy games, now just click on the phone to access the app to view and buy any game you love. Extremely convenient!
3 / Blog PS: Don't know which PS4 game to buy? Are there any new games coming out? Which game has just discounted? All information is available from the PS Blog with quick access on this application to keep you up to date with the latest information!
4 / Access to the Event item: to keep track of ongoing and upcoming shows on PS4. There are gifts, free game downloads, trial event … posted here extremely useful for gamers
5 / Explore and quickly link other PS applications: In addition to the Playstation App, there are also add-on apps when you play PS4 such as Mesages, Communities, Second Screen, Remote Play, PS Video, PS Vue. You can search through app links together for the best experience playing PS4 games!

Hopefully this article will be helpful to you in learning more about the PS ecosystem and making sure to stay connected to your PS4 console through the Playstation App.


Source link: Playstation App on mobile phone: Manual A – Z (Update 2019)
– https://emergenceingames.com/