Playing the net without money, debt, or no money to pay must have been a "normal" thing that any net business person has experienced, even many times can not help but make bosses, our mistress must be angry, laughing to tears.
Of course, in cases like this, each person will have a different way of handling it. With a small amount, it is not worth talking about, but when the amount is too much, the shop owners will also use strong measures to claim. It is often required to leave identification or valuables on the person so that the guest can then bring money to ransom. However, to the point where there is "nothing to hold", it is difficult for net owners to keep their composure any longer. In fact, there has been a case where gamers who lacked net money were beaten by the shop owner, embarrassed to vent their anger or forced to stay as a cleaning janitor to clear the debt.
For example, the owner of the shop below, also because he could not control his anger when he met a customer who "stooped" to sit and play for a few days, but when he stood up to pay, he did not have a coin in his pocket, so he took the wire. chain the young man's neck to the seat.
​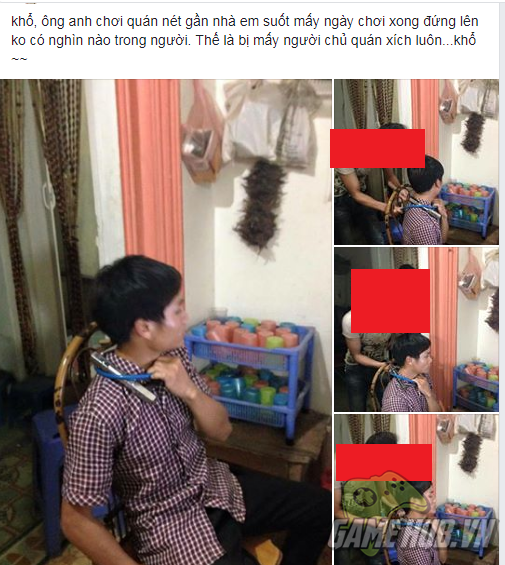 It is not clear when and when the above photos were taken or how authentic they are, but as soon as it was shared on a facebook group, the post received a lot of mixed responses. afternoon from netizens. Some expressed sympathy because they partially understood the mood and feelings of net shop owner when encountering the guests "oh my god" like. But the majority of the rest expressed disagreement with the way the owner's "debtor" was handled when thinking that this action may violate the law.
​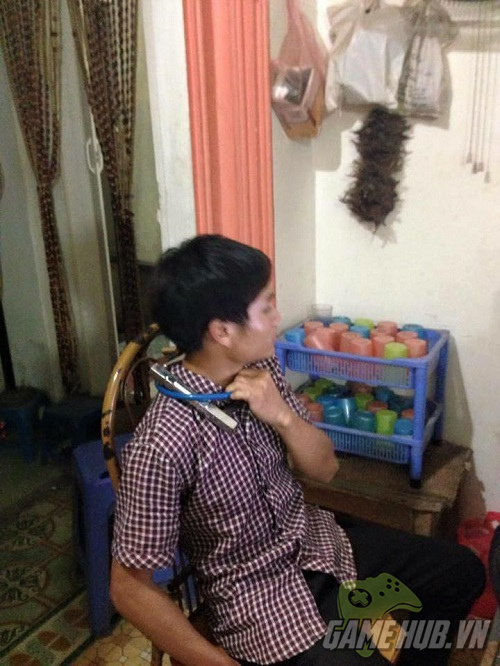 Being defaulted on debt is of course sad and frustrating, but it is clear that the above detention is not allowed by law, so the owners net shop In cases like this, you should stay calm, don't let your anger get too crazy and leave regrettable consequences.
This is also considered a lesson to "remember life" for any muddy "saint" who has no money but intends to stay in the net shop because he will surely suffer significant consequences.​
Source link: Playing the net without money, the gamer was locked in the seat by the owner
– Emergenceingames.com