The old Nintendo 3DS is quite popular in the market for many reasons such as cheap price, affordable game, playing copy games, Nintendo DS compatible, playing emulator for old systems … Other, to start you need to have some equipment knowledge to avoid buying the wrong goods, errors, building … nShop would like to share you some experiences when buying a machine Nintendo 3DS old – applicable to both 2DS and old new …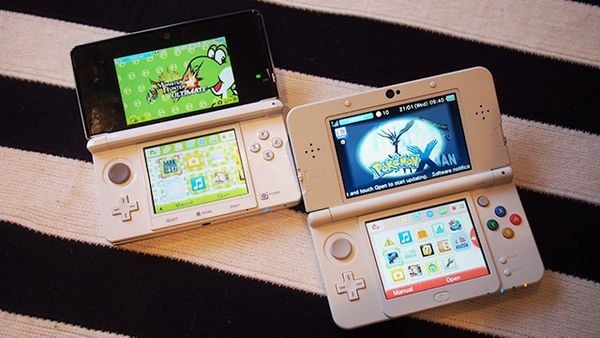 What knowledge do I need to buy a Nintendo 3DS handheld game console?
If you have only been in contact with the Nintendo DS series or just played games via GBA, DS emulator and now have a little budget to buy a console to experience the reality when holding in your hand, then you need to know the difference. among game consoles Nintendo 2DS, 3DS, 3DS XL, New 3DS XL, New 2DS XL … nShop has guide to distinguish 2DS – 3DS models you can review. The reason is that each line has different characteristics and prices, you cannot compare the old 2DS with the old New Nintendo 3DS XL.

From left to right: 2DS vs 3DS – New 2DS XL vs New 3DS XL
After distinguishing the models, it is necessary to search the sales groups for product prices and set up a comparison table. Because the price of the device will vary from time to time, nShop only guides you to the price of the old Nintendo 3DS compared to neighboring models. Whereby:
2DS cheaper 3DS cheaper 3DS XL cheaper New 3DS cheaper New 2DS XL cheaper New 3DS XL
In that line LL and XL LL will be a little cheaper than XL because LL is Japanese and XL is an American device. If hacking, these two systems are the same, but if playing copyrighted games, US XL is preferred in Vietnam.
The price factor of the old Nintendo 3DS in general depends on many things such as full box or only machine, with charger, memory card or game accessories? Besides, older or newer machines also have different prices. The above comparison is just for you to figure out the price step. For example, a New 3DS that is 99% full box will cost more than the New 2DS XL in the form of a scratched exterior!
What to check when buying an old Nintendo 3DS?
Because now 100% of Nintendo 2DS – 3DS machines are unlock and copy game play Okay, so you don't need to worry much about whether this machine can be cracked or not (The more bewildered, the more the seller makes the price). Your problem is just to test the basics including the list below:
Machine appearance includes whether the phone is scratched or not, whether the screen is scratched or not

(especially the touch screen is easy to scratch)

and dead pixels on the screen (This is important because 2DS – 3DS machines often suffer from dead pixels too much – they should pay the seller a bit).
Test buttons include ABXY, D-PAD (navigation keys), LR, ZL ZR (If it is a New line, there are 2 buttons), Start, Select, Home Have You Eaten

If it is a New series, you need to check if the NFC chip is working well or not …
Test for analog and c-stick (New machines have C-Stick) drift or not
Check that the touchscreen is still eating and responsive
Check if the 2 speakers are working properly
Is the battery still okay – this is hard to say because most old Nintendo 3DS machines last for a long time, the battery bottle is easy to understand and sympathize with.
Check if the device accepts original game tapes and memory cards
Check if the Wifi is working well (Should go to see where the device has Wifi to test easily).
In the end, after all the checks that it works fine, you have already bought a good old Nintendo 3DS. However, if you are careful, observe whether the machine has been repaired or not. This can only be seen by looking at whether the screws of the machine have been opened, peeking in the head. In addition, to reveal more is to check the drilling position in the picture below: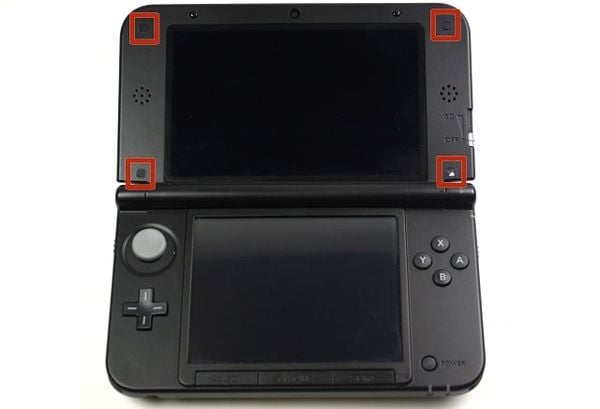 This position is the opening screw to replace the screen above. Normally, if the screen has never been replaced, this position will be glued quite nicely, on the contrary, some old Nintendo 3DS machines that have been replaced will find the paste quite bad, even the repairer will not paste it back. This check is to make sure you don't "buy hole" The old Nintendo 3DS has been fixed a lot but the advertiser has not opened the device. In fact, when buying a used device, it is necessary to accept a part of the product that is not perfect.
Hopefully, through this article sharing this old Nintendo 3DS buying guide, will help you in the process of finding & buying a 2DS – 3DS baby for fun together. Nintendo gaming community. If you have more questions or suggestions, do not hesitate to inbox shop!

Source link: Old Nintendo 3DS: A guide to buying and checking to avoid getting the wrong item!
– https://emergenceingames.com/