Q: Do I have to pay fees for changing this Online ID?
The first time to change online ID for free, the next time will cost 9.99 $ / one time (For members yes Playstation Plus it will cost $ 4.99 / time). If you change back online to the old ID, you will not be charged.
Q: How does my friend see the new online ID?
There will be an option to allow your new Online ID to appear in addition to your old online ID within the first 30 days of redemption. This selection must be done in when you change online ID.
Q: Does a Playstation Network account have a limit on the number of changes?
There is no limit, just as mentioned above, the more money you exchange, the more you should carefully consider whether it's necessary or not.
Q: Can I recover my old ID if I don't like the new ID? Is there an extra fee?
It is possible to restore the old ID at any time through PlayStation Support. This reverse transfer is completely free, no matter how many times you change your ID, you can return. There are no limits.
Q: If I change to a new ID, can someone else take my old ID and use it to deceive my friends? (Chat for items, ask for money …)
Is not. Your old ID is only accessible to you. Therefore, please rest assured that no one will be able to impersonate you even if you get a new name.
Q: Do all games support this online ID change feature?
Almost all PS4 games released after 1.4.2018 will support it.
Q: Will my Playstation Network account have any effect when changing Online ID?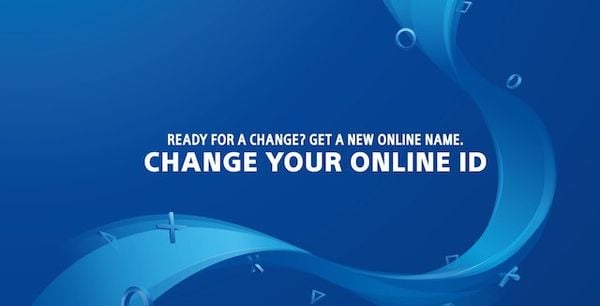 Below are some conflicts that you will probably see, though few but need to be prepared for you to consider whether to change ID or not.
Your old ID will still be visible to some gamers in some regions.
You may lose some in-game stats such as game saved data, leaderboard data, and progress towards Trophies.
Some parts of the game and app may not function properly when online and offline
You will not be able to access game content (including

DLC buys more

)
Sony hopes that the number of errors is not large and the team will quickly fix it in the nearest time. Hopefully, after this article, you will have a very nice and satisfied ID, less afraid when it is online or when Share PS4 Digital games via PSN account with friends. Wish you have a happy experience with PS4 and don't forget to drop by the PS4 online disc store below to support the shop!

Source link: No need to create Account Playstation Network again but still change the Online ID PSN
– https://emergenceingames.com/